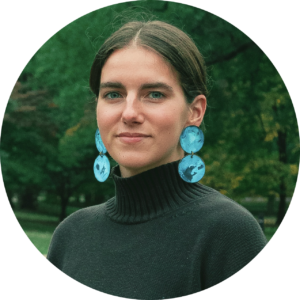 Helen Hope is a Communications Associate for Smart Growth America. She provides communication support for all of SGA's programs to develop and spread the organization's core message to a national audience.
Before joining the team in 2021, Helen worked as the Program Associate at Memphis River Parks Partnership, where she managed over 100 hours of free public programming annually, assisted with placemaking projects, and managed external communications channels to create a riverfront for all Memphians. 
She began her career in public space in the Old Growth State Natural Area in Overton Park. As an Urban Forestry Fellow she completed forestry research, accessibility studies, and an economic evaluation of the forest during her tenure. Later on, Helen worked as a storyteller for the National Parks Service in the Boston office to create a Partnership Wild and Scenic Rivers designation toolkit for community usage across the country. 
Helen is originally from Arkansas and graduated with a bachelor's degree in economics and environmental studies from Rhodes College in Memphis, Tennessee. 
Reach Helen at hhope [at] smartgrowthamerica [dot] org.