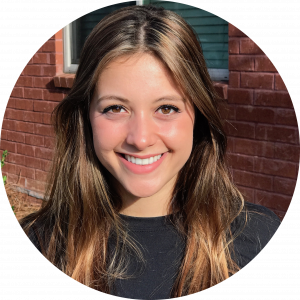 Martina is the Manager of Economic Development at Smart Growth America. She manages SGA's economic development-related efforts, including transit-oriented development (TOD) technical assistance, downtown revitalization, and other place-based development initiatives.
Prior to joining Smart Growth America, Martina served as a Research Fellow at Environic Foundation International, where she investigated environmental policy in Latin America's Southern Cone countries and evaluated the design and implementation of Life Cycle Thinking initiatives in the public and private sectors. She has published content on inter-American policy issues for the Council on Hemispheric Affairs and the Washington Report on the Hemisphere, and she is co-founder of Open Americas, a platform for sharing research that engages with sociopolitical issues facing the Western Hemisphere.
Martina holds a M.A. in Sociology from the George Washington University, a B.A. in Political Science from Lynn University, and completed a program in international relations at the CIEE Global Institute in Berlin, Germany.
Martina can be reached at mguglielmone [at] smartgrowthamerica [dot] org