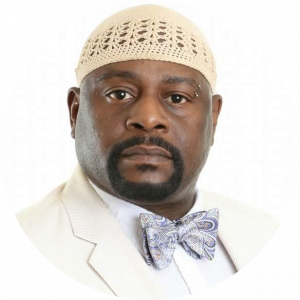 Ronald Lee Thomas is a member of Smart Growth America's Finance and Administration team. He assists the Director of Finance and Administration with SGA's day-to-day office management and accounting specific to payables, receivables, payroll, grants, and projects.
Outside of SGA, Thomas is focused on raising awareness for the differently-abled following an accident in 2008 that left him a double below-the-knee amputee and he now uses bionic prosthetics. He is a well-decorated community activist/advocate through his affiliation with the Amputee Coalition, service as an ADA Compliance Coordinator for the DC Board of Elections, and mayoral appointment to the DC Statewide Independent Living Council, where he is serving a second term as treasurer.
Thomas is a native of Philadelphia, Pennsylvania and a graduate of Temple University. He has an extensive non-profit background that includes over a decade of work in various capacities for The Al Sura Foundation, a non-profit that addresses various health disparities through advocacy. In his spare time, Thomas enjoys chronicling his experiences via his "Handi-Capable 2.0—The Cyborg Experience" blog.
Ronn can be reached at rthomas [at] smartgrowthamerica [dot] org.