In 2022, Smart Growth America extended its equity-focused public programming beyond the Equity Summit with Equity Forums. These half-day events allow for a deeper and more nuanced exploration of key equity questions in pressing smart growth topics.
See how we continued the conversation on equity in smart growth below.
---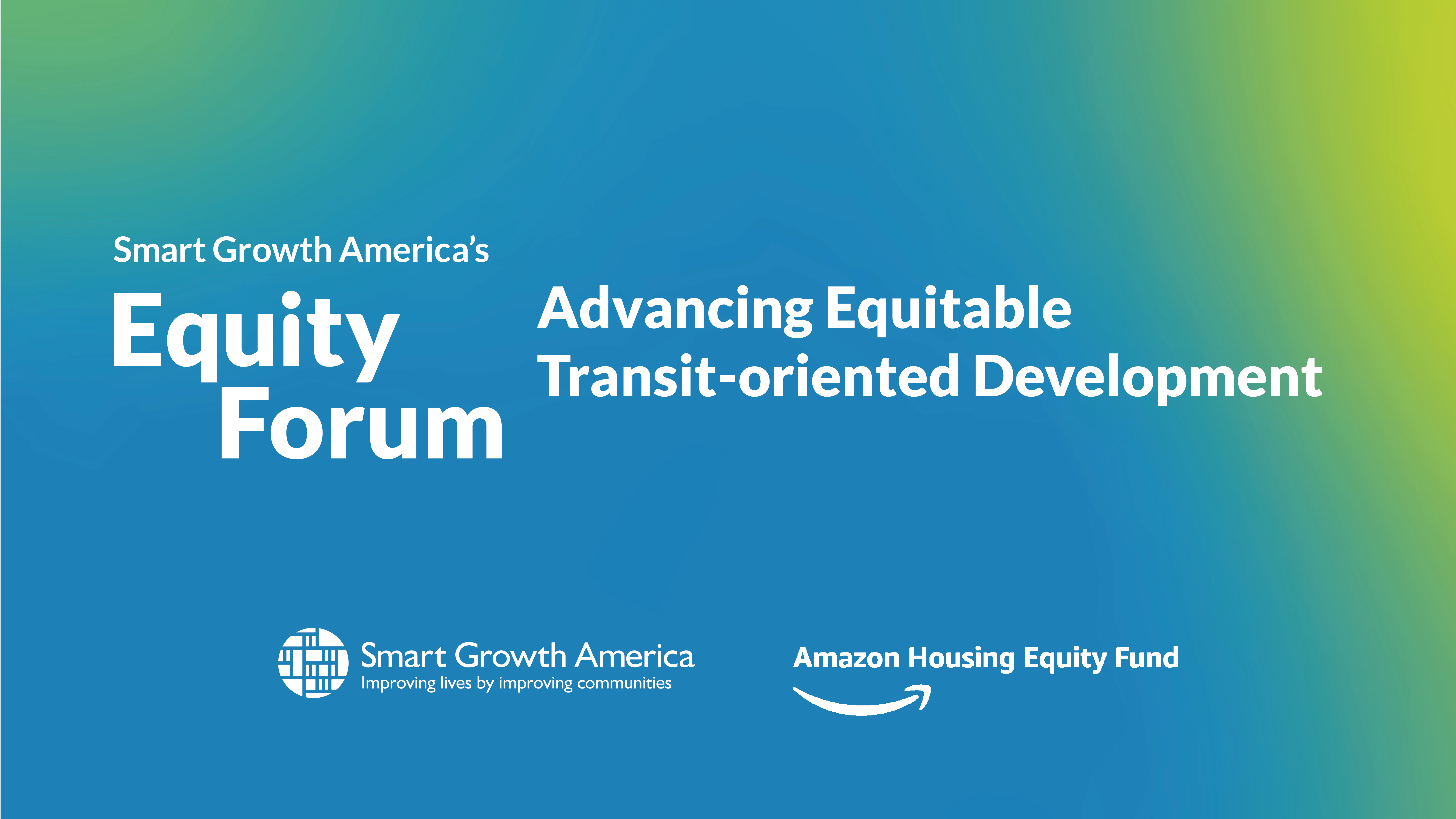 December 2022 | The Equity Forum: Advancing Equitable Transit-oriented Development featured decision-makers in the public, private, philanthropic, and nonprofit sectors to share replicable policies and funding strategies to advance ETOD in our region and across the country. This event was co-presented by Amazon Housing Equity Fund and several DC-region partners.
---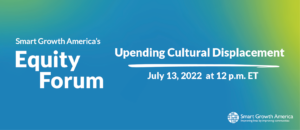 July 2022 | The Equity Forum: Upending Cultural Displacement featured key thought leaders and practitioners who discussed the complex relationship between smart growth and cultural displacement, as well as shared innovative strategies for preserving and protecting neighborhood culture during change.
---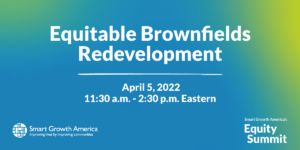 April 2022 | The Equity Forum: Equitable Brownfields Redevelopment focused on community wealth-building and displacement prevention in the context of brownfield redevelopment in partnership with the U.S. Environmental Protection Agency (EPA)'s Office of Brownfields and Land Revitalization (OBLR).