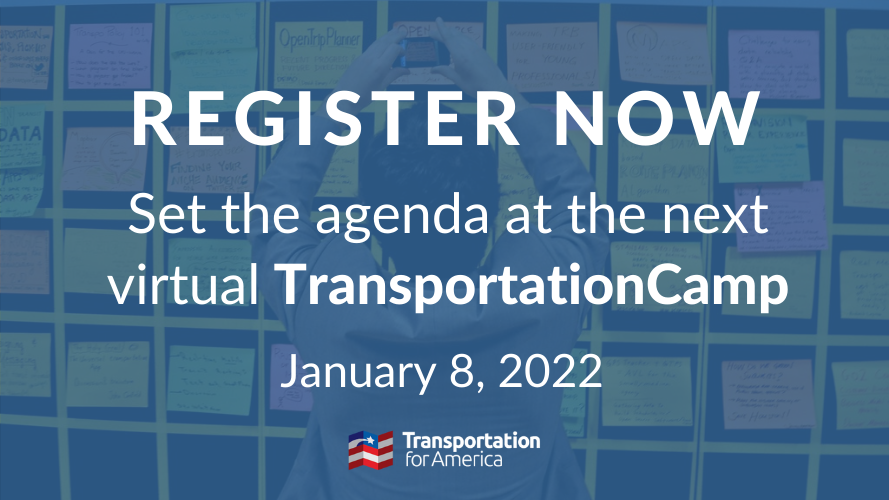 Every year, transportation enthusiasts get together on a Saturday in January to share their ideas and map out new possibilities. With so much transportation legislation on the way, the 2022 virtual TransportationCamp will be more important than ever.
TransportationCamp DC is an "unconference" and a totally unique experience. Passionate people like yourself who are ready to participate in the conversation will craft and set the agenda in real-time during the event.
This is a place for all self-professed "transportation nerds," from advocates to planners, from students to business leaders, to propose and lead sessions. Worried about a street widening project near you? Excited about new mobility technologies? This is the place to share and learn and collaborate with others. Campers will propose and lead sessions on a huge range of subjects.
We'll be convening virtually once again this year using Zoom and Slack.
Learn more and register here
---