Technical Assistance for Nuclear Communities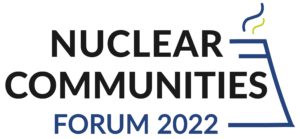 Mark your calendar!
The first-ever virtual Nuclear Communities forum will bring together communities from across the country for a series of engaging discussions around the various impacts that host communities and regions experience when a local nuclear facility shuts down. Speakers will share insights from the field on a wide range of socioeconomic impacts of closure; the nuts and bolts of the decommissioning process; prioritizing meaningful, consistent community engagement in planning; and the importance of early planning for a successful economic transition.
APRIL 1, 2022
*This event is free of charge and open to the public.
---
Nearly 20 nuclear power sites have been or are currently being decommissioned. Between five and ten additional plants could close within the next five years. The smaller or rural communities that host these powerful economic engines face significant challenges in the years to come. A team of organizations is providing technical assistance on economic resilience—at no cost to communities—to navigate the decommissioning process; build capacity; plan and pursue funding for projects; and chart a sustainable economic future. Get the details about the program here.
Contact our team today and learn how we can assist with: 
Evaluating the economic impacts of a nuclear power plan

t

Exploring the assets in your community and identify projects to build on your strengths

Making connections to federal funding opportunities

Engaging stakeholders in community visioning

Providing support on a range of redevelopment topics, and more
This assistance is available to communities that host or are in the region of a nuclear power plant currently undergoing decommissioning, previously decommissioned, or would feel the impact of an eventual closure, even if years away. It is never too early to plan for economic resilience and diversification. We can help begin those conversations.
Stay in touch
Questions?
Send the team questions about the assistance and what's available, and let us know what's happening in your community with this form.