The Best Complete Streets Policies
Adopting Complete Streets policies is a crucial first step to reducing traffic violence and rectifying a long history of inequitable transportation practices. But every Complete Streets policy is not created equally.
This year's strongest policies >>
Smart Growth America empowers communities through technical assistance, advocacy and thought leadership to create livable places, healthy people, and shared prosperity. We work with elected officials at all levels, real estate developers, chambers of commerce, transportation and urban planning professionals, and residents to improve everyday life for people across the country through better development. Read more about our work >>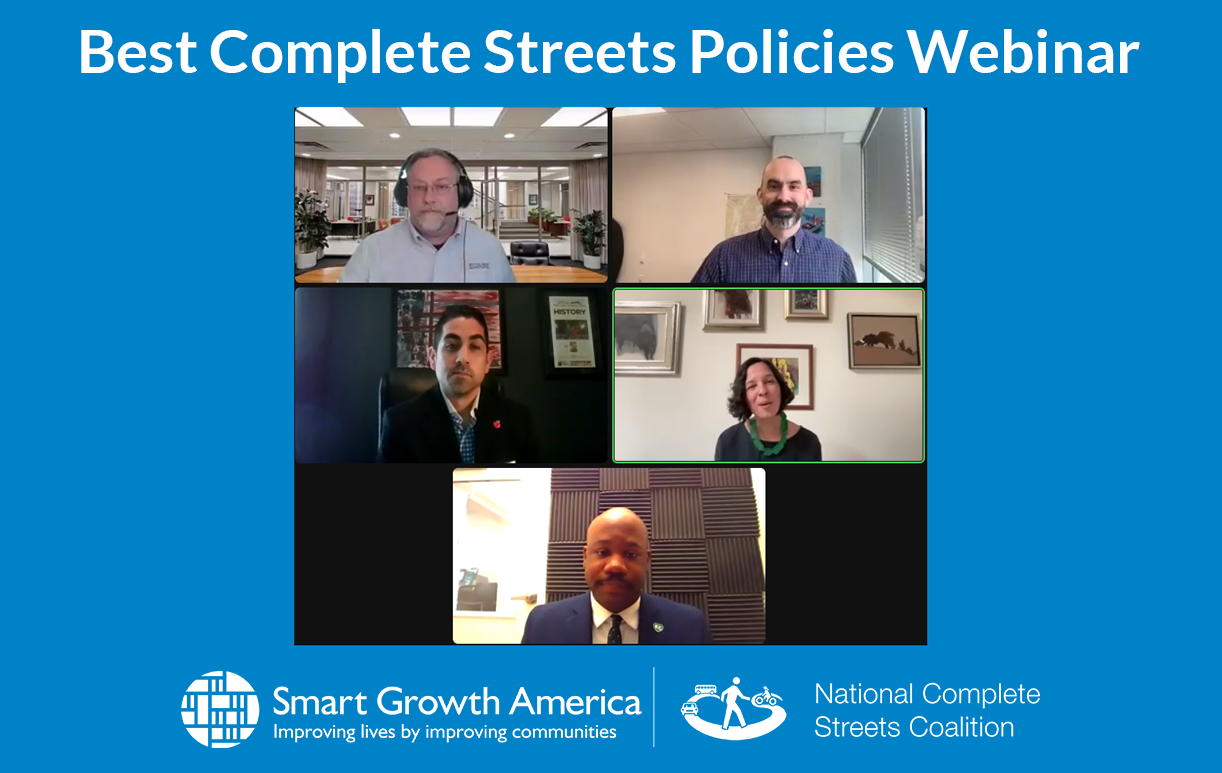 Last month, Smart Growth America and the National Complete Streets Coalition hosted the Best Complete Streets Policies 2023 Webinar. We heard directly from four advocates and practitioners who helped pass some of the strongest Complete Streets policies of the past four years in communities across the country. Read on for the final takeaways from our … Continued
Read More ›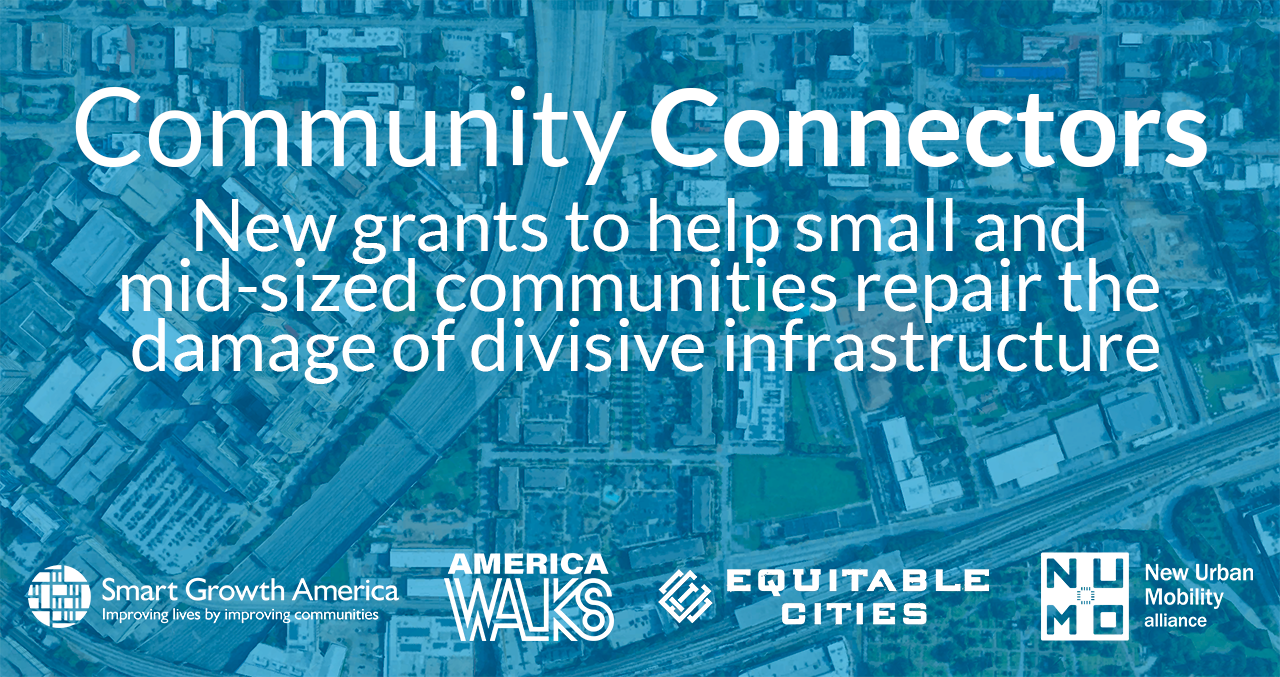 Our new Community Connectors grant program will help advance locally driven projects that will reconnect communities separated or harmed by transportation infrastructure and tap available federal and state funds to support them.
Read More ›