Improving lives by improving communities
Smart growth is a way to build cities, towns, and neighborhoods that are economically prosperous, socially equitable, and environmentally sustainable.
Our Vision ›
Smart Growth America empowers communities through technical assistance, advocacy and thought leadership to create livable places, healthy people, and shared prosperity. We work with elected officials at all levels, real estate developers, chambers of commerce, transportation and urban planning professionals, and residents to improve everyday life for people across the country through better development. Read more about our work >>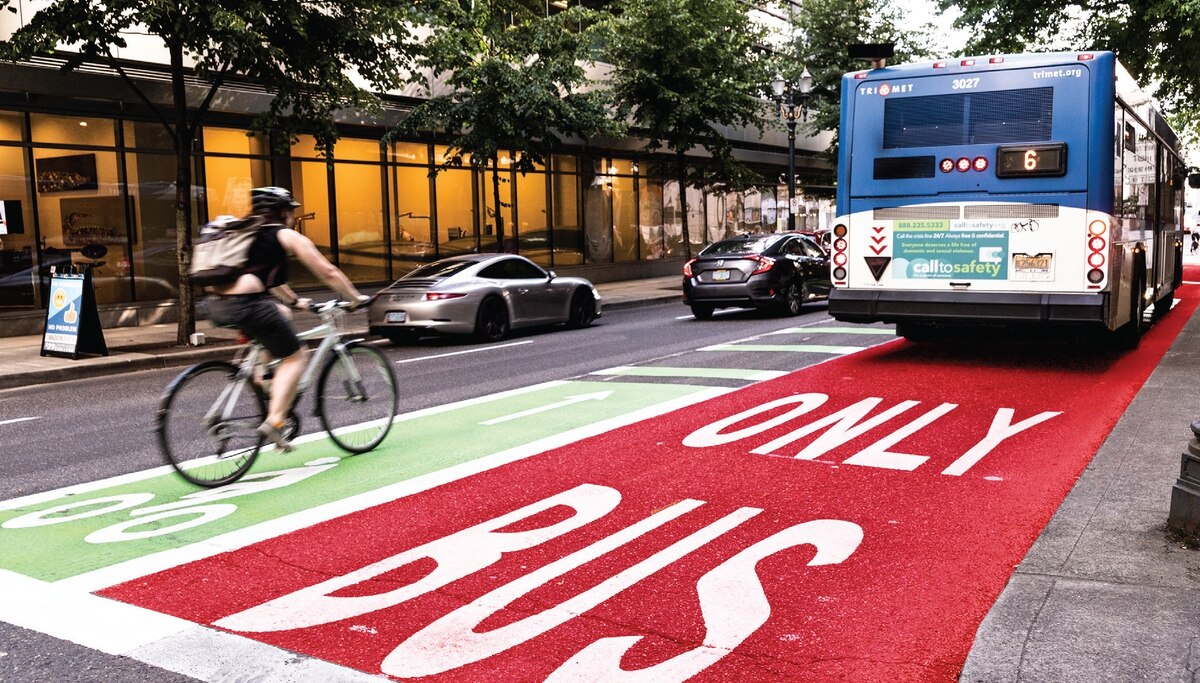 The Portland City Council is moving forward with a plan to improve transit service through a series of targeted improvements to some of the city's most delayed bus and streetcar corridors. Known as the Rose Lane Project, it's designed to advance equity, reduce carbon emissions, and increase transit ridership with quick-build projects. It also offers lessons to other cities struggling with sluggish transits systems mired in a sea of cars.
Read More ›

On Tuesday, February 18, LOCUS and Smart Growth America are launching the National Opportunity Zones Marketplace to facilitate and spur equitable smart growth development across the country, with a focus on Opportunity Zones.
Read More ›