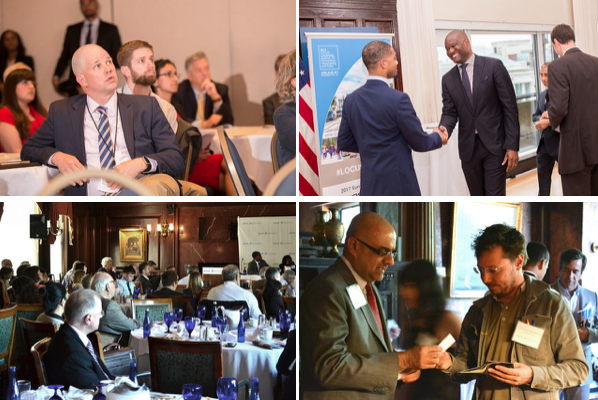 Will you be in the room for the best opportunity of 2018 to forge partnerships and lead the conversations required to rebuild and revitalize America's cities and towns? There's less than a week left to book your spot.
The
2018 LOCUS Leadership Summit: Rebuild America's Neighborhoods
, taking place on
April 23
at the National Press Club in Washington, DC, is your chance to build these relationships, participate in these discussions, and collaborate with real estate developers, investors, policymakers, civil servants, and local elected officials on cutting edge policy ideas and real estate deals that will help redefine the future of walkable, triple-bottom-line development.
This year, over 150 real estate development and investment professionals will travel from 32 states for this exclusive industry convening. They include:
More than 30 real estate developers and investors 
Dozens of local elected leaders, including mayors and county commissioners
Over 20 public policy experts
35 members of the Transit-Oriented Development Peer Network
20 economic and community development professionals
10 city and regional planning officials
Representatives from the U.S. Departments of Transportation, Treasury, and Housing and Urban Development
Housing and transit authority officials from various regions across the country
Will you be in the room? 
---