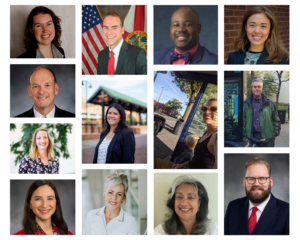 Last month, we opened nominations to recognize key community leaders who played an important role in making streets safer, more accessible, equitable, and more complete. We received a large number of nominations for individuals across the country and are thrilled to highlight the incredible work of our selected Complete Streets Changemakers. 
These 13 leaders are catalysts for complete street change in their communities, whether by helping pass stronger policies, building coalitions, or advocating for vulnerable populations. The coalition is incredibly inspired by their stories, work, and passion for making communities safer, healthier, and more equitable.
Michael Kelley, Policy Director at BikeWalkKC, Kansas City, Missouri
Michael Kelley leads B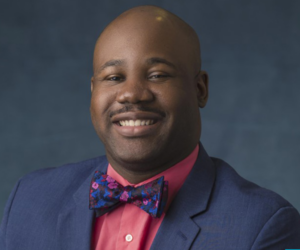 ikeWalkKC's efforts to change the built environment and policy landscape in the Kansas City region and beyond to support a culture of active living. His work includes helping to cultivate statewide coalitions for active transportation in Missouri and Kansas, as well as supporting the successful campaign for a Complete Streets ordinance in the city.
Michael also supports BikeWalkKC's community outreach and communication efforts, working to bring attention to the deaths of vulnerable road users in the metro area and educate the public about ways to make their voices heard on issues involving alternative modes of transportation. Michael has been a unique voice and critical leader in his community and region, advocating for and educating on the power of complete streets in communities of all sizes.
Follow Michael and BikeWalkKC on Instagram and Twitter.
Celeste Gilman, Strategic Policy Administrator, Active Transportation Division, Washington State Department of Transportation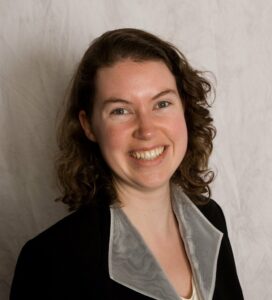 Celeste Gilman has led the implementation of complete streets for state transportation projects since the passage of the new requirement in the Move Ahead Washington package. She has held a number of positions at WSDOT and has over 20 years of experience in sustainable transportation and has shared her expertise locally, nationally, and internationally. 
Celeste has been instrumental in inspiring complete streets across the state of Washington, which is needed to implement new CS requirements for all WSDOT projects, by assisting elected officials, practitioners, and advocates in creating more effective processes. Having solid systems in place provide a strong foundation for better decision-making, accountability, and efficiency. Celeste has been instrumental in shifting mindsets, building trust, and influencing powerful change across the state.
Connect with Celeste on Linkedin and learn more about complete streets at WSDOT.
Andrea Garland, Director of RIDE Solutions, Roanoke Valley-Alleghany Regional Commission, Virginia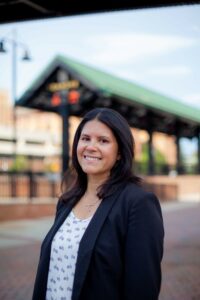 Andrea Garland has used her expertise, creativity, energy, and passion throughout her career, including in her current role at the Regional Commission to overcome the obstacles and inertia that stand in the way of making our community's streets safer for cyclists and pedestrians. As a traffic engineer with the City of Roanoke, Virginia, she showed the initiative to seek out, and apply for funding to secure infrastructure and education projects, such as bike lane striping, road diets, and pedestrian safety campaigns. 
Andrea accomplished all this while in a position that could easily have focused on supporting the status quo; instead, she challenged leadership within her department and the City with strong arguments, well-considered plans, and paths to funding for several complete streets projects. Andrea also engages with key leaders in Roanoke's Hispanic community on topics of pedestrian safety and design. She was recently recognized for her role in paving the way for more Latina women to be involved in STEM careers. 
Connect with Andrea on Linkedin, and follow Ride Solutions on Facebook, Twitter, and Instagram.
Wanda Cruz, Healthy Communities Program Coordinator, Cornell Cooperative Extension Sullivan County, New York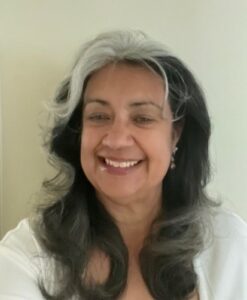 Since 2016, Wanda Cruz has been a key advocate for complete streets in Sullivan County, New York. She has spearheaded numerous complete streets, Vision Zero, and safe routes to parks and schools initiatives. She has been a key pillar in influencing change by cultivating deep and trusting relationships with municipalities throughout the county.
Wanda has not only helped advance and support road safety projects and processes, but she has also served as a lead educator, hosting various workshops and sessions to educate municipal officials and agency practitioners on designing healthy, safe, and equitable communities.
Follow the Cornell Cooperative Extension on Facebook and Instagram.
Senator Marco Liias, Senator Rebecca Saldaña, and Representative Jake Fey, Chairs of the Washington House and Senate Transportation Committees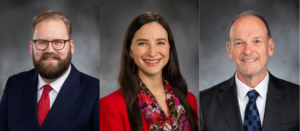 Senator Marco Liias, Senator Rebecca Saldaña, and Representative Jake Fey were instrumental in passing one of the most significant investments in Washington State history with Move Ahead WA (MAWA). This robust transportation package directs billions of dollars for transit, bike/pedestrian infrastructure, and many significant programs that create better access to transportation and safe streets in the state. 
The package marks a watershed moment in Washington's transportation policy, with historic investments in climate mitigation, preservation, maintenance, and safety. Additionally, the bill codifies Complete Streets requirements at the state level and encourages the development of a system that provides safe, convenient access for all.
Connect with Senator Liias, Senator Saldaña, and Representative Fey on Twitter.
Danielle Larkin, St. George City Councilwoman, Utah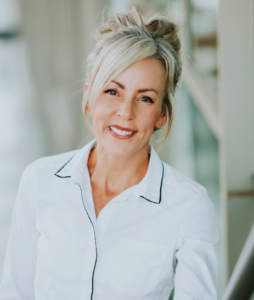 Councilwoman Danielle Larkin has been a catalyst for change in the St. George community, embodying active transportation and complete streets in her daily life. Her personal passion for cycling and walking as primary modes of transportation has inspired the community. She founded the Bike Kitchen, a free, volunteer-led bike repair station that grew into a local chapter of the Bicycle Collective, a resource for repairing your bike, learning basic repair skills, or purchasing a used bicycle for commuting.  
She has continued to promote active transportation and complete streets since being elected to the St. George City Council, passing key legislation in her first term to codify a complete street policy into our city codes and transportation plan. Councilwoman Larkin has also been a champion for biking and creating more connected lanes, and she led the establishment of a program within the city's Public Works department where volunteers help paint bike lanes, thereby accelerating implementation throughout the community.
Follow Danielle on Instagram.
Patrick Hollister, Active Living Planner, PartnerSHIP 4 Health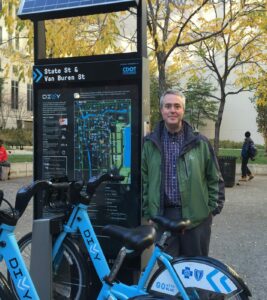 Patrick Hollister is an invaluable advocate for active transportation and healthy outcomes in Minnesota and has assisted in the development of transformative transportation projects for local communities, particularly in rural communities. Over the last several years, he has collaborated extensively with Minnesota Department of Transportation (MnDOT) staff, local elected officials, and local staff in the region to increase nonmotorized transportation for communities, most notably by supporting a complete streets approach.
His unique ability to garner support during project predesign, collaborate with local partners and secure grants have aided in the completion of many complete streets projects and significantly impacted the health, safety, and wellness of Minnesota communities.
Learn more about PartnerSHIP 4 Health and follow them on Facebook and Twitter.
Anna Zivarts, Director of Disability Mobility Initiative Program, Disability Rights Washington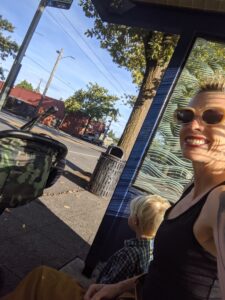 Anna Zivarts is a key leader in the state of Washington advocating for people with disabilities by assisting in the development of resources and strategies for designing better policies on how to be a better disability advocate. She brings a unique lived experience to her work, having been born with nystagmus, a genetic condition that causes her eyes to shake constantly. This impairs her visual acuity; she isn't legally blind, but she can't drive, recognize faces across the room, or read most signage.

Anna has been a pivotal voice on social media, not only sharing her story but elevating the voices and experiences of other non-drivers and the difficulties faced while navigating their communities. She has encouraged and inspired better decision-making and design, resulting in cities and communities that are safe and accessible to all users.
Follow Anna on Twitter & TikTok.
Emiko Atherton, Executive Director Social Venture Partners, Seattle, Washington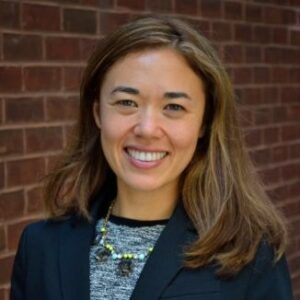 During Emiko Atherton's tenure as director of the National Complete Streets Coalition from 2015 to 2020, she helped guide the coalition through a sea change that shifted the focus of local policy work to include equity and implementation. She also assisted in the conception and operation of the coalition's Safe Streets Academies, which were created to test out creative approaches to safer street design in order to develop skills in creative placemaking and community engagement and then put these skills into practice.
Emiko has continued to bring pedestrian safety into the spotlight as a powerful spokesperson in national media about the crisis of people being struck and killed while crossing the street. With a particular emphasis on the racial disparities within those killed, Emiko is helping to reframe the narrative around improving equity.
Connect with Emiko on Linkedin.
Nissa Tupper, Transportation, and Public Health Planning Director, Minnesota Department of Transportation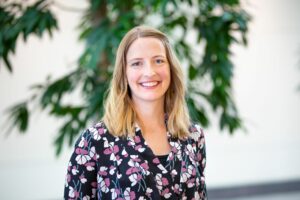 Nissa Tupper joined the Minnesota Department of Transportation (MnDOT) as one of the first public health planners in the spring of 2020 and has since worked to include public health and the social determinants of health into policy, programming, and project considerations. To help the agency meet its goal of reducing vehicle miles traveled (VMT), Nissa collaborated with external stakeholders to gain insight into their experiences and recommendations for change. And has taken the lead in organizing the internal agency's response to, coordination of, and implementation of these recommendations.
Nissa was instrumental in updating MnDOT's Complete Streets policy to make it more user-friendly for project managers, including clear direction and resources to support project management decisions that are more in line with the agency's goals. This shift in thinking and practice has required Nissa to bridge different perspectives about new and more clear directions in the MnDOT Complete Streets Policy. She also played a critical role in the creation of the Complete Streets Handbook to support engagement and community planning and is diligently working on training DOT staff on the implementation of the policy and its supporting elements. 
Follow MnDOT on Facebook, Twitter, and Linkedin.
Kelly Brock, Public Works, and Utilities Department Director, City Casselberry, Florida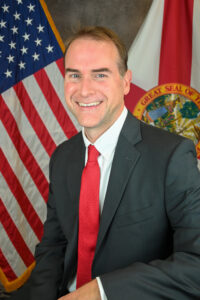 Kelly Brock is a servant leader and complete streets changemaker who has played a critical role in transforming the City of Casselberry into an area that prioritizes sidewalks, bike lanes, and public spaces by advocating for safer street design and better policy. Dr. Brock has worked as a city engineer for over 15 years and has overseen the completion of several complete streets projects, with many more in the works. He was instrumental in the development of the city's healthy community complete streets policy and multi-modal transportation master plan. Which recently set a goal of becoming Central Florida's most walkable, bikeable, and rollable city by 2040.
He also works to improve his community beyond Casselberry's boundaries by serving on the Board of Directors of Bike Walk Central Florida, an Orlando-based bicyclist and pedestrian advocacy group focused on enhancing crosswalk safety and accessibility. 
Learn more about the City of Casselberry's transportation program, projects, and events here.
Stay tuned for more as we continue to highlight the exceptional Complete Streets efforts of leaders and communities around the country in preparation for the release of the new edition of our Best Complete Streets Policies report in spring 2023!