The Active People, Healthy Nation℠ Champions Institute is our new initiative to help prepare a hand-picked group of elected officials to effectively advocate for and support safer and more complete streets. Today, we are proud to announce the selection of 21 local elected officials to join the inaugural class. Over the course of six months, these leaders will receive comprehensive training to help them become champions in their communities to promote activity-friendly routes to everyday destinations.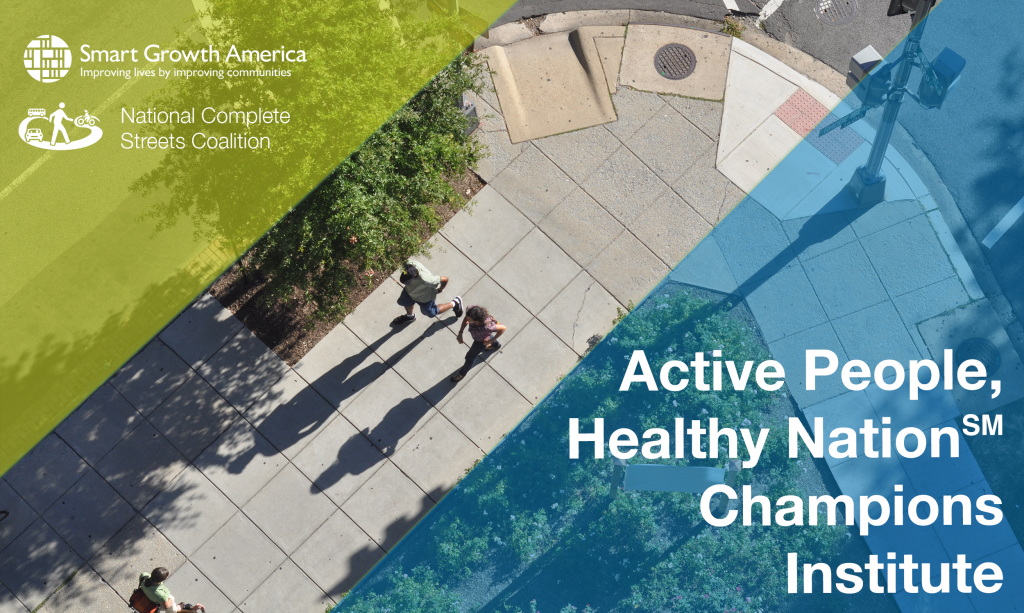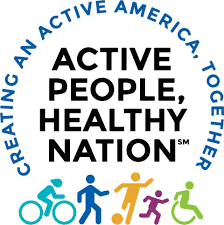 "Being selected to this inaugural class is a recognition of these leaders' commitment to make their hometowns more equitable, accessible, and viable communities for all residents," said John Robert Smith, Senior Policy Advisor at Smart Growth America, and the former mayor of Meridian, Mississippi. "These local leaders will learn valuable skills throughout the program, and share their own insights in developing more activity-friendly routes to everyday destinations."
Complete Streets are a vital solution for stemming the rising tide of pedestrian carnage on our streets, which has been getting worse during the COVID-19 crisis. Although driving has decreased 17 percent in the first six months of 2020, the roadway fatality rate increased by 20 percent. Fewer people are driving but more people are being killed. Why is this? For one, as the roadways have emptied, speeding has increased by a great amount—a logical outcome when roads are designed primarily for speed, which has deadly consequences.
Communities of all sizes urgently need to find ways to prioritize people when it comes to designing and building streets in order to give everyone an option for staying active and healthy while getting where they need to go safely and conveniently each day.
These 21 leaders, representing 14 different states and places of almost every size, will learn how Complete Streets can help them address multiple crises at the same time, among other vital lessons. Safer streets that anyone can use provide more space for socially distanced and affordable transportation options during and after the COVID-19 pandemic. They can help us reduce emissions and fight climate change by making it possible for more people to walk, bike, or take transit. They can save thousands of lives each year by reducing the growing number of people who are struck and killed while walking on dangerous roads. And they can help us create more equitable public spaces by ensuring that people of all ages and abilities can access our streets.
While there has been miles of progress over the last ten years as more than 1,600 communities have passed Complete Streets laws or ordinances, many communities still don't have even the most meager of policies on the books. Or, as we often see now, communities have outdated or ineffectual laws on the books that are sorely in need of an upgrade. In these communities, a champion is invaluable. In many of the places that possess the strongest Complete Streets policies, those efforts began in the office of an elected official who saw the need and pushed the issue forward.
These participants will become champions for developing and advocating for equitable and effective Complete Streets policies that will make safer street design the rule instead of the exception. In a community that's already passed a Complete Streets policy, these local leaders will be able to focus on making sure it's actually implemented—and potentially strengthening the local policy if needed.
We are eager to get started with this impressive roster of participants over the coming year and plan to share what they are learning throughout the process through a new portal that will be open to the public. Stay tuned for more information on how others can get involved in the Champions Institute.
The participants are:
Mayor Jerry Martin — Mayor, Alma, Arkansas

Mayor Frank Scott, Jr.

— Little Rock, Arkansas

Councilmember Andy Thomson — Boca Raton, Florida

Councilmember Brandi Gabbard — St. Petersburg, Florida

Councilmember Carol Myers — Athens, Georgia

Mayor Allen Haywood — Sparta, Georgia

Councilmember Nick Palumbo — Savannah, Georgia

Councilmember Elaine Clegg — Boise, Idaho

Mayor Gordon W. Petrie — Emmett, Idaho

Commissioner Tom Burroughs — Wyandotte County, Kansas (Kansas City)

Councilmember Cassie Armstrong —Louisville, Kentucky

Councilmember Maggie Duwe — Kirkwood, Missouri

Mayor Robyn Tannehill — Oxford, Mississippi

Councilmember Denise Joy — Billings, Montana

Councilmember Mirtha Becerra — Missoula, Montana

Councilmember Alexandra Jacobs Wilke — Potsdam, New York

Councilmember Mitch Gruber — Rochester, New York

Councilmember Sam Melden — Toledo, Ohio

Councilmember Allison Terracio – Richland County, South Carolina

Councilmember Sallie Alcorn — Houston, Texas

Mayor Steve Williams — Huntington, West Virginia
###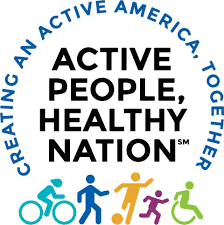 Active People, Healthy Nation℠ Initiative is a national initiative led by CDC to help 27 million Americans become more physically active by 2027. Active People, Healthy Nation℠ provides a comprehensive approach to improving physical activity by promoting strategies that work at the local, tribal, state, and national level in partnership with other federal agencies and national organizations. For more information and to join the movement, visit https://www.cdc.gov/physicalactivity/activepeoplehealthynation/index.html
The Centers for Disease Control and Prevention's Division of Nutrition, Physical Activity and Obesity protects the health of Americans at every stage of life by encouraging regular physical activity, good nutrition, and healthy weight. Through support of state and community partners, they provide data, programs that work, and practical tools so that Americans have the best possible chance to achieve healthier lives and avoid chronic diseases.