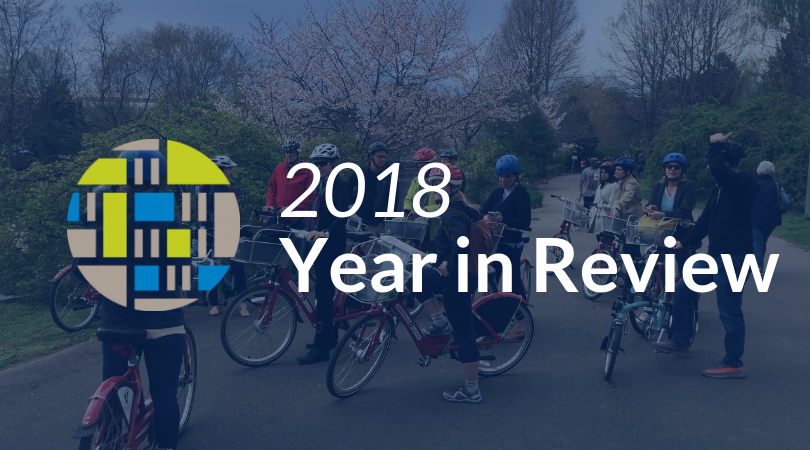 As 2018 comes to a close, we're taking a look back at some of the most popular content from Smart Growth America and our various programs over the past year. If you've appreciated some of this work or our writing about it, make a tax-deductible end of year gift to help support our work in 2019!
2018 was quite a year. As an organization, we passed the baton of leadership to a new CEO, hosted numerous conferences & events to grow the movement, and added a new program to the SGA family—the Form-Based Codes Institute—to help make our work more effective and complete.
But we've also held a federal agency's feet to the fire when they failed to do their job, worked closely with dozens of cities dealing with emerging transportation technologies, helped launch a pioneering new artist-in-residence program at a state agency, and much more.
As we take a look back at 10 of our most popular posts this year, it's a reminder of just how much we've been able to do with your support—though our work certainly stretches far beyond just this top 10! If you've enjoyed our work this year, help support more in 2019 by making an end of year gift.
Make a tax-deductible contribution now
It's no secret that the Trump administration has been hostile to transit. Every year the administration has proposed zeroing out funding for new transit projects; every year Congress has ignored such proposals. In response, it appeared that the U.S. Department of Transportation would simply stop (or at least slow down) awarding grants to projects that had been in the funding pipeline for years, hoarding billions in funding Congress dedicated for new transit capital investments. To call attention to USDOT's failure to do its job, our Transportation for America program released Stuck in the Station showing which projects have been funded, which haven't, and how much money USDOT still has yet to award. Our work on this count has made a noticeable impact, with FTA moving to advance several projects since we launched, and promising a few grants to come in early 2019. But we will keep holding their feet to the fire to make sure that progress continues.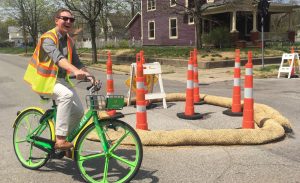 This year, the National Complete Streets Coalition launched the Safe Streets Academy, a first of its kind technical assistance program where our experts not only worked with cities to develop knowledge and skills around Complete Streets practices, but also helped implement physical changes to streets. Each of the three cities in the Academy engaged the local community in designing a temporary safety improvement project to test ideas and designs. Once on the ground, we wrote up each project: how it was developed and implemented, the impact that it had, and the lessons that were learned. Orlando's case study was the most popular, but don't miss the stories about South Bend, IN (pictured) and Lexington, KY's temporary projects. And we recently launched the second round of the Academy with three more cities, so stay tuned for more stories in 2019.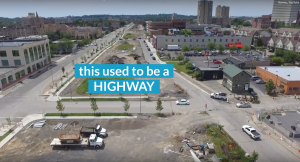 Back in March, the National Complete Streets Coalition highlighted some of the best Complete Streets initiatives, projects, and champions around the country. Rochester, NY's Inner Loop East Transformation Project grabbed the attention of many of our followers. Funded by a federal TIGER grant, the project converted an outdated urban highway ringing the city's downtown into a walkable, bikeable Complete Streets boulevard. Eleven other notable people and projects made it into the report that you can download here.
Today, the second year of our Smart Cities Collaborative is coming to a close with the final meeting in Atlanta, GA. But earlier this year, our announcement about the 22 communities participating in the Collaborative got a lot of eyeballs. Throughout this year, a new group of cities worked together to tackle new transportation challenges (dockless scooters, anyone?), and figure out how to better design, measure, manage, and price road and curb space. Read our announcement and explore more from the collaborative in the archive or on their website.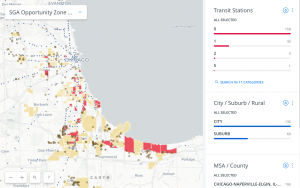 The new federal Opportunity Zones program will go down as one of the most substantial government efforts to target community revitalization and economic development in America's lowest income communities. But with the program still in its infancy, many state and local governments, foundations, advocates, and private sector professionals have questions about its implementation and operation across the 50 states, District of Columbia, and five U.S. territories. This webinar sought to answer some of those questions and provide some resources—like the Opportunity Zones Navigator—to help you understand Opportunity Zones.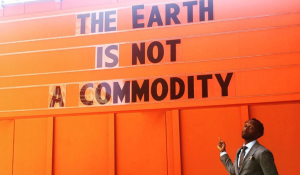 "SGA's primary mission 10 years ago was to help define what smart growth is and what it looks like, and how it could help address many of our country's daunting challenges. But times have truly changed, and with so much momentum around the country now for smart growth—for investing in downtowns, building new homes, offices, and retail in walkable and transit-connected neighborhoods, and making smarter transportation and infrastructure investments—the biggest challenge today is ensuring that this rising tide of smarter growth truly creates opportunity for everyone." — Calvin Gladney
Read the full announcement and Calvin's recent end-of-year holiday letter.
This year we held the second-ever national Complete Streets conference, put on jointly by our arts & culture and Complete Streets teams for the first time.  Intersections: Creating Culturally Complete Streets brought together a wide variety of practitioners—from public health, to traffic engineers, to arts administrators, to transportation advocates—to break down silos and focus on implementing equitable transportation projects. Janette Sadik-Khan, former commissioner for the New York City Department of Transportation, was one of our keynotes for the event who drew on her experience using arts and temporary demonstration projects to reclaim more space for people in one of the world's biggest cities.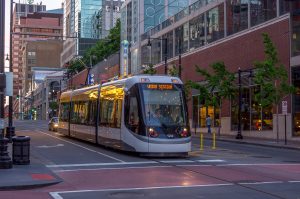 We launched Smart Growth America's first-ever podcast series in 2018, Building Better Communities with Transit. Each month, a new episode explores an aspect of transit-oriented development (TOD)—an innovative project, a unique funding strategy, or other policies that are crucial to successful TOD. Our most popular episode thus far was a our feature on the KC Streetcar, the two-year-old downtown circulator that has been responsible for transforming downtown Kansas City, MO, turning old surface parking lots into new housing, office spaces, hotels, and businesses. You can listen to this episode (Episode 5) and all of our podcast episodes on iTunes, Stitcher, or wherever you get your podcasts.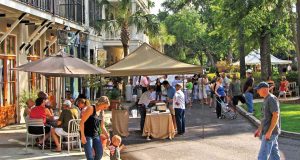 Earlier this year, the Form-based Codes Institute (FBCI) joined SGA as our newest program. FBCI helps educate practitioners about form-based codes and helps cities update or reform their zoning to better encourage the mix of uses and walkable streetscapes that are so important for creating vibrant places. To help explain more about form-based codes and answer some common questions, FBCI put together this primer which has garnered a lot of attention.
Fresh off the presses is this new artist-in-residence program being developed with the Washington State Department of Transportation (WSDOT), with support from ArtPlace America. Washington will become the first state to embed an artist in a statewide agency, bringing a creative approach to advancing the agency's goals like improving safety, reducing congestion, promoting economic vitality, supporting multimodal transportation systems, and creating healthier communities. Applications for the position are open until January 7, 2019.
Help us do all this and more in 2019.
Make your end of year donation!