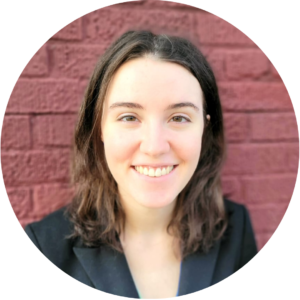 Abi Araya is the Communications Manager at Smart Growth America. In this role, she enjoys shedding light on the often invisible influence of the built environment and how it can be used to change people's lives for the better.
Abi joined Smart Growth America as a member of the Transportation for America team in 2021. There, she co-organized TransportationCamp, edited and authored content for the T4America blog, and contributed to multiple reports, including serving as primary author for Divided by Design.
She came to SGA after two years working in New York's publishing industry, where she promoted books on creative placemaking. Before that, she served as an AmeriCorps volunteer, coaching low-income students through the college admissions process in Omaha, NE. It was there, 50 minutes from her hometown, that she started to discuss the importance of safe, convenient, and affordable transportation in connecting people to jobs and opportunity.
Abi graduated from Drake University with a degree in English and Law, Politics & Society. 
Reach Abi at aaraya [at] smartgrowthamerica [dot] org.