Celine is the Director of Finance and Administration at Smart Growth America, where she oversees SGA's finance, human resources, audit, risk management, and general operations. In this role, Celine will implement various strategic financial and administrative initiatives to strengthen and streamline business processes and drive business insight through timely data analytics. Celine is a seasoned C-level executive and has held various senior positions in international nonprofit organizations specializing in a range of social justice causes including: reproductive health, global human rights, education and professional exchange, economic and social policy research. Celine has also worked in public accounting where she provided accounting, finance, procurement, and operations management to clients.  Celine is a strategic leader that has leveraged cloud accounting, budgeting, and reporting technologies to transform and streamline business operations and processes and is skilled in building cross-cultural and functional leadership and collaboration.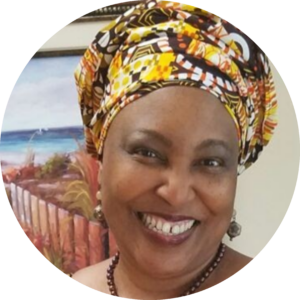 Prior to joining Smart Growth America, Celine directed the development and use of best-practice operational policies, procedures, and tools to strengthen accounting and financial operations state-side and internationally. She has lived and traveled overseas developing business operating systems and capacities in international organizations based in England, South Asia and Eastern, Southern and West Africa. 
Celine received her MBA in Finance, Investments and Economics from the George Washington University School of Business and a BSc from the University of Maryland, Robert H. Smith School of Business in College Park where she double majored in Business Administration and Economics and minored in Accounting.
You can reach Celine at cokoh [at] smartgrowthamerica [dot] org.