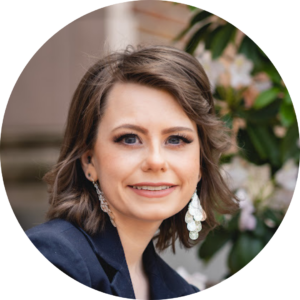 Courtney Cole joined Smart Growth America as a Program Associate on our Thriving Communities team in November 2022.
Previously, Courtney worked at Disability Rights Washington, a Seattle-based non-profit that protects and advocates for the rights of the disability community. As a part of their media program, Rooted in Rights, Courtney participated in the production of videos and workshops that amplified the voices of individuals with disabilities and shed light on systemic injustices faced by the community. Courtney believes that everyone is the expert of their own experience and that by listening to a diverse range of perspectives, we can make lasting changes that have a positive impact.
Courtney graduated from the University of Washington with a degree in Comparative History of Ideas.
You can reach Courtney at ccole [at] smartgrowthamerica [dot] org.