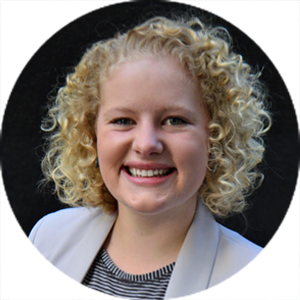 Mae Hanzlik is a Program Manager for the National Complete Streets Coalition and Transportation for America. She coordinates research, advocacy, and technical assistance efforts for both programs.
Prior to joining Smart Growth America in 2017, Mae served as a GreenCorps member at the Bicycle Alliance of Minnesota where she partnered with rural and suburban stakeholders to advance bike-friendly communities. She also worked for the Metropolitan Council in Minnesota on their worksite wellness initiatives.
Mae holds a Bachelor of Individualized Studies in Public Health, Management, and Global Studies from the University of Minnesota.
She can be reached at mhanzlik [at] smartgrowthamerica [dot] org.