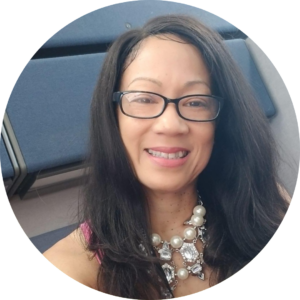 Nobué King is the Senior Executive Assistant at Smart Growth America supporting CEO & President, Calvin Gladney.
Prior to SGA, she spent 13 years working at the Department of State International Cooperative Administrative Support Services (ICASS) in Washington, D.C. as an Executive Assistant. This involved coordinating and collaborating with federal agencies, private organizations bureaus, and offices within the Department of State and Embassies worldwide. Boo is a powerful force in the workplace and uses her positive attitude and tireless energy to encourage others to work hard and succeed. She demonstrates this ability to successfully tackle any task and produce high-quality work, even under some of the most difficult restraints and pressures.
Nobué was born in Japan and resides in Northern Virginia. Boo is constantly inspired by her children and three grandchildren. In her free time, she enjoys cooking, shopping, living life to the fullest, and loves spending time with her family and friends.
Nobué, also known as Boo, can be reached at nking [at] smartgrowthamerica [dot] org.