CREATING CONNECTIONS IN MONTPELIER, VT
Location: Montpelier, VT
Population: 7,434 (2020)
Typologies: Traditional main street
Key takeaway: In small cities and rural areas, the effects of emergency situations like a global pandemic can hit especially hard. Finding ways to connect the community during crisis can be essential for resiliency in rural areas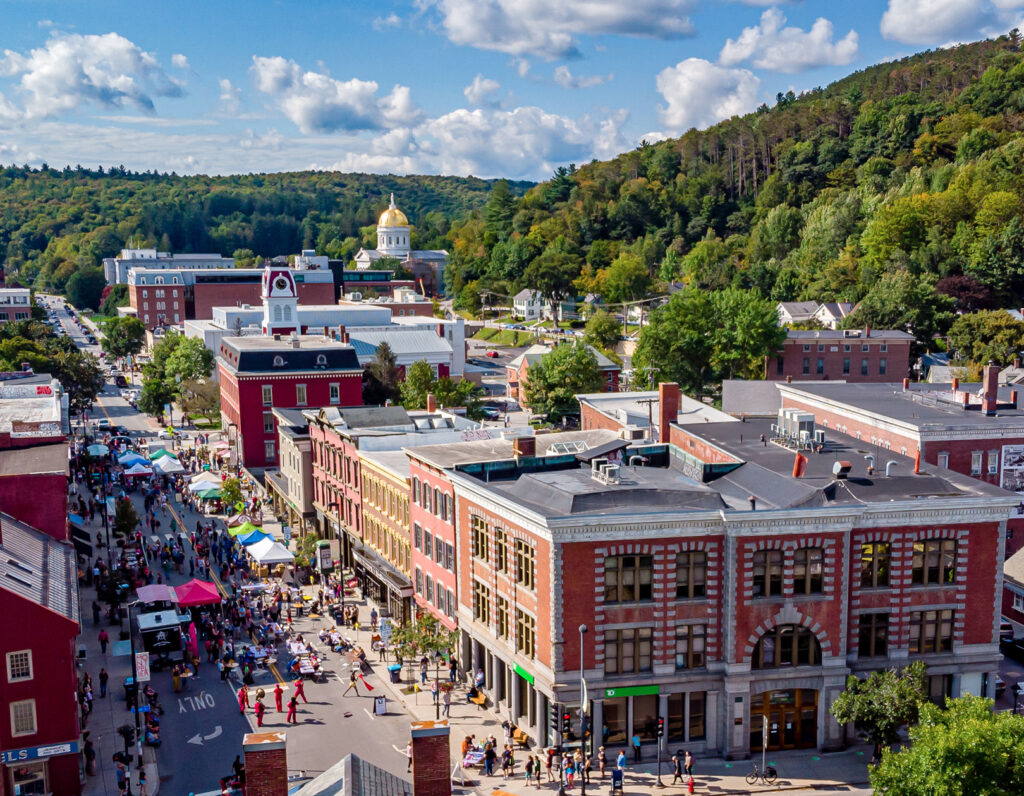 ---
Vermont's capital city, Montpelier, looks like it could have been drawn straight out of a storybook, with beautiful brick buildings from the 1800s set along the Winooski River and backed by a wooded hillside. But this little rural city, which had a thriving economy before the COVID-19 pandemic, has seen a significant economic impact from the loss of state office workers that resulted from the emergency shutdown—a loss that has continued to affect the town.
"Boomers and millennials, both generations who think they have nothing in common, actually want the same things – everybody wanted to have that house and now everybody's aging. No one wants to drive. Everyone wants to have a place downtown." – Elizabeth Parker, CFO, Sustainable Montpelier Coalition, Montpelier, VT
Amid the pandemic, the Sustainable Montpelier Coalition, a local community organization, saw a need to build communication channels and connect neighbors across Montpelier, and reinstated the Capital Area Neighborhoods program. The program identified 50 different neighborhoods across the city and began assigning neighborhood coordinators who encouraged civic engagement and held community events to get residents talking about these issues and how people can work together. Along with encouraging communication connections, Sustainable Montpelier Coalition is working toward making Montpelier a more physically connected community with denser neighborhoods within the city to provide more affordable housing options, including through mixed-use housing and invisible infill strategies such as accessory dwelling units and duplexes.