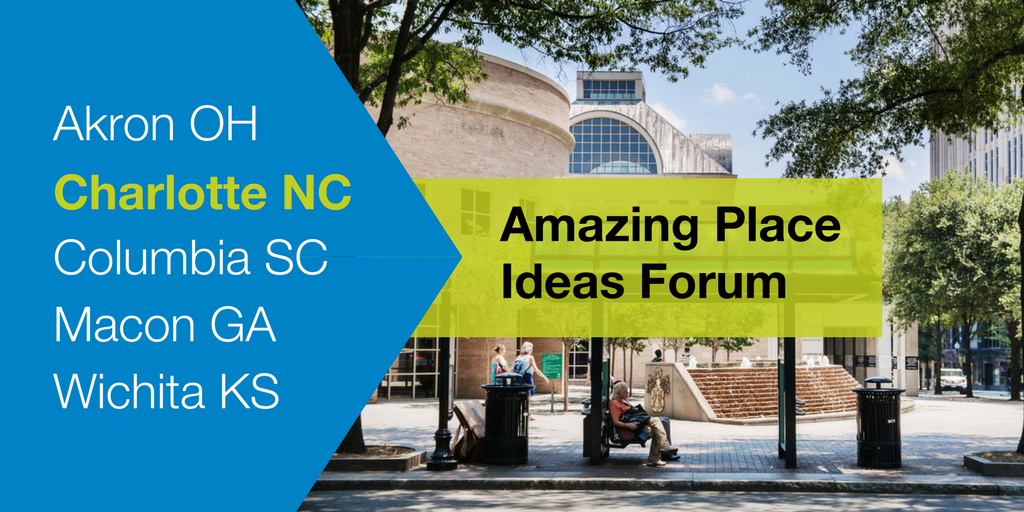 We're bringing five U.S. cities together at the Amazing Place Ideas Forum, an innovative, experiential event that's all about placemaking as the core of an economic development strategy. As we, along with the John S. and James L. Knight Foundation, prepare for the forum later this month, learn about each of the participating cities in our #AmazingPlaceForum series. Find out what Charlotte, NC has been up to, and what they hope to gain from the Forum.
Updated 8/28/2017: With The Amazing Place Ideas Forum getting underway this week, we corralled all of the related resources in one place for those interested in following along and learning more during the Forum. Read the full report, find out how to follow along online, and read the profiles of the other four participating cities here.
"Charlotte residents don't just want to live in great places – they expect to. They came to this city to find places in every neighborhood to visit again and again," said Grant Meacci, Managing Urban Designer for the Charlotte Planning Department and a participant in the upcoming Amazing Place Ideas Forum.
Charlotte, North Carolina has been in a dizzying stage of development – the city boasts a growing tech scene, active university engagement, and a diverse array of downtown offerings. It's been one of the fastest growing cities in the country for years now, and its population continues to rapidly expand. Beginning more than two decades ago, the city has been making  significant investments in public transit to serve a growing city and also encourage new walkable, connected growth in intown neighborhoods. Their first light rail line opened in 2007, running south from downtown, and another nine-mile extension north toward the University of North Carolina at Charlotte will open next spring. The Center for Transit-Oriented development estimated in 2011 that the first line generated more than 10 million square feet of new development, and the addition of a trail network between the light rail stations has also fostered  considerable development in the surrounding neighborhoods.
With the success of these projects under their belt, Charlotte is now focusing on bringing investment to communities located uptown, specifically the North Tryon corridor. The city aspires to make North Tryon a diverse, dynamic, and inclusive place by better connecting isolated neighborhoods and transforming vacant lots into engaging places to live, work, and play. Development in the North Tryon would fill in the northern part of Charlotte's premier business corridor, and help connect more residents to jobs, expanded opportunities and an array of social services. A considerable number of properties in the North Tryon corridor are publicly owned, creating numerous opportunities for  public-private partnerships.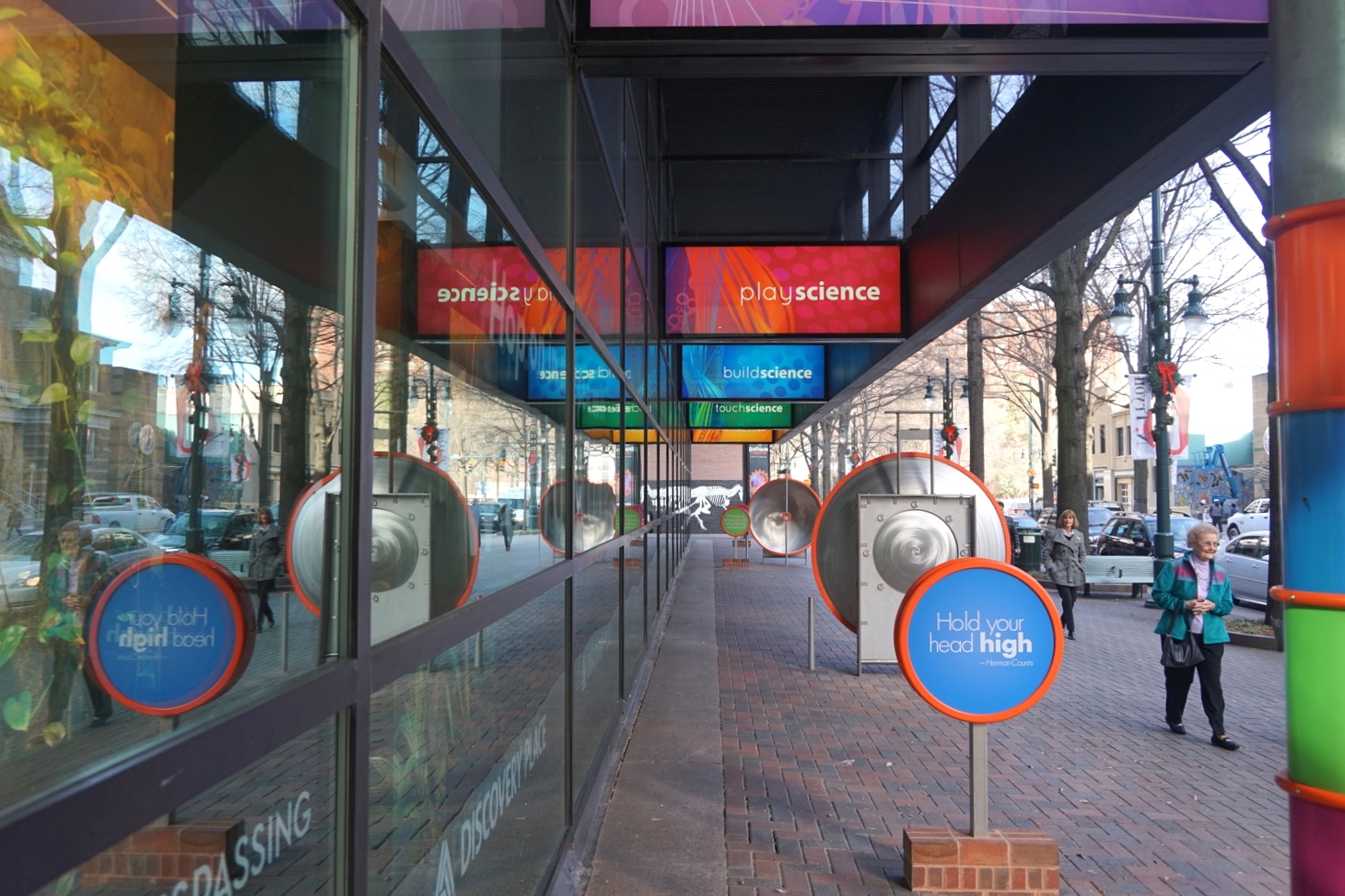 "The City is invested in fostering a strong relationship with North Tryon residents through consistent engagement. We've had open houses, a thought leaders forum, and pop-up meetings where residents can share their vision for the area. Recent meetings are now becoming more specific to particular projects and their impact," explained Monica Carney Holmes, Planning Coordinator and Urban Designer for the Charlotte-Mecklenburg Planning Department and fellow Amazing Place Ideas Forum participant.
Achieving this lofty vision for North Tryon will require cross-sector coordination of business, government, and civic organizations. That's why Charlotte is sending a delegation of diverse community leaders to the Amazing Place Forum in Denver, CO, where they'll join four other cities to look at innovative placemaking strategies in action. This interactive and participatory event will build common understanding, a sense of purpose, a plan of action, and a committed network to help Charlotte's participants bring these strategies back home.
"The Forum provides a unique space for cross-sector brainstorming on ways to make Charlotte an even better place. The fact that we'll be focused together for three days is such a rare and valuable opportunity," said Meacci. "People are coming to the Forum because they are seeking to create change. There's lesson to be learned from cities of all sizes."
Learn more about the Amazing Place Ideas Forum and stay tuned for the stories from three other cities. You can also follow the conversation on Twitter during the convening at the hashtag #AmazingPlaceForum.
Photos courtesy of North Tryon Vision Plan