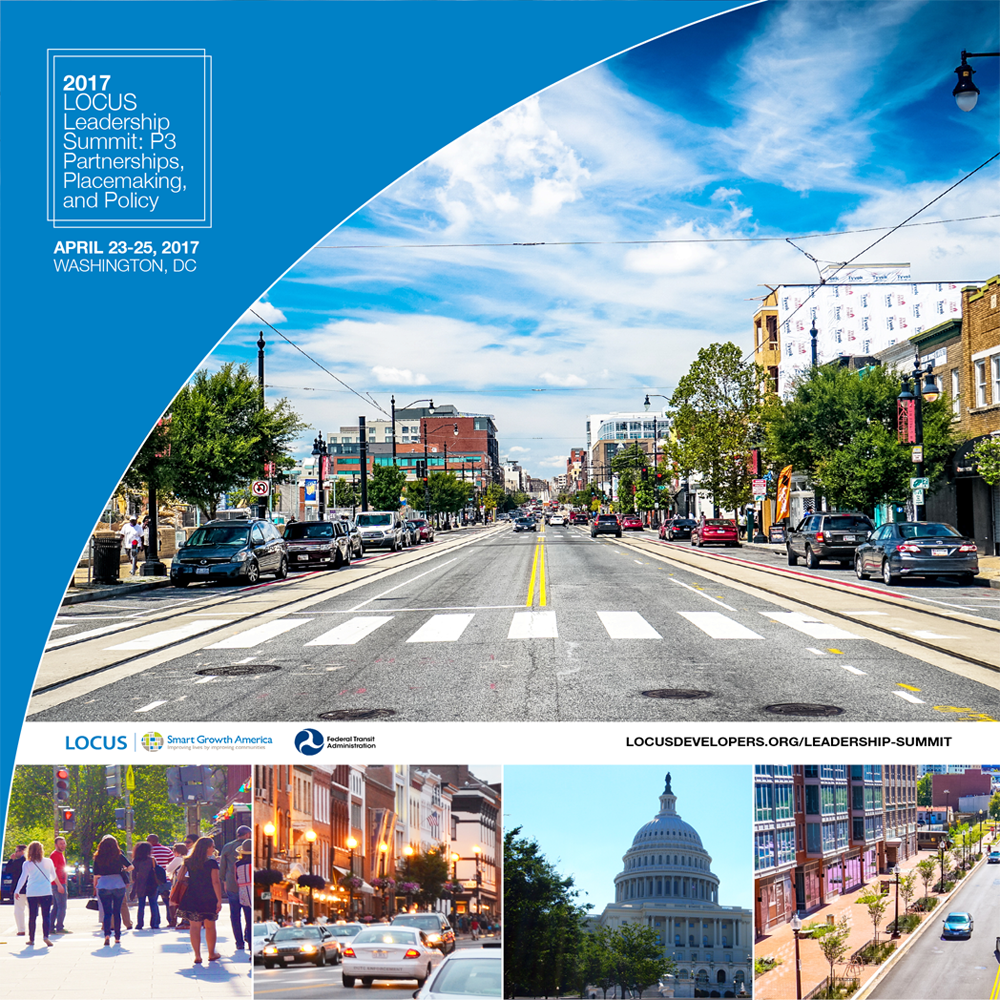 Photo credit: Dionna Dorsey
What impact could a $1 trillion infrastructure package financed through public-private partnerships have on responsible real estate and transit-oriented development? What does the new administration mean for how developers and local elected leaders work together to improve infrastructure, create jobs, and rebuild neighborhoods for the future?
We'll be discussing all these questions and more at the 2017 LOCUS Leadership Summit: P3 is for Partnerships, Placemaking, and Policy, taking place on April 24 and 25, 2017 at the National Press Club here in Washington DC.
Responsible real estate developers, investors, and advocates from across the country are invited to join us to learn, connect, and work on new ways to create walkable neighborhoods served by transit.

This two-day conference will be a chance to learn about the latest innovations in public-private partnerships including transit-oriented development; meet with policymakers on tax reform, housing and infrastructure; and network with LOCUS members and like-minded real estate leaders from across the country.
This year's Leadership Summit will be taking place at an unusual and exciting time in Washington. I hope you'll join us for what promises to be a dynamic and engaging event.