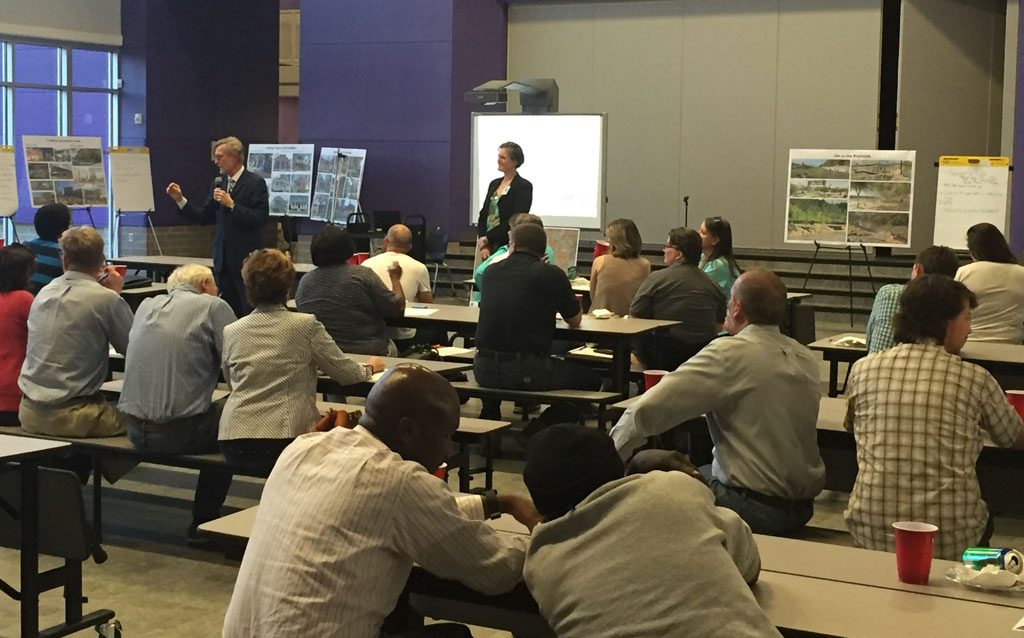 North Little Rock, AR was the recipient of a free standard technical assistance workshop this past year.
Over the last several years we've worked with more than 100 communities as part of our technical assistance program.
Today I'm excited to announce six more.
Each year, Smart Growth America makes a limited number of our standard technical assistance workshops available to interested communities at zero cost. This competitive award gives communities a chance to understand the technical aspects of smart growth development and build a strategy to achieve their goals through a two-day workshop on a subject of their choosing.
The winners of our 2017 free standard technical assistance are:
The City and Borough of Sitka, AK
The Town of Pagosa Springs, CO
The City of Fitchburg, MA
The City of Tulsa, OK
The Osage Nation
The East Central Wisconsin Regional Planning Commission
Congratulations to this year's winners! We are looking forward to working with each of you.
Our technical assistance program is designed to help communities with a range of development issues, including downtown revitalization, Complete Streets, smart growth zoning, economic development and fiscal health, parking management, among other topics.
In addition to our free opportunities, our technical assistance workshops are also available for hire. Learn more about hiring us ››
Smart Growth America is committed to providing the tools and training to help community leaders keep their cities and towns livable, sustainable, and economically prosperous places. We are excited about working with each of this year's winning communities to support thriving neighborhoods now and for generations to come.
P.S. — This isn't the only free technical assistance we offer. Learn more about our small-scale manufacturing technical assistance, which opened yesterday.