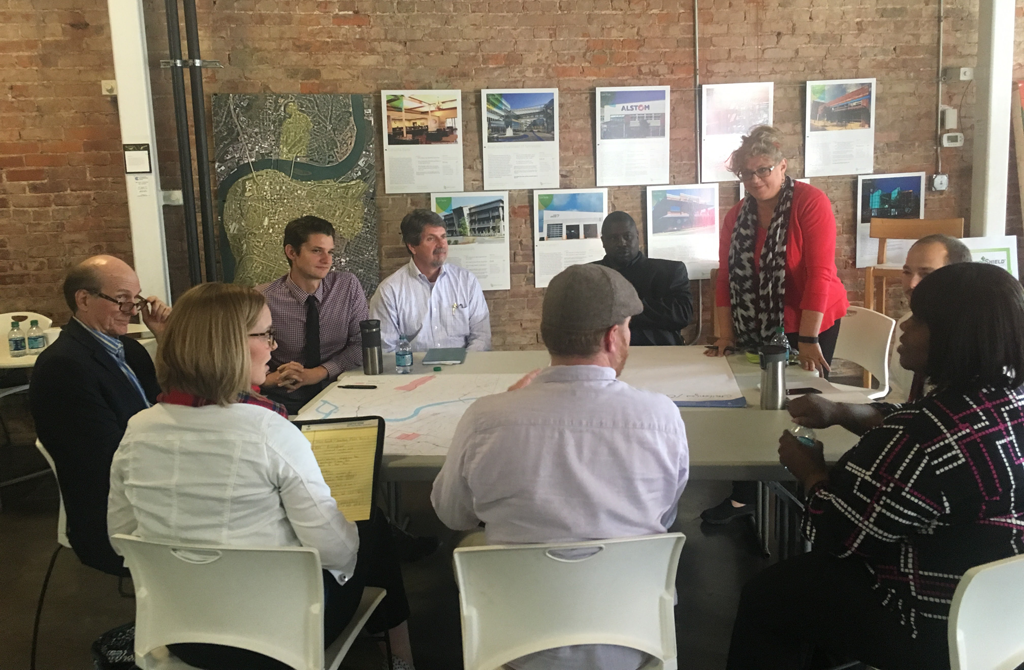 Participants at our 2016 workshop in Chattanooga, TN.
Last week we announced the six new communities that will receive one of our free standard technical assistance workshops in 2017. This program, now in its sixth year and funded by the U.S. Environmental Protection Agency's Office of Sustainable Communities' Building Blocks for Sustainable Communities Program, has helped more than 70 communities across the country use development strategies to meet their goals.
As we look forward to working with next year's communities, we wanted to take a moment to look back on the diversity of faces and places we've visited this year.