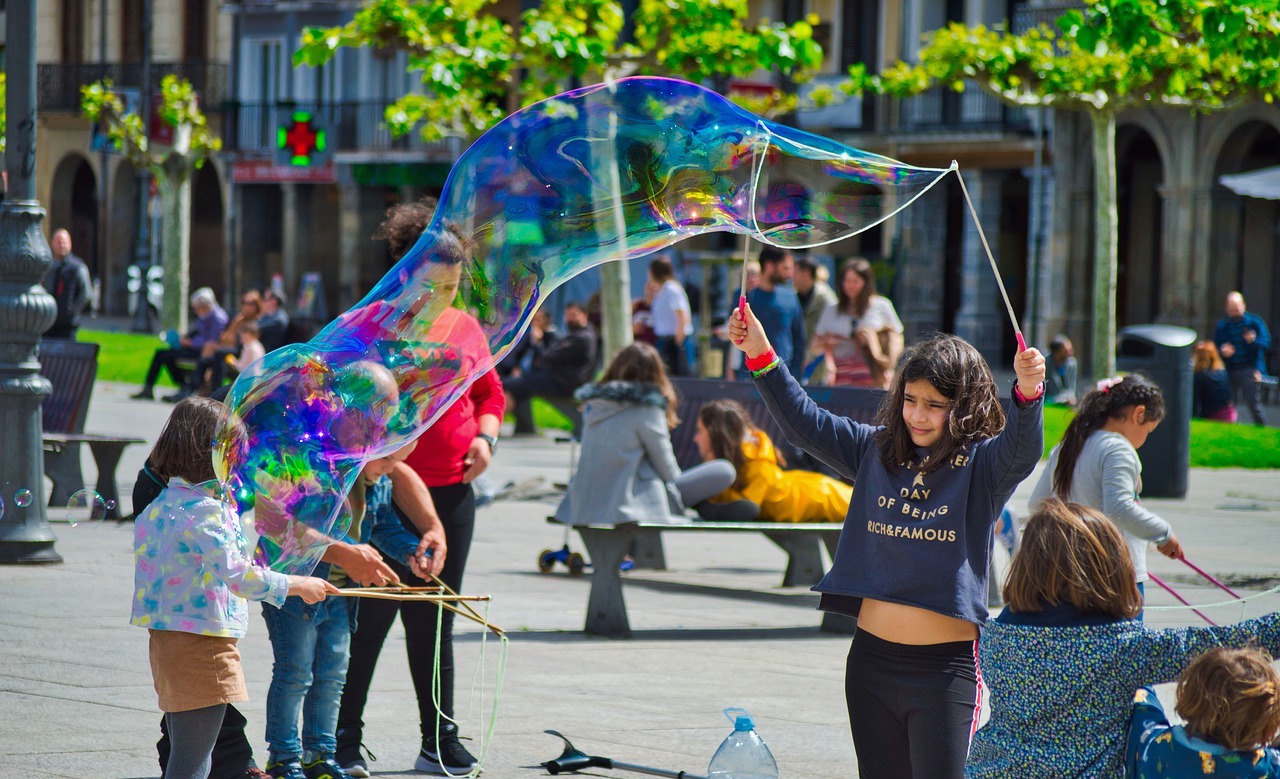 Much of the media attention on cities has been focused on young professional or older, retiring Americans. But families with children have been largely overlooked in our current urban renaissance. There has been some recent debate over whether the number of children (and thus families) is increasing or on the decline in cities, and it got us thinking: what would places designed for families look like?
Young people are flocking to cities, drawn by easy access to restaurants and other amenities, transportation options, social networks, and professional opportunity. Similarly, baby boomers reaching retirement are finding the walkability of cities and urbanizing suburbs more attractive as they age, trading in big houses with time-consuming or expensive maintenance in car-dependent, exurban environments. And much of the media coverage (and policy making) has focused on those two populations. But what do cities have, or perhaps need more of, to work better for families—parents and their children?
In thinking about this question—how to better design places for families—I began by asking Smart Growth America staff for their ideas. Our staff run the gamut from grandparents, to brand new parents, to fresh out of college (children being the last thing on their minds); their suggestions for creating a more family-friendly places were equally varied. What's particularly striking about the suggestions is how almost all of them would actually benefit everyone—the elderly and young, the rich and poor, the able bodied and people with disabilities—in addition to families.
At Smart Growth America, we believe that no matter who you are or where you live, you should be able to live in a place that is healthy, prosperous, and resilient. Cities and towns of any size shouldn't be for a single type of person. You shouldn't have to uproot your life and move to a different place just because you enter a different stage of your life. For the same reason an older American shouldn't have to move when they retire (because a place has become their home), adults shouldn't have to move to some other place when they have children.
What's more, greater diversity—of race, income, and yes, age—can lead to better outcomes for everyone. More inclusive communities have better education outcomes, less crime, are more economically productive, and have a "high level of civic cohesion." There's also another benefit to being exposed to and interacting with people that are different from yourself: developing empathy. Being exposed to people different from you, especially at a young age, is vital for this emotional development.
By endeavoring to create a place that's great for families, we can create a place that's great for everyone. Here's how.
Building places that are holistically family-friendly goes far beyond the built environment, but the built environment can help (or hinder) a city's efforts. Great schools, inclusive public spaces, multiple transportation options, and a variety of housing choices can help cities create diverse, inclusive communities that support families and society at large. This list of issues, while long, is hardly exhaustive. Together, they demonstrate some of the ways in which we often overlook or take for granted families and their unique needs in cities. Often it's about simply providing more choice where we've favored one transportation option or housing style to the detriment of the greater good.
That's not to say that every neighborhood in a city or urban area needs to cater to families, but families shouldn't have to flee to more suburban areas to find a place that better meets their needs. To say nothing of the families that can't move and then are stuck in places where streets aren't safe for their kids, housing is too small, or lacking in green space. As the list above has shown, in creating a place that works better for families, we can create a place that works better for everyone.
Quite simply, family-friendly places are people-friendly places.