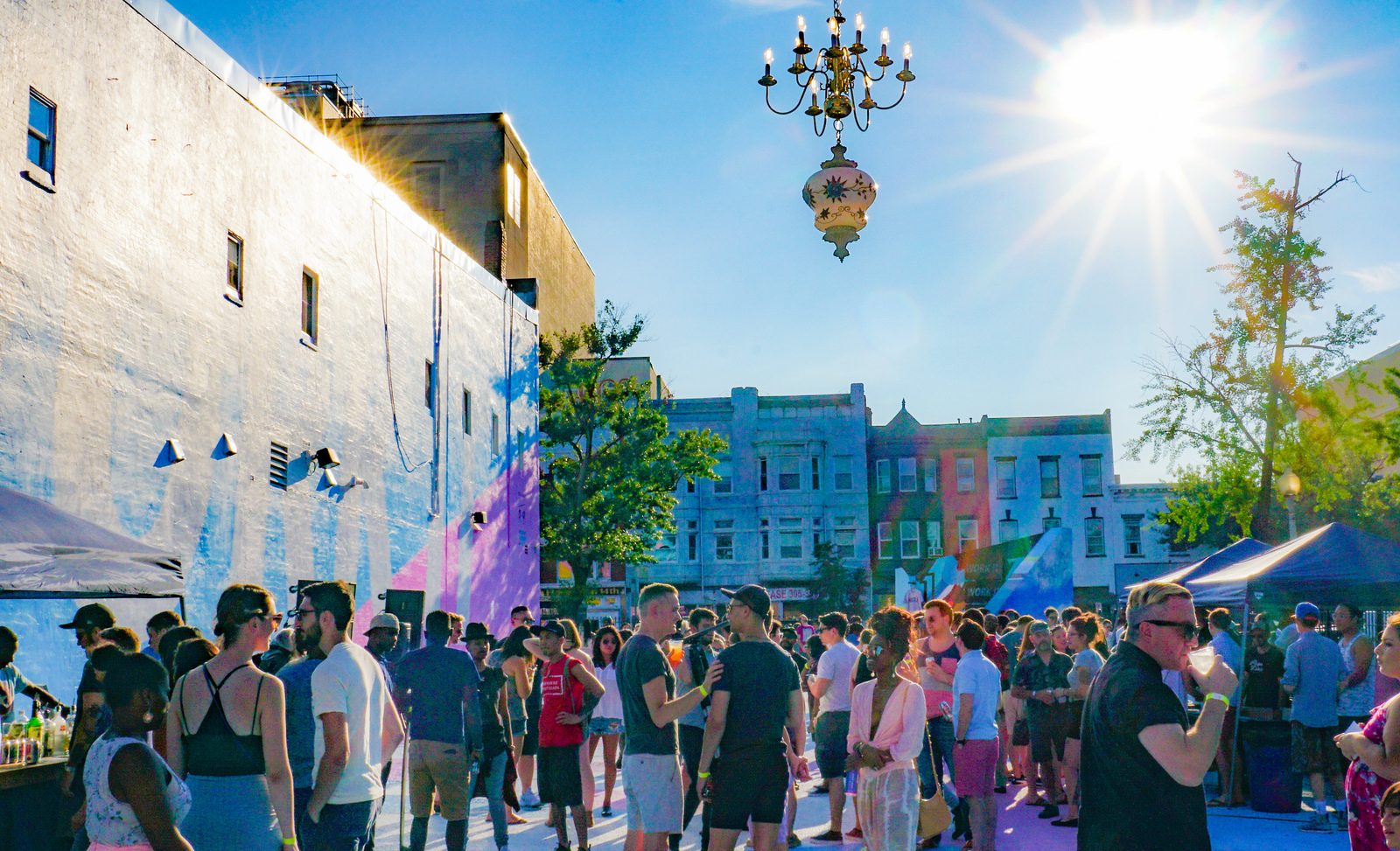 No Kings Collective 8th anniversary (Image courtesy of DC Office of Planning)
In several weeks at Intersections: Creating Culturally Complete Streets we'll hear from experts across the country who are reinventing the way planners engage with communities and artists. Here's just one example of the amazing panels we'll have for you at Intersections:
Crossing the street: Building an inclusive future through creative placemaking
"Crossing the Street" is Washington DC's biggest and most innovative creative placemaking program to-date. Since 2016, the projects coming from this program have strengthened community bonds and collaboration, activated public spaces, and showcased community culture and heritage. During Intersections, we'll hear from the team at DC's Office of Planning who have been spearheading this creative effort.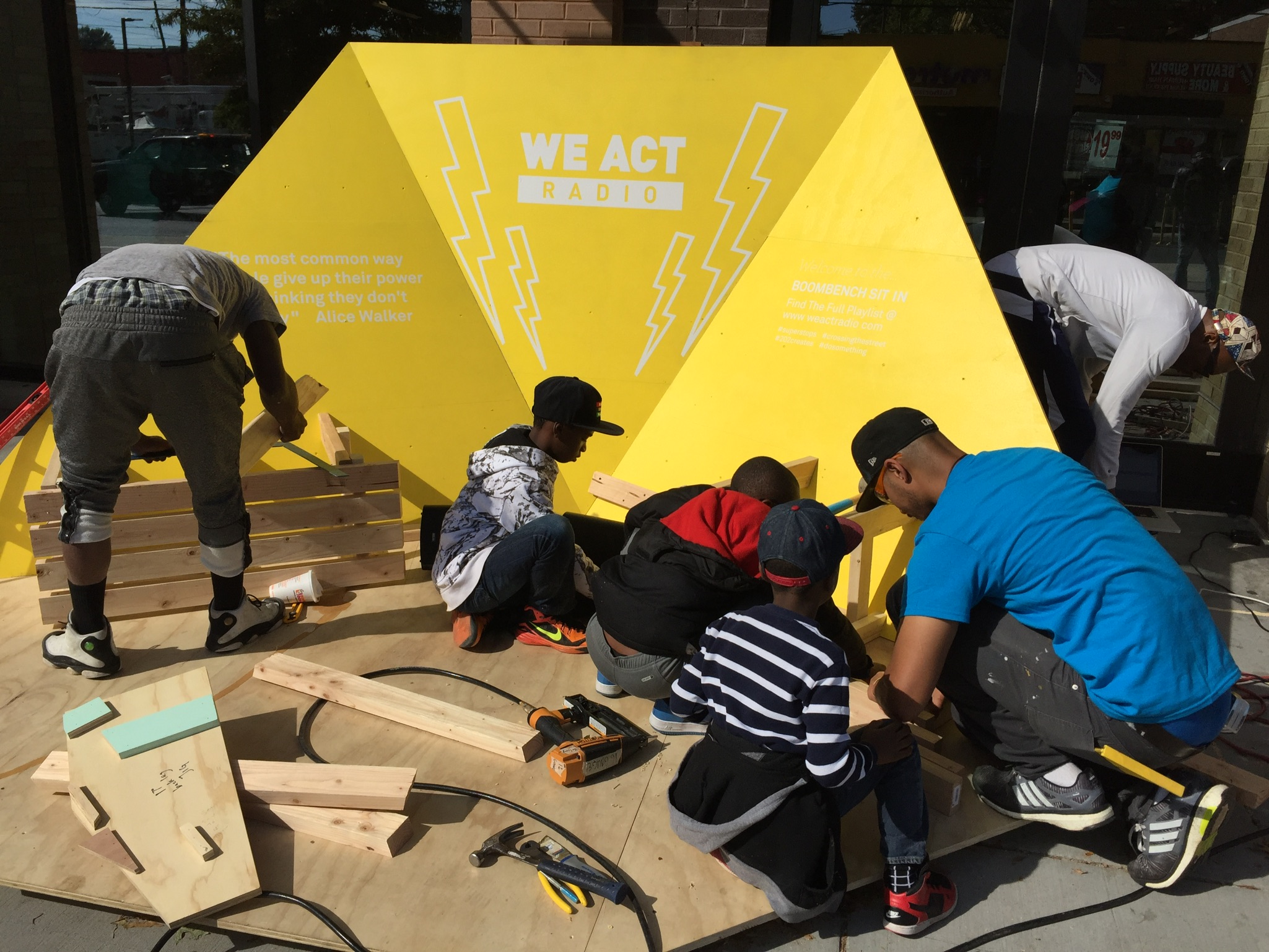 Boombench at Minnesota Ave and Benning Road (Image courtesy of DC Office of Planning)
"Superstop" is one resulting project where over 100 people came together to build and design a bus stop at a busy intersection that lacked seating and a sense of identity. The end product was "Boombench," which played an 8-hour loop of music from a local station and provided seating. This bench sparked conversations and community input that may not have happened otherwise.
"Creative placemaking is broader than just one organization or artist–its about community transformation."
– DC Office of Planning
At Smart Growth America, we believe creative placemaking can use the power of arts and culture to facilitate more genuine public engagement in developing transportation projects—particularly in low-income neighborhoods, communities of color, and among immigrant populations. Creative placemaking can lead to culturally Complete Streets and eventually, complete communities. Streets, sidewalks, and public spaces should be welcoming to everyone, inspire us, and move us in every sense of the word.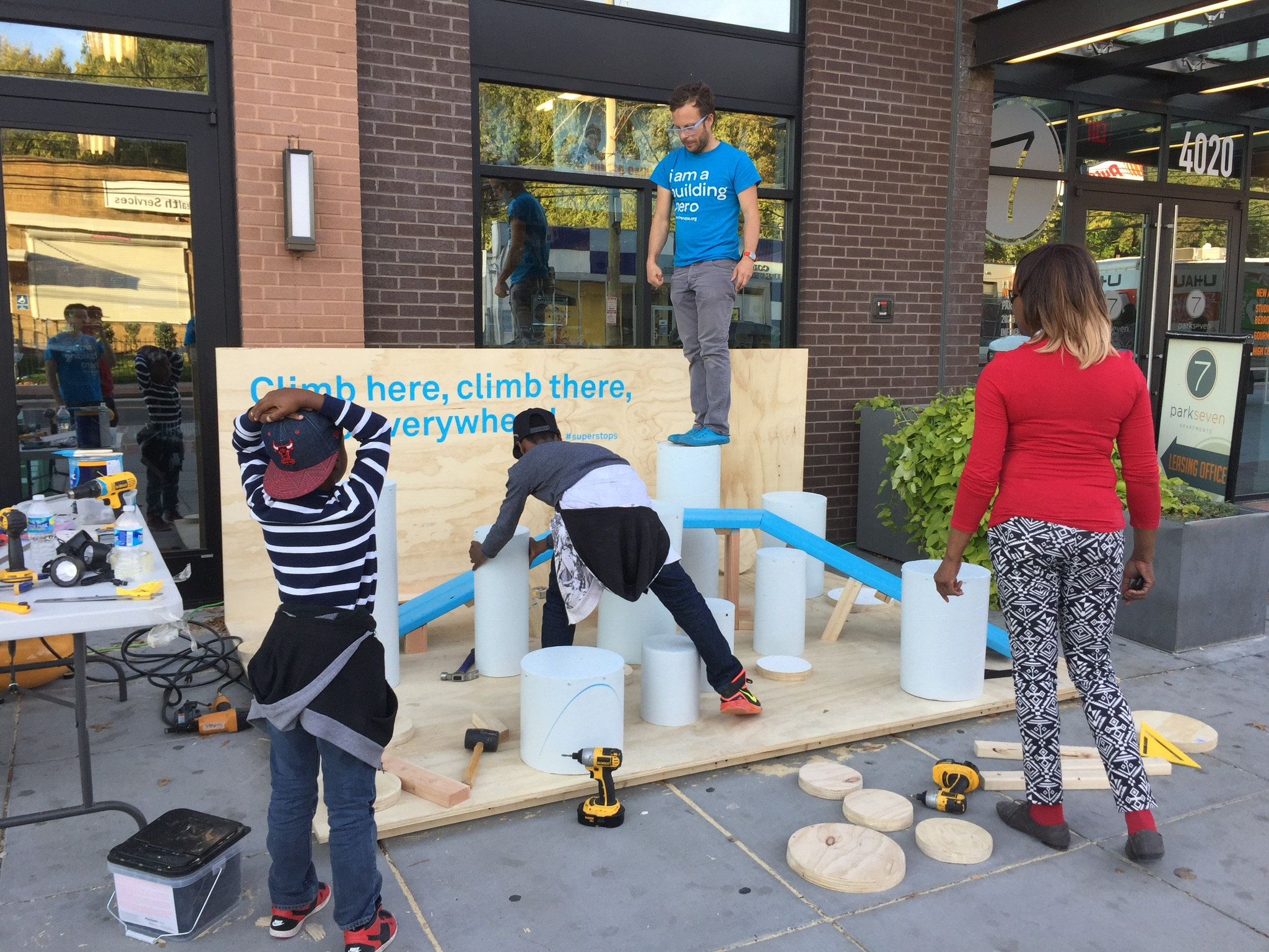 Play Stop as part of the "Superstop" (Image courtesy of DC Office of Planning)
What will you learn from the "Crossing the Street" panel session?
How a local planning office can undertake a large-scale creative placemaking program and synthesize it into its practices.
Strategies for forging partnerships with artists and communities, using new platforms for engagement.
Ways to move forward hyper-local projects that inspire action and celebrate the unique aspects of neighborhoods, and lessons learned from experience.
Opportunities to align creative placemaking with major planning initiatives (e.g., city comprehensive and cultural plans).
How creative placemaking can meet urgent community needs through a participatory, artist-driven process.
We hope to see you at Intersections in Nashville for additional panels like the one featured here. There will also be mobile workshops, walking tours, and breakout discussions on cutting-edge research, ideas, and practices.