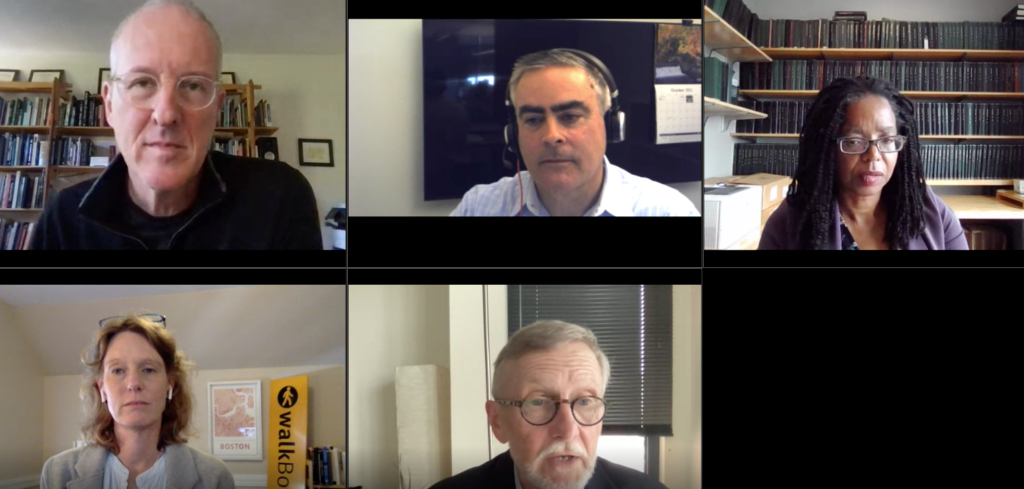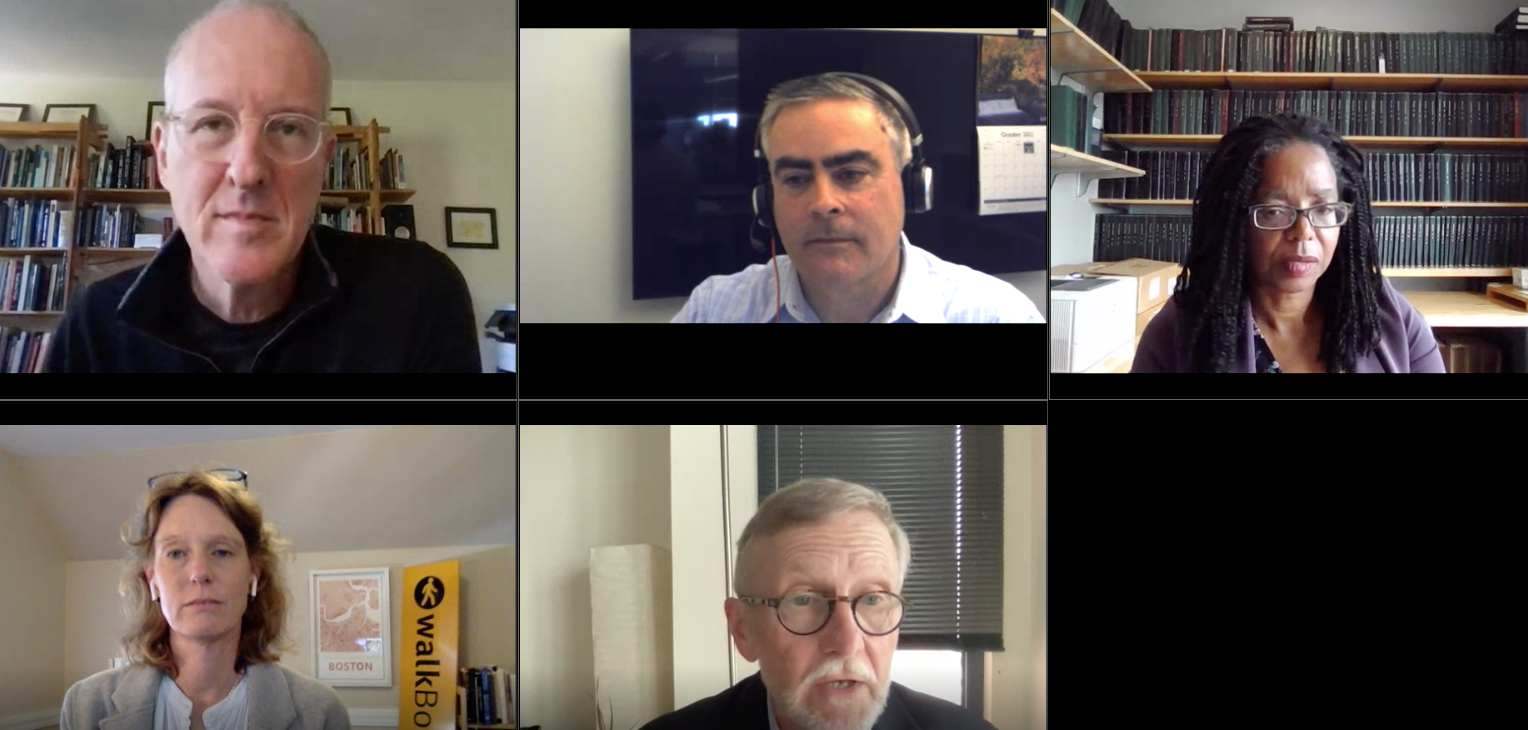 On Wednesday, October 6, Smart Growth America and LOCUS: Responsible Real Estate Developers and Investors kicked off Commonwealth Communities: Smart Growth Strategies for Our Emergent Future—a 5-part virtual series of technical assistance sessions exclusively designed for Massachusetts' elected officials and municipal staff. This fall, over a dozen expert speakers from across the country will engage audiences in a variety of discussions around walkability, small businesses, transit and TOD, equity in municipal practice, and zoning and land use regulations.
Commonwealth Communities' first session, Make Way for Walkability, featured four expert speakers discussing the importance of walkability in Massachusetts communities, why walkability is here to stay amidst COVID-19, and sharing best practices for encouraging walkability in all communities across the Commonwealth.
Stacey Beutell, Executive Director of WalkBoston, opened Make Way for Walkability with an overview of the importance of walkability pre- and post-pandemic and an acknowledgement of the fact that not all people experience walkability in the same way. "With more privilege comes better walkability, and not all people feel safe walking in their neighborhoods," Beutell recognized.
Next, the Honorable Robbyn T. Lewis, State Delegate for District 46 in the Maryland House of Delegates, spoke about walkability as a human right and a social justice issue that needs to be addressed through grassroots collaboration. Delegate Lewis reflected on her Liveable Streets Coalition and the vital role it has played in increasing pedestrian safety and walkability in her community in Baltimore.
The Honorable John Robert Smith, Senior Policy Advisor with Smart Growth America, explained how walkability is a profitable economic investment and vital to the health and development of all communities. Mr. Smith highlighted the economic and demographic shifts that the Commonwealth is likely to experience in the near future. He also summarized "hotspot analyses," useful visual tools for seeing where high- and low-value properties are clustered. When conducting this analysis on Fitchburg, MA, SGA found that the hotspots (high-value land and properties) were located in downtown areas of the community. Additionally, SGA's hotspot analysis found that, while hotspots comprised 6% of Fitchburg's land area, they contained only 35% of the community's land value.
Jeff Speck, Principal at Speck & Associates, described the history of urban planning, its focus on cars and not people, and how to make walkability more accessible through making spaces safe, interesting, and destination-oriented. Mr. Speck also mentioned the important role of government in controlling the effects of zoning on walkability and delineating between public and private space.
In closing Make Way for Walkability, the session's four speakers together concluded that urban space has lent itself more to automobiles than pedestrians, leading to an uneven distribution of walkability rights and access. COVID-19 has only highlighted these realities and instigated a great need for more equity in walkable spaces.
We invite you to join us again on October 20th at 2:30pm ET for our Cultivating a Commonwealth-Wide Small Business Ecosystem, the second session in Commonwealth Communities' five-part series. Additional information and instructions for how to register can be found here.