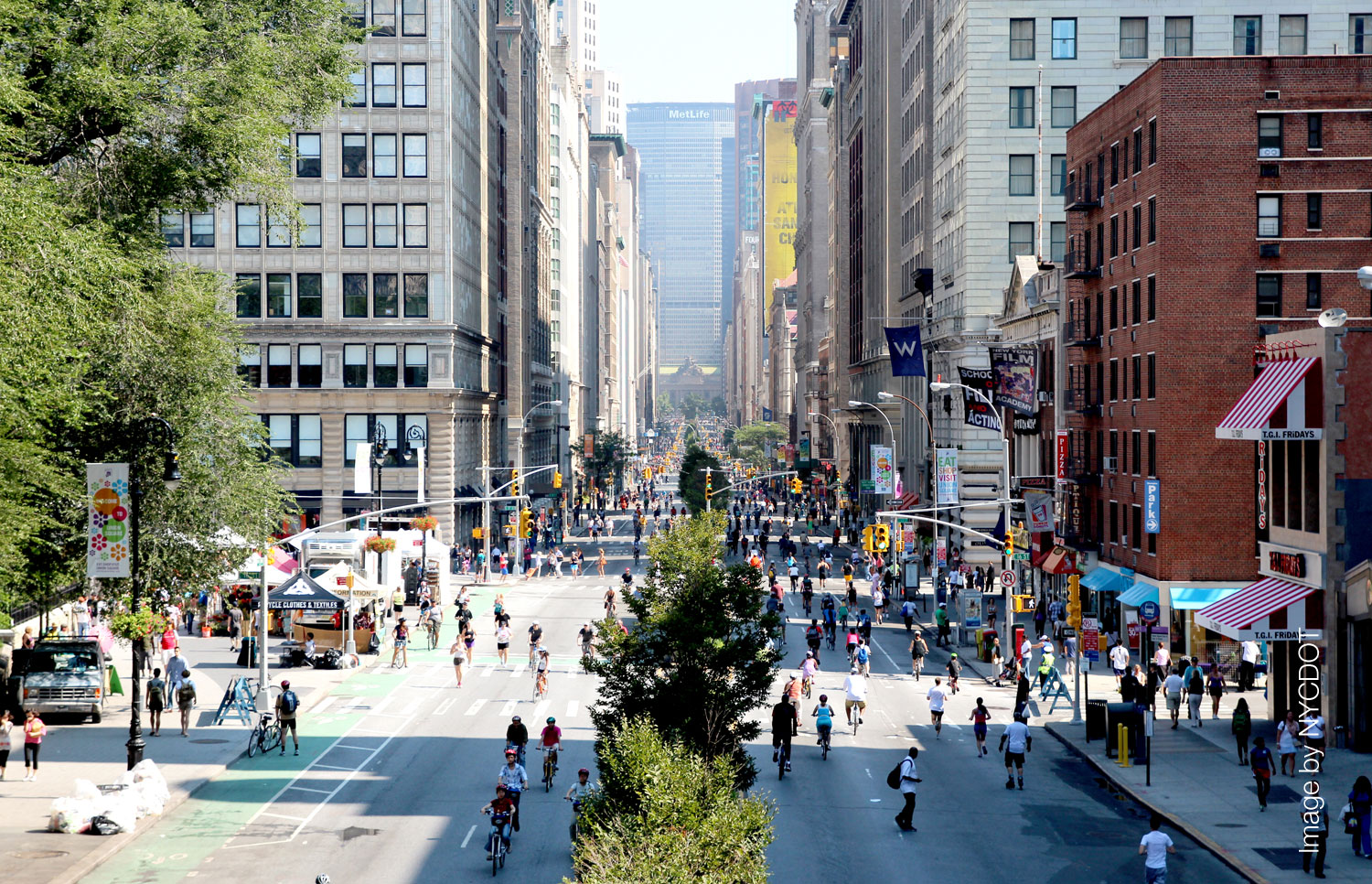 For more than 13 years, the National Complete Streets Coalition has believed that better engineering and design have the greatest influence on safety for all users of all abilities. Today, the Coalition is officially endorsing Vision Zero because we believe that it represents an important complement to safe street design.
Since 2004, the Coalition has worked with communities across the country to build understanding about the benefits of Complete Streets. We have collaborated with jurisdictions to craft actionable Complete Streets policies, navigate barriers to Complete Streets implementation, and develop design-focused, community-specific work plans. 
The progress has been immense over the last decade. To date, over 1,140 agencies at the local, regional, and state levels have adopted Complete Streets policies, totaling over 1,300 policies nationwide. Each year this number grows as more communities look to policy as a tool for creating safer streets.  If you passed a policy in 2017, share it with us at [email protected].  
Unfortunately, even as we have made progress, fatalities for people walking or bicycling have continued to increase, especially for the more vulnerable users. According to the 2017 report by the Governors Highway Safety Administration, "818 bicyclists were killed [in 2015], up 12.2 percent from the previous year, and the largest uptick in two decades."
In the last few years, the Vision Zero movement, which originated in Scandinavia, has popularized the ambitious goal of eliminating all traffic fatalities. It's exciting to see Vision Zero taking off as all hands are needed to reach zero deaths. We believe that all traffic fatalities can be prevented with better policy, design, and education. Today, we are thrilled to issue an official statement endorsing Vision Zero and safe street design, which you can read here.
At the National Complete Streets Coalition, one of the many ways we are advancing safe street design is with our Safe Streets Academy. The Academy kicks off this November and brings together three jurisdictions to learn from national experts, collaborate with one another, and discuss best practices in engineering, tactical urbanism, creative placemaking, and community engagement. This program is funded through the Safe Systems Innovation Grant from the Road to Zero Coalition, which is led by the National Safety Council in partnership with several U.S. Department of Transportation agencies. To learn more about the Safe Streets Academy, check out our previous blog post.
Beyond the Safe Streets Academy, The National Complete Streets Coalition is excited to support Vision Zero efforts through ongoing technical assistance. If your city is interested in learning more about how to identify and fix dangerous roads through policy changes, engineering strategies, and innovative street design, contact us.