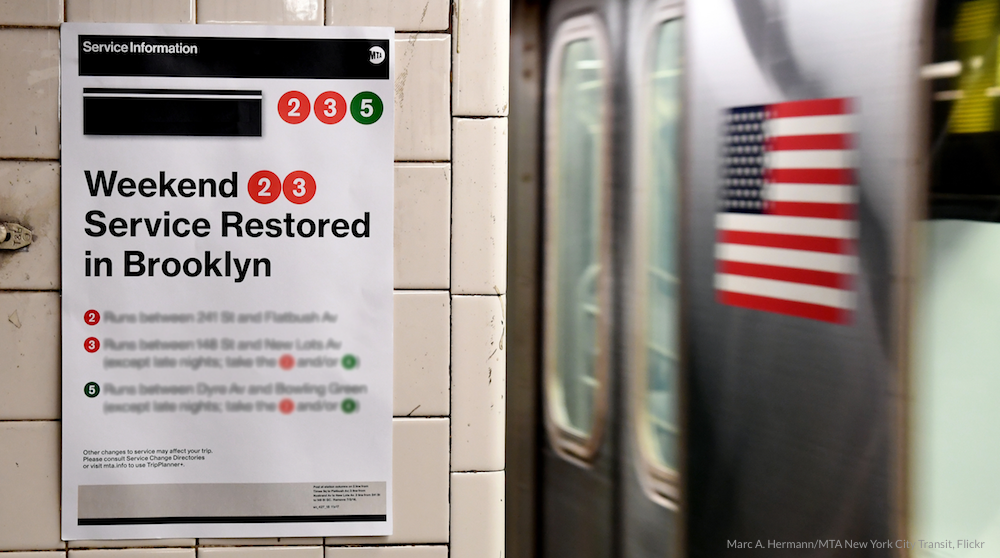 Early yesterday morning, congressional leaders and the White House agreed to a $2 trillion COVID-19 economic stabilization plan that includes $25 billion emergency direct assistance to transit agencies, at a time when agencies' revenue is plummeting, as well as more than $1 billion for passenger rail. This is a huge victory, and it wouldn't have been possible without your messages and calls to Congress. But there's still more work to do.
When the Senate first released a draft of its COVID-19 economic package, airlines got emergency funding. But public transportation—the bedrock of our transportation infrastructure that connects millions of Americans to jobs, schools, services and opportunities every single day—got nothing. It didn't stay that way for long. Thanks to an outpouring of advocacy, early yesterday morning Congress agreed to a deal that includes $25 billion in direct, emergency assistance to transit agencies.
Members of Congress need to know we appreciate their hard work to include transit. Send them a quick note of thanks.
Without this infusion of emergency funding, transit would be unlikely to survive through the pandemic. And 36 percent of transit riders are workers in essential industries—this funding will help them stay connected to their jobs.
This critical emergency funding would never have been included without your voices saying that "transit is essential." Thousands of everyday people responded when we raised the alarm and sent messages and made calls to Congress. Our letter to House and Senate leadership with the Union of Concerned Scientists was signed by 248 elected officials, local governments and organizations in less than 24 hours.
But there's still more work to do
TransitCenter estimates that transit agencies will experience losses this year anywhere between $26-$38 billion, depending on the length and severity of the crisis. Transit agencies will need more operating funds to guarantee that they can make it through this pandemic and then get back to normal operations quickly once it subsides.
With the House due to vote on this emergency stabilization plan tomorrow, legislators are already considering another bill to stimulate the economy. Next week, we'll release more comprehensive recommendations for an economic recovery that is green, equitable, accessible, and will actually deliver tangible benefits to local communities. Stay tuned.