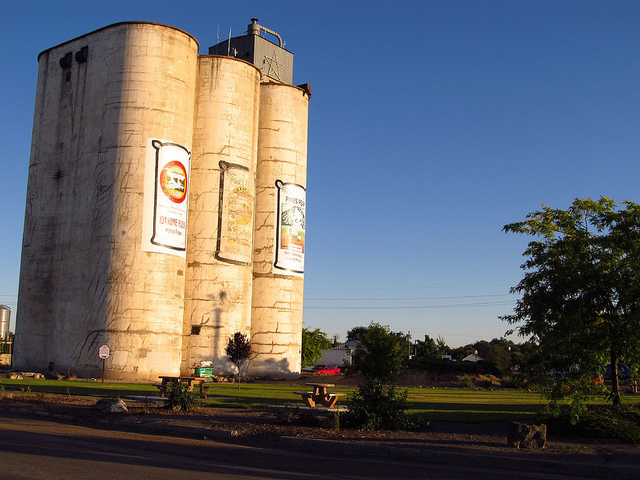 Photo credit: Jasperdo via Flickr
With the recent release of Made in Place: Small-Scale Manufacturing & Neighborhood Revitalization, we're spotlighting a few standout examples of cities that have fostered a small-scale manufacturing sector to revitalize their local economy. Twin Falls, Idaho has seen a steady increase in small businesses locating in and around its downtown. One local inventor used small business resources to revolutionize the electrical industry; we spoke with Melni Connectors founder Mark Melni to learn how he went from a lightbulb moment to a successful pitch on Shark Tank.
Sparking ideas and ingenuity
Twin Falls has attracted major manufacturing companies like Chobani, JayCo and Clif as a result of the city's commitment to establishing partnerships on issues ranging from infrastructure development to workforce training. This same commitment to partnerships made it possible for small-scale manufacturers like Mark Melni to turn an idea into a multi-million dollar business.
Mark was fiddling with the curly cord attached to his phone receiver when his lightbulb moment came to him. He realized that pulling the ends resulted in the cord's tightening around his finger — a simple enough movement that could completely revolutionize the tools and procedures he and his team used every day at the family electronics business.
"I thought of that contraption, the Chinese finger trap, and imagined that technique being used to join wires together," said Mark. The traditional way of joining wires together, he explained, was using a large, heavy tool called a crimper. Improving this technique would revolutionize electrical connection technology, saving electronic engineers a significant amount of time and effort.
It's one thing to have a great idea — but bringing it to reality is a completely different challenge. Fortunately, Twin Falls offers a plethora of local resources like the Idaho Small Business Development Center and the TechHelp New Product Development Team at Boise State. Access to the university's facilities and faculty proved absolutely instrumental in getting the company off the ground.
While this wasn't Mark's first idea for an invention, none of the numerous possible products he had come up with over the years felt as commercially viable as this one. And so, in the summer of 2007, Mark invented the Electrical Connector technology in his garage in Twin Falls. After filing the necessary patents, Mark faced a decision: sell the license, or pursue the manufacturing route.
"We were originally looking to sell or license from our patents," said Mark. "But everybody in the family thought we could do this ourselves, and so we decided to go the manufacturing route." Mark soon began a period of prototyping the product and refining various moulds.
An electrical connector energizes growth
In 2010, Mark was voted Entrepreneur of the Year for the State of Idaho, an award which included a trade agreement with the Idaho National Laboratory, allowing him to test and refine prototypes of his electrical connector in state-of-the-art facilities. "This was the ultimate dream for me. Winning ten grand was nothing compared to the benefit of prototyping and testing our product with our country's finest engineers and facilities."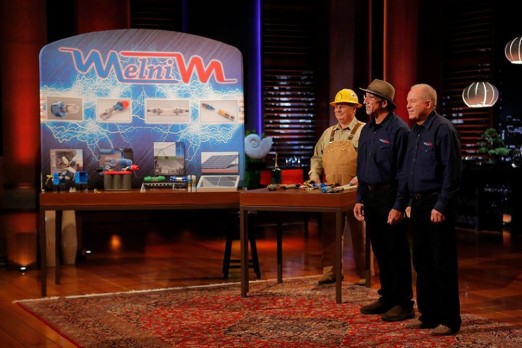 Photo credit: Shark Tank
Mark enjoyed a series of successes that ultimately led to him pitching his invention on ABC's Shark Tank. Seen by more than 8.2 million people, the episode made Melni a household name for electricians nationwide. As a result, the company landed several large projects, and kicked production and distribution into high gear. The team of five that makes up Melni Connectors is enthused by the booming interest in their product, and Mark hopes to develop new products and expand their company.
One of the biggest obstacles facing the Twin Falls region's future growth is finding a reliable workforce. While the region has a low unemployment rate of 2-4 percent, older workers are retiring, and companies are in search of new employees to take their place. The city is tackling this problem by investing in workforce training programs, and small-scale manufacturers can attract new talent and residents by bringing vitality to downtowns. With demand increasing for his product, Mark anticipates the need to recruit local talent to sustain his company's operations.
Old building, new purpose
Today, Melni Connectors is headquartered in an historic building of Twin Falls, the old Pepsi-Cola bottling building from the 1930's. In this way, small-scale manufacturing presents an opportunity to retrofit old buildings that might otherwise be neglected. These businesses both activate the community through local investment, and they productively preserve historically important buildings. These historic buildings are especially appealing to entrepreneurs, findings that support surveys conducted in the SGA's Core Values report.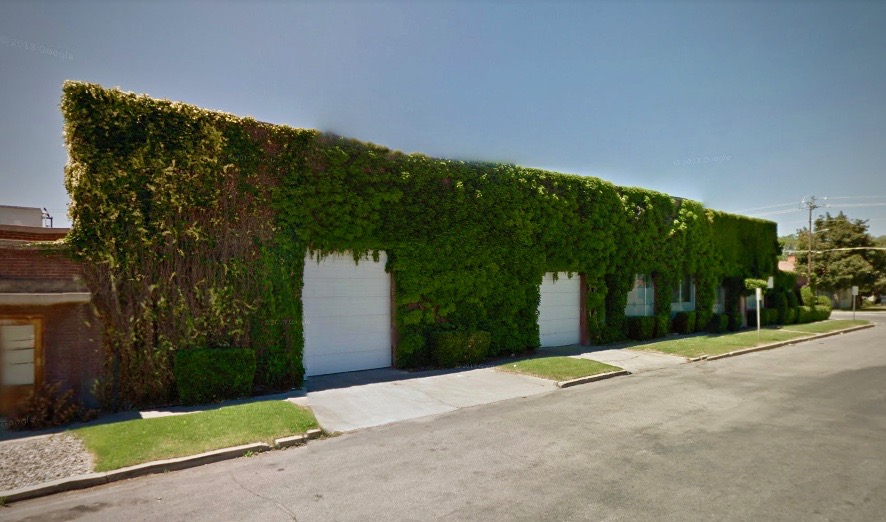 Photo credit: Google Maps
"I wanted to use stuff that was already there, that hadn't run out of its use," explained Mark. The antique, ivy-covered structure is known and loved by the community. "We loved the building, my wife and I, ever since we came to the town."
The building is both beautiful, and functional. "The building is very utilitarian, it's ready to do anything we need it to do," said Mark. "We just needed a place where we can come up with ideas, create these things, and conduct lab testing." With space for testing, construction, and leasing, the property perfectly accommodates the growing company's needs.
Mark's success story serves as a powerful example of the small business and manufacturing resources available in Twin Falls. With its financial programs, small business training, and capacity-building tools, Twin Falls joins the other cities spotlighted in the recently released report, Made in Place: Small-Scale Manufacturing & Neighborhood Revitalization.