Smart Growth America's Equity Summit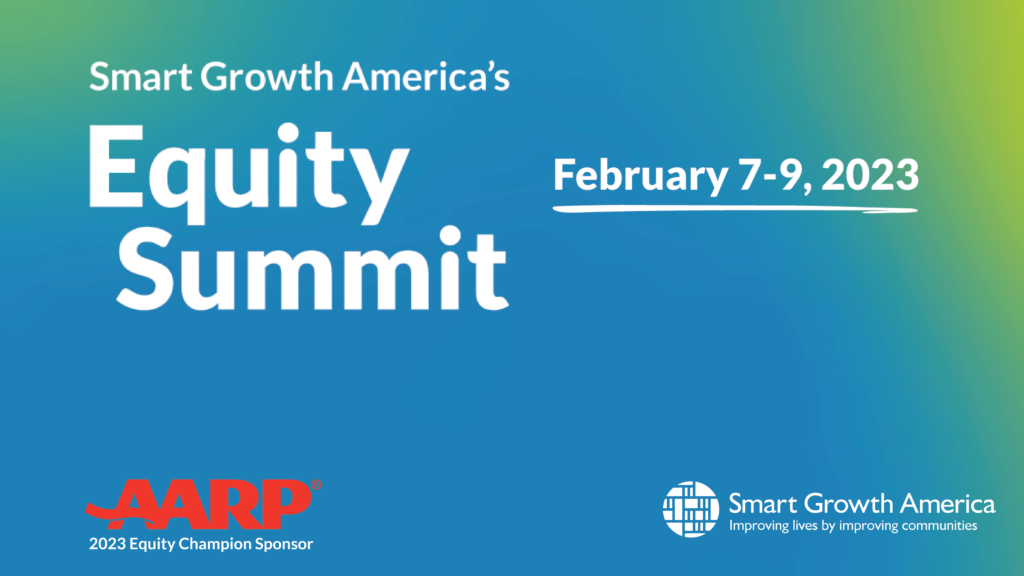 Did you know?
Equity Summit attendees are eligible to receive up to 7 AICP credits in the areas of equity, sustainability, and ethics by attending the event.
What is the Equity Summit?
The Equity Summit—SGA's largest event of the year—is a virtual gathering of thought leaders and practitioners who work to ensure that racial equity is a key priority in any smart growth approach.
By prioritizing equity, smart growth practitioners can dismantle the systems and policies that produce or exacerbate existing racial inequities, create new tools to serve communities, and uplift the ideas and insights from new voices and leaders working to build thriving communities.
The Equity Summit 2023
It is more important than ever that equity is at the forefront of any smart growth approach. With the passage of the trillion-dollar bipartisan infrastructure deal and the largest-ever investment in the fight against climate change through the Inflation Reduction Act, there is substantial funding and a real opportunity to address past wrongs and ensure that changes to the built environment benefit everyone.
EXPLORE THE 2023 EQUITY SUMMIT AGENDA AND SPEAKERS
Equity Summit 2023 Session Recordings
Across three days, the 2023 Equity Summit examined these opportunities and discuss how to ensure equity is at the forefront of every decision through the lens of three themes:
Day 1 | Equitable Community Development:
Empowering communities by dismantling exclusionary zoning, supporting wealth-building among historically disenfranchised communities, and prioritizing attainable housing.
Day 2 | Reconnecting Communities:
Rethinking transportation to support and repair communities that continue to be harmed by divisive infrastructure and car-dependent design.
Day 3 | Equitable Decarbonization:
Ensuring that the benefits and costs of cutting emissions in the transportation and building sectors are equitably distributed across society.
Each day of the Equity Summit focused on one of these important themes with expert- and practitioner-led keynotes, panels, and discussions, highlighted by the event's overarching summit keynote from Joy Bailey Bryant.
Our 2023 Keynote, Joy Bailey Bryant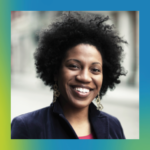 Joy Bailey Bryant is the President of the U.S. office of Lord Cultural Resources and a specialist in municipal engagement around culture. Driven by the engagement philosophy of "meet people where they are," Joy has authored several articles on community engagement including, Planning for Community Needs, in the third edition of the Manual of Museum Planning. A certified interpretive planner and outreach facilitator, Joy has worked on a plethora of notable projects, including the National September 11 Memorial and Museum at the World Trade Center in New York and the National Museum of African American History and Culture in Washington, D.C. Learn more about Joy here.
Learn more about our past Equity programming
At Smart Growth America, we deeply believe that improving racial disparities is at the core of a smart growth approach. But what does that mean? How does it work in practice? And how can smart growth advocates do it better?
In 2021, Smart Growth America (SGA) hosted our first-ever Equity Summit to bring a discussion of racial equity to the smart growth movement and make the case that smart growth without a focus on equity isn't smart growth at all. Speakers discussed how to promote equity in housing and land use, why strong Black and brown businesses are key to neighborhood vitality, and how to right the wrongs of past damaging transportation decisions and promote restorative justice. 
2023 Equity Summit Sponsors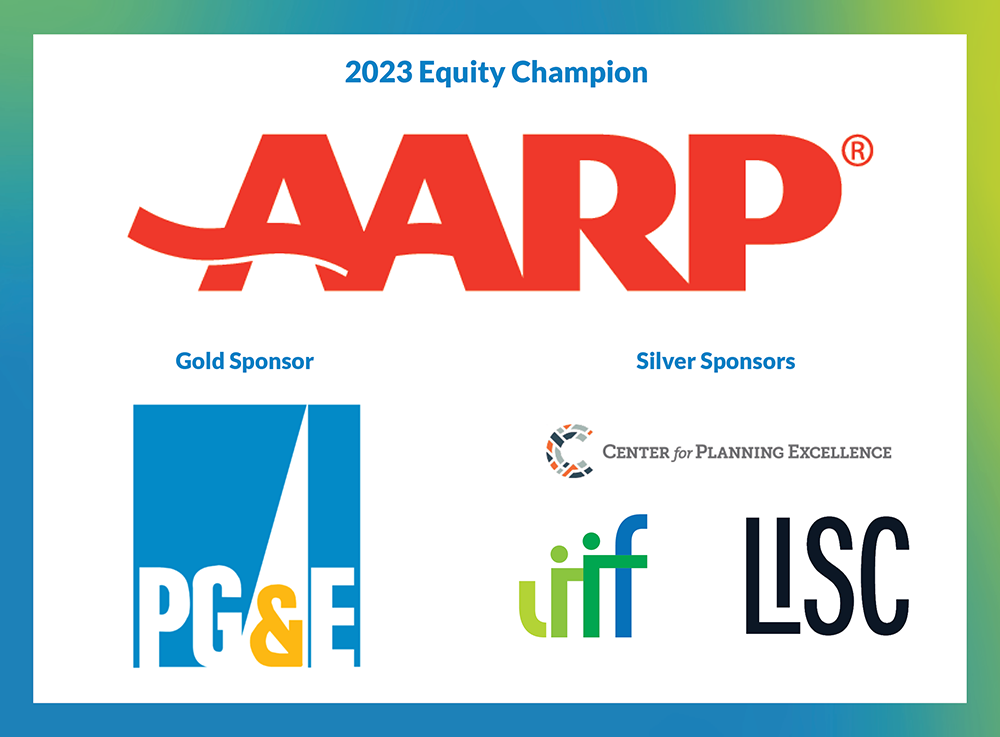 Thank you to our 2023 Equity Summit Sponsors:
Equity Champion
AARP
Gold Sponsor
Pacific Gas and Electric
Silver Sponsors
Center for Planning Excellence, Low Income Investment Fund, and Local Initiatives Support Corporation.
Smart Growth Allies
Opticos Design, Inc, Oregon Department of Land Conservation and Development, and Toole Design.
Interested in sponsoring
ongoing Smart Growth Equity programming?