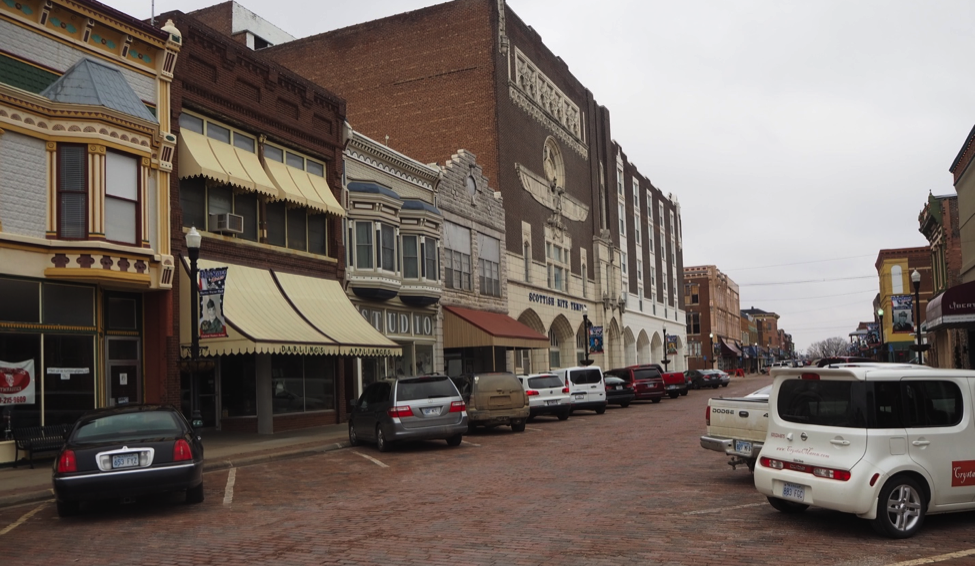 Downtown Fort Scott with its brick-paved streets.

Fort Scott, Kansas has an incredible network of brick streets to rival any city in the country—an under recognized asset. At a recent workshop, Smart Growth America and local experts looked to build atop this and other assets to make Fort Scott more attractive to current and future residents.
Smart Growth America has been partnering with the U.S. Department of Agriculture to provide rural residents and leaders with better information about the financial and economic impacts of their development choices and patterns.
"As a city, you're going to be making infrastructure investments and land use decisions, and as any place does, you have limited resources," Smart Growth America senior policy advisor John Robert Smith—also a former small-town mayor himself—told me after a recent workshop. "The choices you make about land use and investment will carry either a price or a return to your local community for decades to come."
We took that advice with us to Fort Scott, KS, a city of around 7,500 people about 100 miles south of Kansas City and only a few miles from the Missouri boarder. Fort Scott has a rich history that includes skirmishes in the prelude to the U.S. Civil War and a large brick-making industry that left an enduring mark on the city.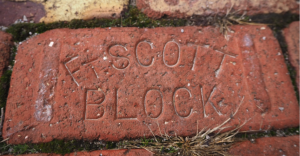 While much of the brick-making firms left the city in the late 1800s, many of the city's streets are still paved with the original "Ft. Scott Block" bricks. Paving bricks from the city's kilns once paved streets around the country.
Some in Fort Scott say the city is in the "middle of everything"—Kansas City, Tulsa, OK; Wichita, KS; and Springfield, MO. But while Fort Scott may be in the middle it's not particularly close to other destinations; the city needs to become a destination in its own right.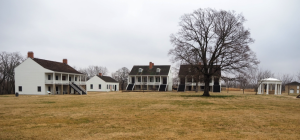 In interviews with local residents, nearly all of them noted Fort Scott's strong sense of place. The intersection near the historic fort for which the city is named is the center of the community's identity. The city's unaltered brick streets also lend a strong character to the downtown and slow car traffic; however, the downtown is largely quiet and many businesses close before dark. Like so many other towns around the country, the potential of Fort Scott's downtown has been overlooked, but this also presents a major opportunity for economic growth.
Interviewees also noted a lack of moderately priced housing needed to attract and retain skilled workers in the city's manufacturing, education, and healthcare employers. According to Census data, over 3,500 people commute into Fort Scott every day for work.
Convincing some of those commuters to live in the city will take increasing the available housing for those making family-supporting wages in skilled jobs; it will also require generating more activity in the downtown throughout the day and evening. A strategy of (re)building downtown with new mixed-use development could help address both issues in one.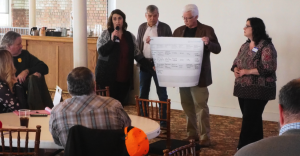 In addition to housing and downtown activity, stakeholders identified improvements to parks, walking and biking infrastructure, and access to healthcare as opportunities to make the city more attractive to current and future residents.
But Fort Scott has one asset that no amount of strategizing or planning can create: the people. "People here are friendly, they keep to themselves, but if you have a flat tire they'll help you fix it," a resident said.
For more information, see the Suggested Next Steps memo prepared for Fort Scott after the workshop.