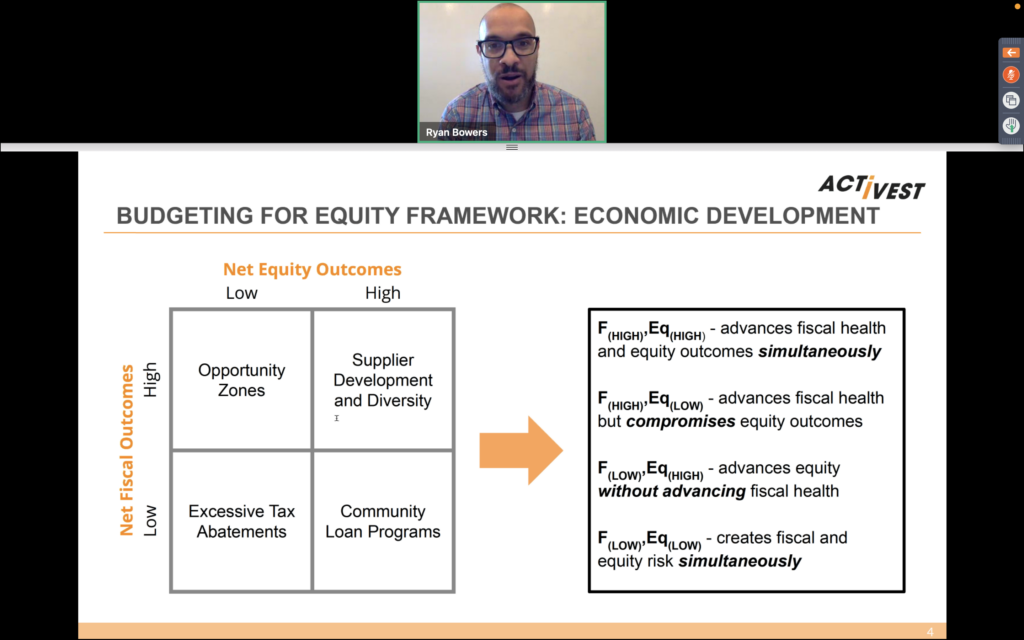 Engaging in equitable budgeting practices is important on all levels of government, but especially at the local level, it is essential to ensure that community members are informed and empowered to participate in budgetary practices. In the next-to-last session of Commonwealth Communities: Smart Growth Strategies for Our Emergent Future, expert speakers described different tactics for promoting equity in municipal budgets. They touched on important concepts such as participatory budgeting, strategic funding opportunities, and social risk in the municipal market.
How can the complexities of municipal leadership be addressed?
When discussing the overlap between municipal authorities, Detroit serves as a good example. Given Detroit's unique position as a post-industrial city that continues to develop with no new population growth, balancing the municipal budget in an equitable way is particularly challenging. Some strategies that Jan Anderson, Director of Outcome Budgeting for the City of Detroit, has deployed to address some of these inequalities include hardcoding remedies in the City Charter to include a reparations task force; focusing on the results of equitable practices rather than the process; and ensuring public engagement on controversial proposals like the 2020 Blight Bond.
"What is the extent to which local governments can make up for global disasters?"

Jan Anderson, Director of Outcome Budgeting, City of Detroit
Similarly, there are 351 independent zoning jurisdictions in Massachusetts, creating issues with small-scale decision making. Housing has the opposite problem in Massachusetts as it does in Detroit, Chris Kluchman, Deputy Director of Community Services with Massachusetts DHCD said, as there isn't enough housing production to meet the needs of the population. Much of Ms. Kluchman's work has focused on legalizing the development of multifamily housing near transit. She has also facilitated the creation of the Housing Choice Initiative, the goal of which is to build 135,000 new housing units by 2025, amounting to 17,000 units per year. Throughout her remarks, Ms. Kluchman emphasized the importance of increased housing density, housing-friendly zoning amendments, and housing legislation reform.
Hear more about equitable housing—and why equity demands a complete overhaul of land use policy—from SGA President & CEO Calvin Gladney in this month's Nonprofit Quarterly.
Can justice and equity be addressed through budgetary practices?
Ryan Bowers, Co-Founder of Activest reminded us that social risk can be quantified in the municipal market. Through the creation of a fiscal justice framework, Mr. Bowers allowed cities and towns to see how missed pricing shows up in public finance and how it disproportionately affects people of color. Another tool for towns and cities to use is the Accounting for Equity Framework, used in the Social Justice Bonds Report. This tool was created to assist in the analysis of how municipal fiscal practices can cause unintended inequity in cities, and how these inequitable practices are costly and can erode the legitimacy of democracy.
Bringing the conversation to a community level reflects the importance of ensuring that communities are able to work together to decide how money is spent, and that they need support from local leaders. Kristiana De Leon, Co-Executive of the Participatory Budgeting Project, provided a detailed description of participatory budgeting, a democratic process intended to allow communities to directly decide how part of public budgets are spent.
"Participatory budgeting is not about finding new money, but thinking about where you're willing to engage in robust community involvement."

Kristiana De Leon, Co-Executive Director, Participatory Budgeting Project
Ms. De Leon rounded out her remarks by stating that money matters, and that money can empower communities to use the skills and expertise they already have to create equitable outcomes.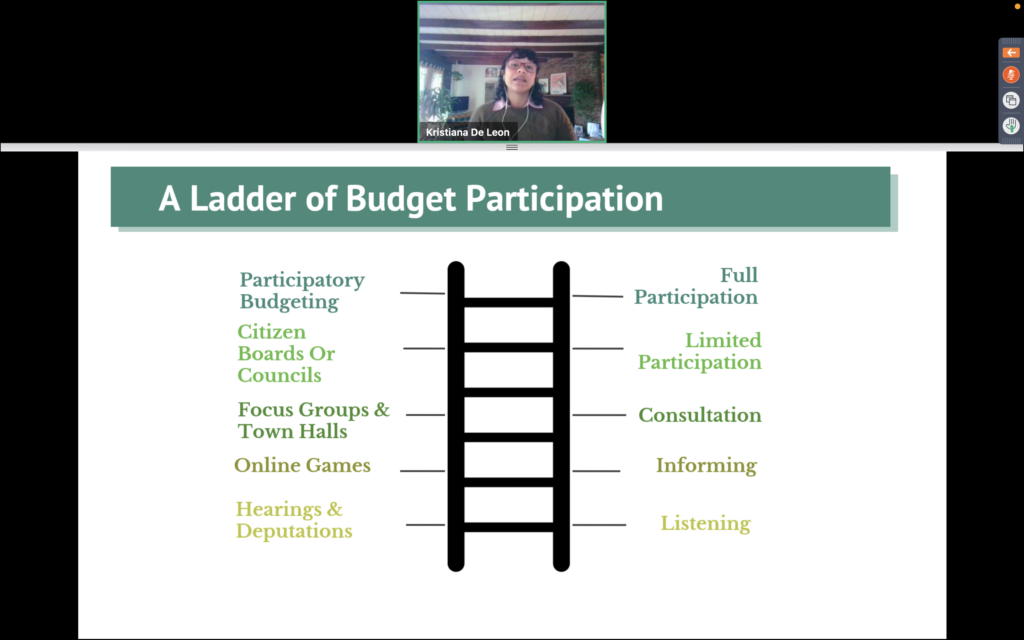 The next, and final, session of Commonwealth Communities: Smart Growth Strategies for Our Emergent Future takes place on Wednesday, December 15th from 10:00am-12:00pm EDT. The session will cover topics such as zoning reform, equitable zoning policies, and form-based codes. Register here.