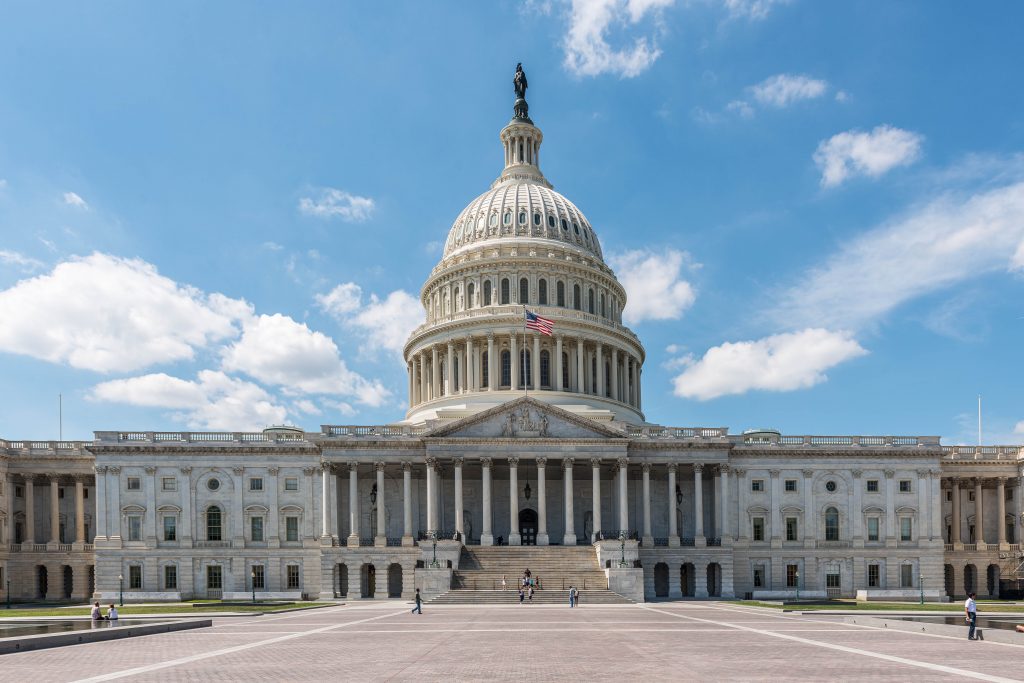 Biden's proposed budget for fiscal year 2024 is now in congressional hands, where it'll likely change substantially before returning to the president's desk. Congress's decisions will inform how dollars are spent on key housing, community development, and transportation projects. How do these investments move smart growth goals forward (or leave them behind)?
Housing and community development
In all, the president's proposed budget would fund $175 billion worth of mandatory and discretionary housing programs. This White House fact sheet on housing covers even more details, and you can also see how the President's budget invests in equity. Here are some additional important housing and community development inclusions in the budget that advance smart growth:
Proposed HUD funding to advance homeownership: $1.8 billion would go to the HOME Investment Partnerships to construct and rehab affordable housing and $3.7 billion in Homeless Assistance Grants in support of the Federal Strategic Plan to Prevent and End Homelessness. This funding would help increase the supply of attainable affordable housing through the rehabilitation of current structures and therefore, support communities by providing housing for our homeless population.
Reduced burden for mortgage borrowers: Proposed funding for the Federal Housing Administration (FHA) would include a reduction in annual mortgage insurance premiums by an average of $800 per new borrower in their first year. This will give individuals and families an increased opportunity to not only live in a place that's resilient, prosperous, and healthy but to begin overcoming systemic barriers that have prevented people from building wealth through homeownership.
Increased assistance for housing: The budget proposes $2.4 billion more toward Housing Choice Vouchers (HCV), totaling $32.7 billion. The proposed HCV program has the possibility to provide assistance so that thousands of households have the funds to stay in place or relocate to a potentially healthier environment, increasing access to stable living environments while improving health outcomes and food security.
More funding, and more opportunity, for low-income housing development: The Low Income Housing Tax Credit (LIHTC) program would receive $28 billion and reduce the private activity bond financing requirement from 50 percent to 25 percent, incentivizing private capital to build more affordable units as part of the program. This will help strengthen and direct development toward existing communities and to make development decisions predictable, fair, and cost-effective.
These federal programs and incentives are critical to safe, equitable, and sustainable development in communities across the country. As the appropriations process continues, Congress should protect and enhance the funding levels for the programs above.
The president is also seeking a 19 percent increase to EPA's budget in 2024, totaling $12 billion, to combat climate change and protect the environment. Insiders say it's highly unlikely these boosts to climate funding will make it through the Republican-controlled House.
Transportation
In 2021, Congress approved a major infrastructure investment that, if used correctly, could advance a more safe, convenient, and affordable transportation system. However, if the funding never makes it out the door, the promise of the 2021 infrastructure law might never be realized.
The president's proposed budget includes increases in funding for several key transportation programs, but with the exception of a high show of support for passenger rail, the proposed transportation investments are currently below the levels approved by the 2021 infrastructure law. With inflation added to the mix, these cuts would weaken key programs related to safety, equity, and access.
Support for the national rail network: Funding for the Federal Railroad Administration increased by 40 percent, including $1.8 billion for the Amtrak National Network and $560 million for the Federal-State Partnership for Intercity Passenger Rail Program. This is an additional sign of support for passenger rail expansion, ]where opportunities are already at an all-time high.
More flexibility for transit funding, with a catch: Transit saw cuts in its discretionary grant funding. However, the president's proposal also includes policy proposals that would allow increased formula funding flexibility for both large urban and rural public transit agencies. This change would diminish funding for programs like the Low and No Emission Vehicle Program, but provide further spending opportunities to help transit agencies across the country as they face an impending fiscal cliff.
Transit agencies can receive funding from state and federal sources. How much money does your state spend on transit?
Find out here
.
To improve the safety, sustainability, equity, and efficiency of America's transportation system, Congress should maintain the support for passenger rail and flexibility for transit, while increasing the funding levels for the above programs to match the levels approved under the 2021 infrastructure law.