Far too many people walking, biking, and waiting for the bus die on North America's streets. They don't have to. Proven tools—from safer speed limit setting to safer street designs—have proven to save lives, and can quickly stem America's traffic safety crisis. Here's how.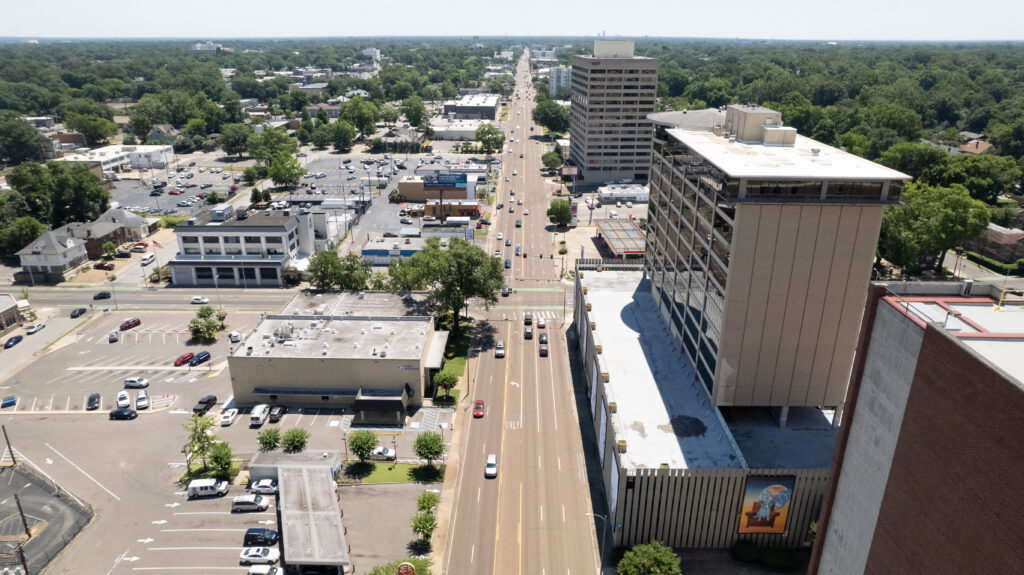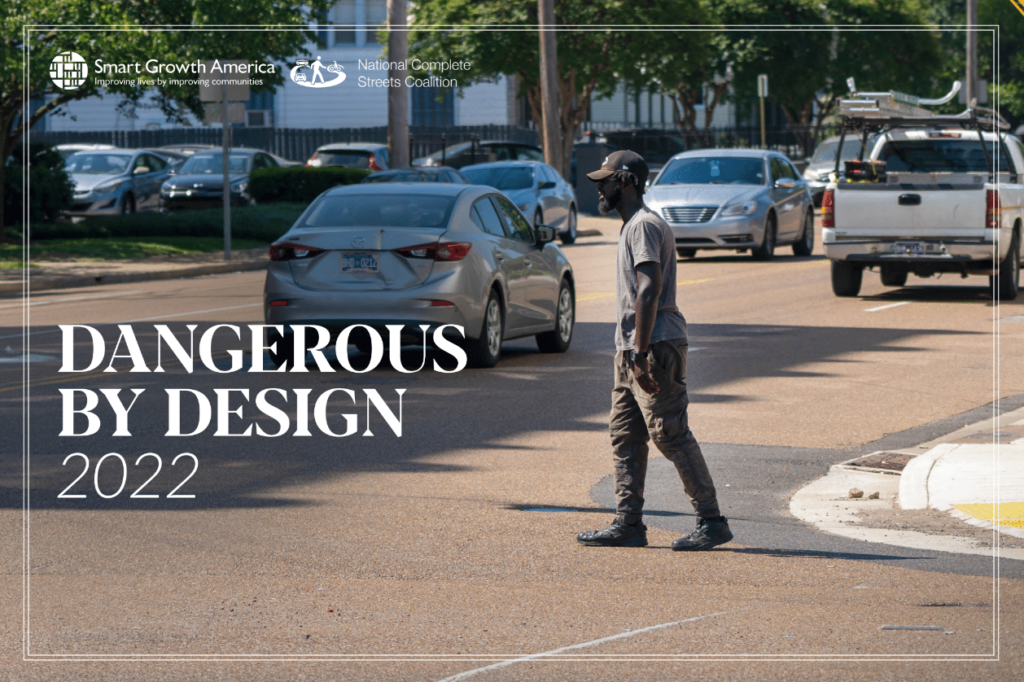 This guest post is a supplement to the 2022 edition of Dangerous by Design, our landmark report on the alarming increase in people being struck and killed while walking, and how the way we design our streets is part of the problem. More than 6,500 people were struck and killed while walking in 2020, a 4.7 percent increase over 2019, even as driving decreased overall because of the pandemic's unprecedented disruptions to travel behavior.
Read the full report here
(1) Analyze where the worst streets are and who needs to be in the room for change.
While nearly every street in the U.S. could be designed to be safer, by far the most dangerous streets are the big, fast, wide streets designed for cars to run at expressway speeds through busy cities and towns. Transportation engineers call these streets "arterials," but these car-focused streets are also where people live, work, go to school and shop.
In urban areas, arterials make up 15% of all roads but are where a whopping 67% of pedestrian deaths occur.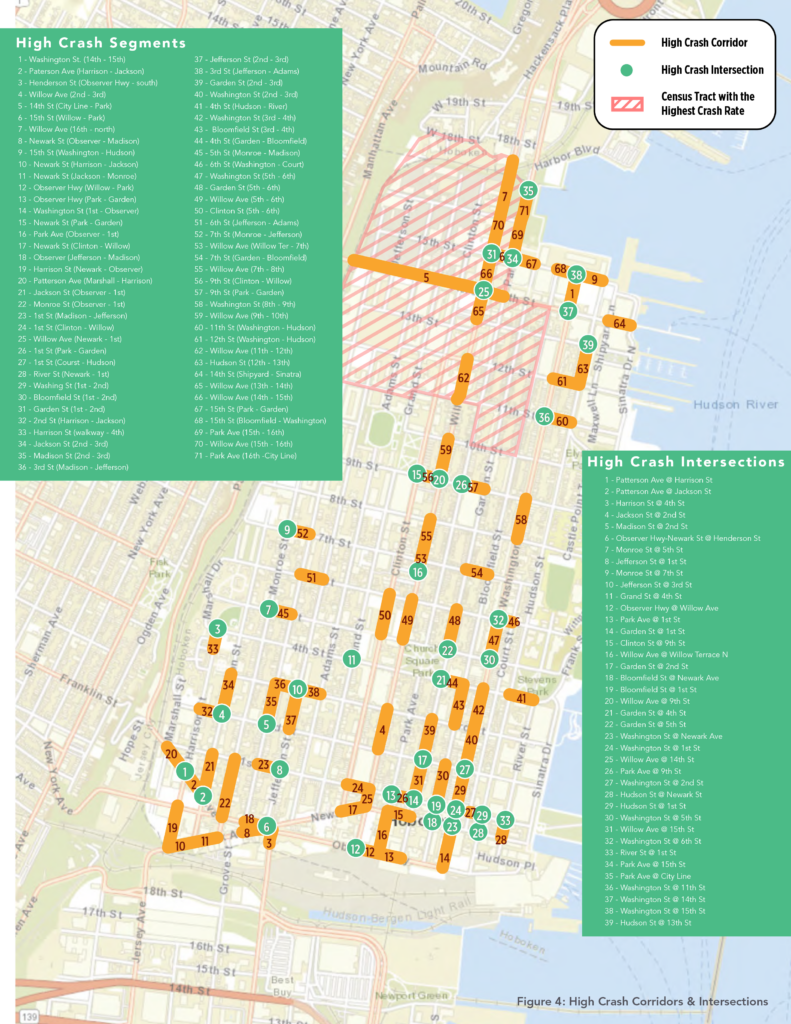 These streets are disproportionately in lower-income communities of color, and are also disproportionately owned by states. In fact, over half of traffic fatalities in urban areas occur on state-owned roads, meaning that cities and states must work together (sometimes with an assist by advocates) to stem this deadly crisis.
By starting with the simple step of analyzing where the most dangerous streets in a city are (and overlaying it with analysis that fatality numbers by themselves may miss, like access to destinations and racial equity metrics), practitioners and policymakers gain two valuable tools. First, a ready-made prioritization list of where to save the most lives and improve equitable outcomes and, second, data-based evidence that can be presented to decision-makers to outline the case for redirecting resources where they are most needed.
(2) Reset speed limits to be compatible with human life.
Speed is the primary factor determining whether someone will live or die in a traffic crash. Yet, most speed limits in the United States are set using an oversimplified and outdated method: tracking 100 drivers going as fast as they want (without traffic) and setting the speed limit at the 15th-fastest driver.
This deeply flawed approach rewards the fastest drivers with increasingly-high speed limits incompatible with safety for everyone else (including other drivers). And because we build roads to support speeds above the posted speed limit, there will always be a substantial number of drivers traveling above the already-too-high speed limit, escalating speeds further.
Modern approaches, like NACTO's peer-reviewed City Limits, offer a contextual, holistic approach to speed limit setting using multiple methods. City Limits provides a framework for holistically setting safe speed limits in urban areas, in contrast to common yet outdated approaches that result in unsafe streets. Practitioners can reset speed limits using either recommended default speed limits on many streets, or set corridor speed limits on dangerous high-priority streets through a safe speed study.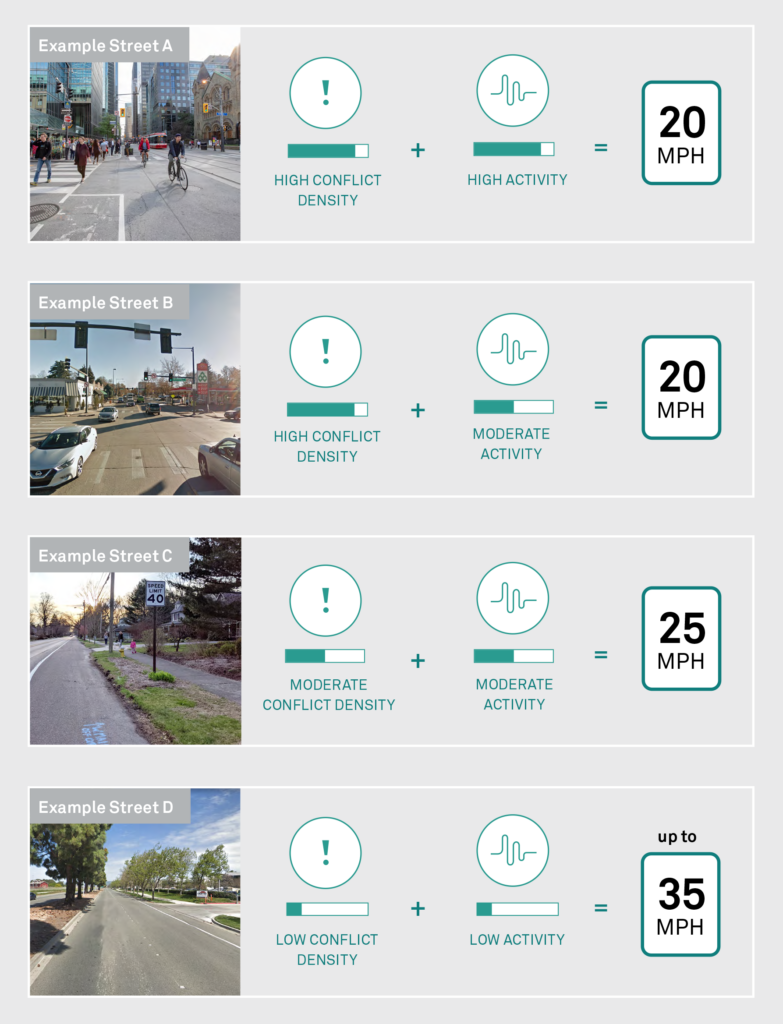 Safer speed limits, even in the absence of other interventions, can improve safety. However, safer speed limits open up an even more powerful tool: street design. In many places, options for how a street can be configured are limited by the posted speed limit of that street. Setting a safer speed limit is the first step to a safer street design.
(3) Use proven street designs that save lives and make places more vibrant.
As cities across the world have found, there is a robust, proven toolbox of design approaches that they can use to make streets safer. These include: narrowing traffic lanes and turn radii, adding curb extensions, safety islands, and high-visibility crosswalks, ensuring sidewalks and bike networks are robust, connected, and accessible. In most places, these safety enhancements produce almost immediate results—cities see significant drops in fatalities and injuries in the places where they have redesigned the street.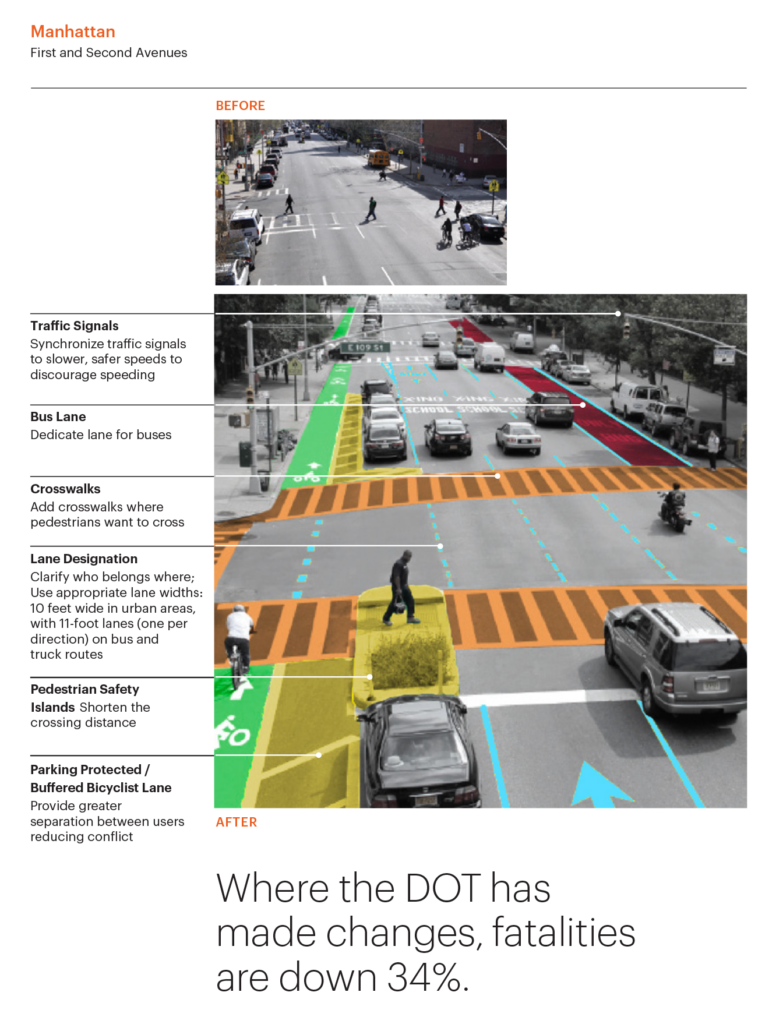 Another street design strategy that improves safety includes prioritizing transit—the safest travel mode—with dedicated space for buses, safe places to walk to the bus stop, and comfortable places to wait for the bus.
Design guides like the NACTO Urban Street Design Guide and the Ohio Department of Transportation's Multimodal Design Guide offer safety-focused alternatives to the outdated design guides that still use highway engineering principles for streets shared with all users.
(4) Document results, iterate, and share them out.
The country's streets will not be redesigned all at once. While the most dangerous streets should be prioritized, routine maintenance—repairing or repaving a street—provides an opportunity to evaluate and improve the design of the street under repair, stretching limited construction budgets.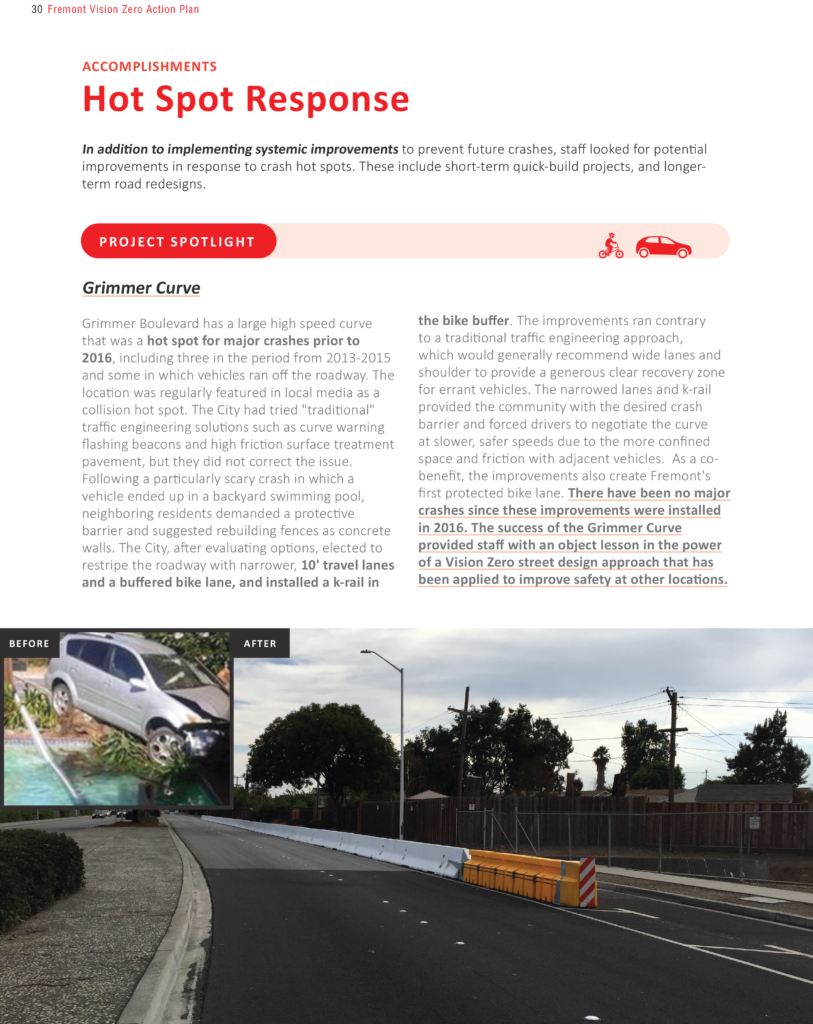 Documenting the conditions on a street, including before-and-after photos, traffic speeds, the number of people walking and biking on a street, transit ridership, crashes, severe injuries, and fatalities (especially when compared to citywide or statewide trends), can build the case to engineers, residents, and officials alike for design interventions that make streets calmer, safer, and more pleasant places to be.
These evaluations can also be used to iterate and improve on a street's designs. Streets are always evolving to some degree. Successful street redesigns often attract more people walking, biking, and taking transit. Revisiting street redesigns helps accommodate these new users, and make previously-inhospitable environments even safer and more vibrant.
---
Smart Growth America thanks NACTO for their contributions and support with Dangerous By Design 2022