One of the amendments to the House's transportation bill (INVEST Act) we are supporting would expand one of the federal government's biggest infrastructure financing tools to include more economic development near public transportation stations—increasing private investment in transit and helping multiply the impact of the INVEST Act's sizable increases in transit funding.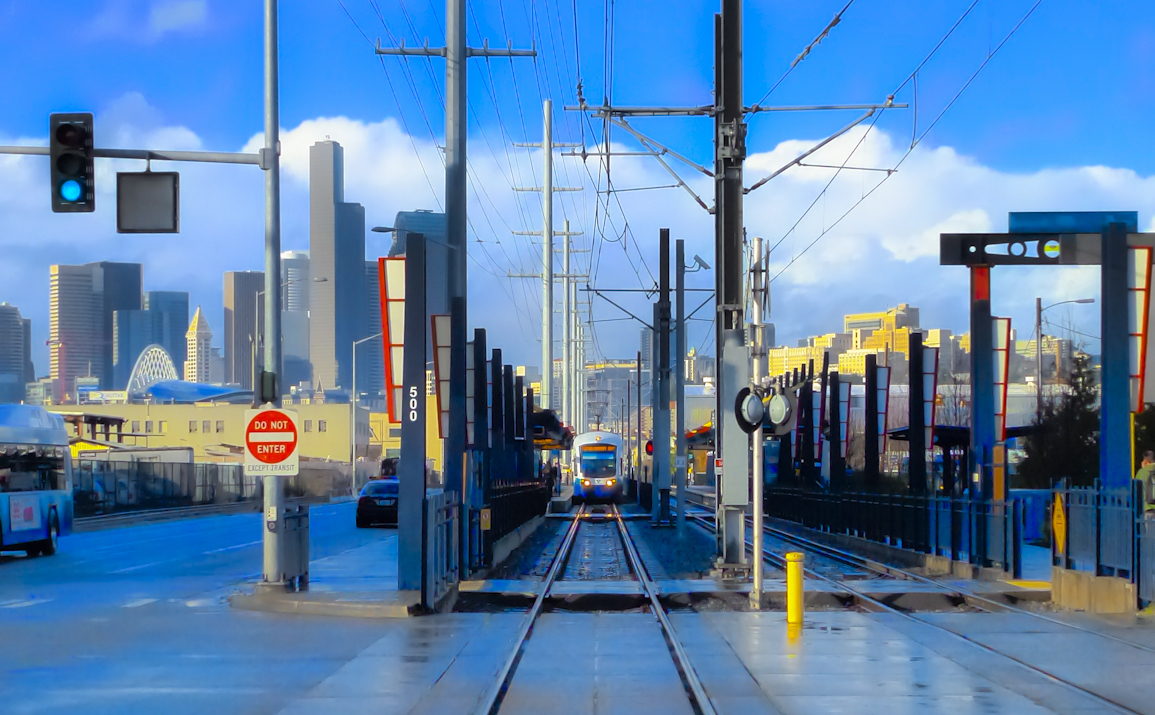 The House's transportation proposal (INVEST Act) already includes a goal of encouraging more transit-oriented development and promoting private sector investment. An amendment from Rep. Steve Cohen (D-TN) would support this goal by expanding TIFIA, a program used to finance infrastructure projects, to include residential and commercial development. (This provision was also included in the Senate's first reauthorization proposal last year. TIFIA stands for the Transportation Infrastructure Finance and Innovation Act)
Walkable communities near frequent, reliable transit service—also known as transit-oriented development (TOD)—creates benefits not only for the people who live and work there, but also for the whole community.  TOD boosts economic activity and local tax revenues.  
Rep. Cohen's amendment (Cohen #91) would build on this goal by making commercial and residential development that is part of a TOD project eligible for TIFIA financing while adding a 15 percent annual cap on these types of projects. Expanding TIFIA in this way will do more to stimulate economic development, increase private investment into public transportation and provide jobs and opportunity for millions of Americans.
This fix is needed because, to meet the booming demand for homes near transit, significant new development will be needed. But it can be tough to finance these complicated projects. Even in local communities where they recognize the economic benefits associated with new development around their transit stations, they may lack the technical or financial capacity to overcome these hurdles.
The irony is that the private sector is often ready and willing to partner with local governments, but they lack a mechanism to successfully do this. Rep. Cohen's amendment would help stand in the gap and address local communities' unique challenges associated with financing transit-oriented development, including the higher costs of developing affordable housing, commercial space, and mixed-use development in highly-populated areas—as well as the cost of rehabilitation or construction of TOD-related infrastructure. TIFIA is not free money—it's a financing program that gives low-cost loans that must be repaid. 
This amendment is a smart way for local communities, states and the federal government to benefit from supporting mixed-income, mixed-use development and new revenue streams for public transportation. This would help leverage private sector funding for public infrastructure and affordable housing while increasing transit ridership and reducing operating costs of transit service.
We urge the committee to adopt this amendment and approve the INVEST Act and move it to the full House.
Take action
For those of you that live in the district of a House transportation committee member, send a message to your rep and urge them to support the INVEST Act and to support these four amendments. If you're not sure if your rep is on the committee, just go on over to take action and the form will let you know.
TAKE ACTION