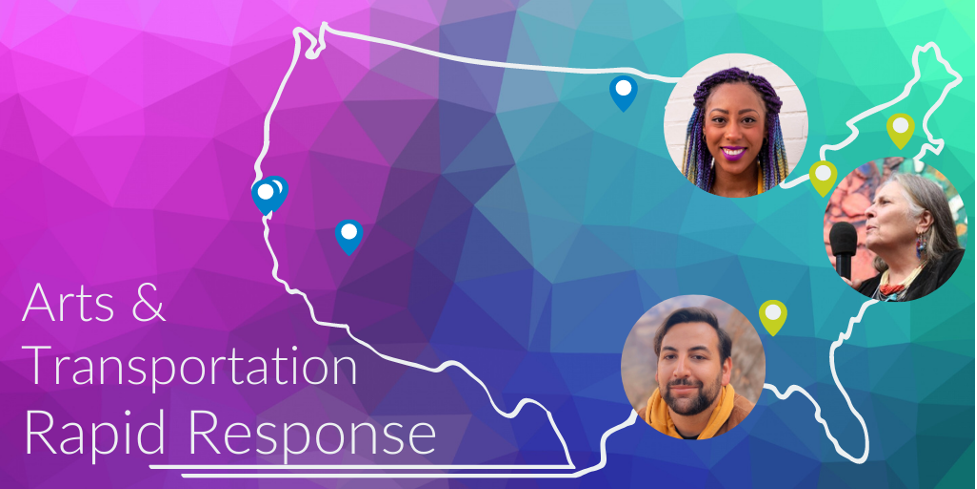 The Arts & Transportation Rapid Response is an initiative for transportation agencies looking to creatively and quickly address pandemic-related transportation challenges. Earlier this year, Smart Growth America in partnership with Forecast Public Art selected three artists to work in tandem with partner transit agencies to design and implement projects that address pandemic-related transit challenges and systemic inequities.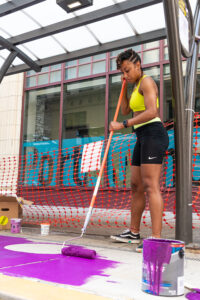 Join Smart Growth America and partner organization Forecast Public Art on August 17th at 4 p.m. ET as we conclude the second round of Arts & Transportation Rapid Response projects. Initially launched in the early days of the COVID-19 pandemic, the Arts & Transportation Rapid Response initiative partnered transit agencies with artists to develop creative solutions to pandemic-related transportation challenges. The second round saw artists develop new creative projects in Atlanta, Pittsburgh, and central Massachusetts' Quaboag Valley. Participating artists and transit agency staff will share the unique challenges they faced, how their projects addressed these challenges, and what they learned from this interdisciplinary experience.
The webinar will feature presentations from the following:
Atlanta artist Franco Bejarano and Katherine Dirga, Director of Artbound at the Metropolitan Atlanta Rapid Transit Authority (MARTA), will share their work with HOPE Atlanta to develop a project that thoughtfully addresses MARTA's unsheltered ridership during the pandemic.
Pittsburg artist Janel Young and Moira Egler, Transit-Oriented Communities Project Manager with the Port Authority of Allegheny County, will share how they developed an innovative piece that encourages residents to better use and "Respect the Space" at some of its crowded bus stops and rail stations.
Ware, MA artist Rochelle Shicoff and Jen Healey, Rural Transit Initiative Coordinator with Quaboag Valley Community Development Corporation will share their work to help promote a new fixed-route service to the community and communicate relevant safety messages to keep riders and drivers safe.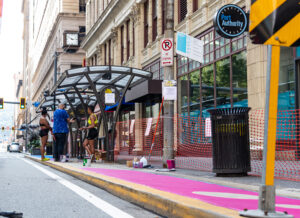 To learn more about the projects completed in the first round of the Arts & Transportation Rapid Response initiative, visit our project page.
This program was made possible with support from 3M and the Kresge Foundation.