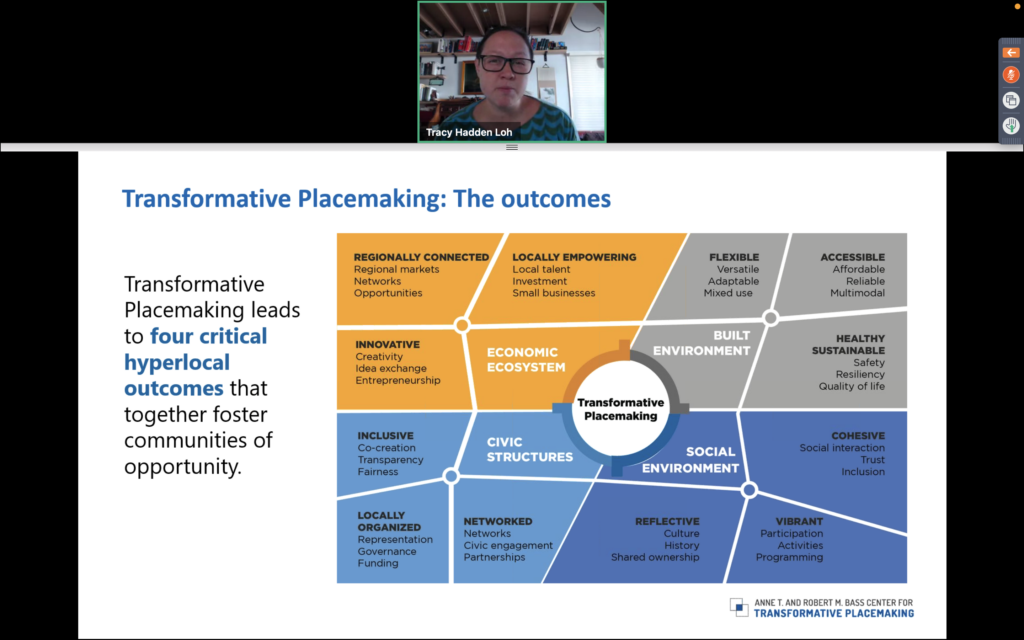 In the final session of Commonwealth Communities: Smart Growth Strategies for Our Emergent Future, expert speakers ranging from local municipal leaders to professional researchers discussed how to incorporate equity into zoning law.
The history of zoning in the U.S. is fraught with racism and disparate impacts on communities of color and low-income communities. We have created a system that regulates what land is used for, who occupies it, and who can or cannot have access to it. These foundational principles have historically excluded people of color and those of lower incomes from land of value, and disproportionately exposed them to environmental and physical hazards.
"We've created environments that are segregated, disjointed, and sprawling. They are lacking form and quality spaces, and we have come to value land based on uses, not on productivity."

Marques G. King, Managing Principal, Fabric[K] Design
Remedying this reality has proven difficult, as local zoning ordinances act as law, and laws can be stubborn and stuck in tradition. Practices like federal redlining, blockbusting, and exclusionary zoning have led to disparate impacts on communities of color that have spanned generations, as these groups have difficulty creating equity and building wealth.
Another challenge in zoning, taken in tandem with historical racial uses, is the fact that the housing and land uses that exist today are not meeting the needs of the current population. We have more demand for homes than ever, scarce amounts of communities of opportunity, and enormous amounts of obsolete inventory. The "typical" American family is becoming less and less common. We need to start thinking about building homes for a more diverse population of single people, single parents, and older couples.
A helpful way to frame the goals of zoning is to think of it as a tool for placemaking. This tool can aid in addressing the scale of investments in a certain place, the scope of opportunities that come from a place, and the integration of solutions to break down silos between key fields to advance solutions. Transformative placemaking leads to four hyperlocal outcomes that foster communities of opportunity: the economic system, the built environment, civic structures, and the social environment.
So, what could zoning reform for equity look like?
Zoning reform for equity places the focus of a parcel of land on form over use, considering how a building or development fits in with the surrounding neighborhood and how the community could use it. Reform also needs to focus less on parking and more on TOD around multi use spaces. Empowering local communities and utilizing federal dollars is key to ensuring that communities can use zoning to request what they want instead of what they don't want.
"The phrase, 'everyone can live in this neighborhood if they can afford it' is not true, and it has never been."

Tracy Hadden Loh, Fellow, Brookings Metro
To make sure that locals understand the zoning process and how it will affect them, tools like inclusionary zoning and form-based codes can be particularly helpful. Inclusionary zoning requires a portion of units be set aside as affordable. Along with financial analysis and government support, this can be a great way to create diverse, multi-use communities.
Form-based codes are an integrated tool that codes the outcome of a zoning process to provide certainty to property owners and to demystify the zoning process. Both of these tools are good at capturing added value that filters back into the community and allowing local participation in municipal processes.
Being the last of Commonwealth Communities, the five-part educational virtual series from LOCUS, this session was a great way to wrap up what has been an informative, engaging and productive series. The topics that were covered in this series included walkability, small business development, planning for transit and TOD, and equity in budgetary practices. The lessons learned from each of these sessions can be applied to the Commonwealth of Massachusetts and beyond. Be on the lookout for further resources and materials from these sessions.