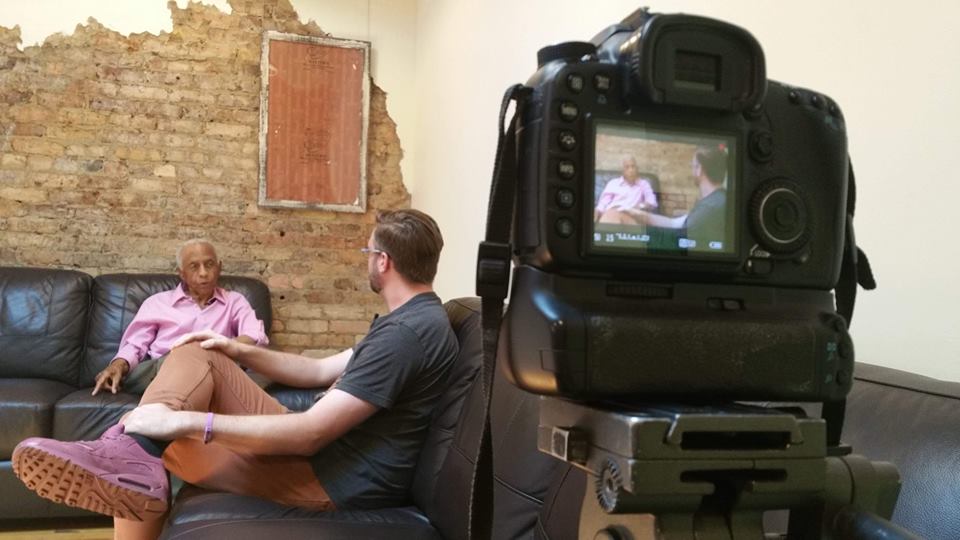 Dothan's Artist in Residence, Cosby Hayes, captures the stories of residents living along a dangerous high-traffic corridor. (Image: Wiregrass Museum of Art)
Hear from local leaders in three communities who are using the arts and creative practices to address pressing transportation challenges.
It's been about a year since our transportation program, Transportation for America, kicked off the Cultural Corridor Consortium (3C) to equip three cities to use arts and culture to tackle entrenched transportation challenges and come up with more creative solutions. On Monday, September 17, we'll feature project leaders from each of these three cities—Indianapolis, Los Angeles, and Dothan, AL—who will share stories about their creative placemaking work.
On the hour-long webinar, you'll have the opportunity to learn about the integral role that art, culture, and artists themselves have had in transforming typical community engagement processes and the design of streets in these communities. From hiring an artist-in-residence to lead community outreach for a highway corridor revitalization project in Dothan, AL to creating artistic interventions along Indianapolis's new bus rapid transit lines to boost ridership, the 3C participants have found a myriad of ways to use the arts to bolster transportation projects.
Join us on the webinar at 2:00 p.m. EST, on Monday, September 17 to hear from local leaders about their projects' successes, challenges, and next steps. It may even leave you inspired with ideas for how arts & culture can play a role in solving your own community's unique transportation-related challenges.