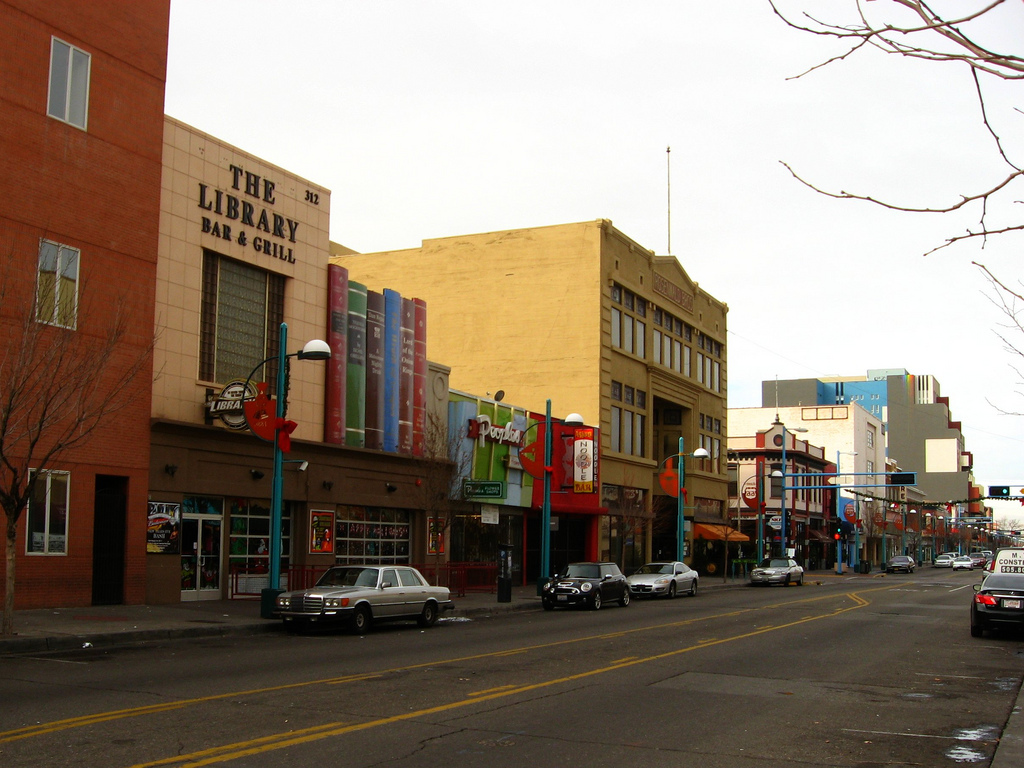 Photo Credit: Ken Lund via Flickr
LOCUS' next webinar, Transit-Oriented Development Opportunities in Albuquerque, will take place on Thursday, October 19th from 1:00-2:00 PM EDT.
We're excited to bring together developers and investors from across the country to discuss transit-oriented development opportunities along Albuquerque's historic main street, Central Avenue.
Recently, Albuquerque received its largest transit investment in city history. The resulting Bus Rapid Transit project along the former Route 66 has created remarkable opportunities for building mixed-use, mixed income development projects in different neighborhoods and diverse markets across the city. Learn about upcoming requests for proposal (RFP)s and joint development opportunities, Central Avenue's walkable urban districts, and the city's innovative development planning tools to aid developers.
Join LOCUS next Thursday to explore these topics and more. The webinar will feature a panel of speakers from Albuquerque's planning, transit, and development communities. Hear Brian Reilly from the Partnership for a Greater Central Avenue, ABQ Ride Director Bruce Rizzieri, and Compass Realty's David Blanc discuss what makes Albuquerque a desirable TOD investment opportunity and unveil numerous project sights.
Registration for the webinar is now open. We hope you'll be able to join us!
Want to learn about other great events? Get the latest LOCUS news by signing up for our newsletter.