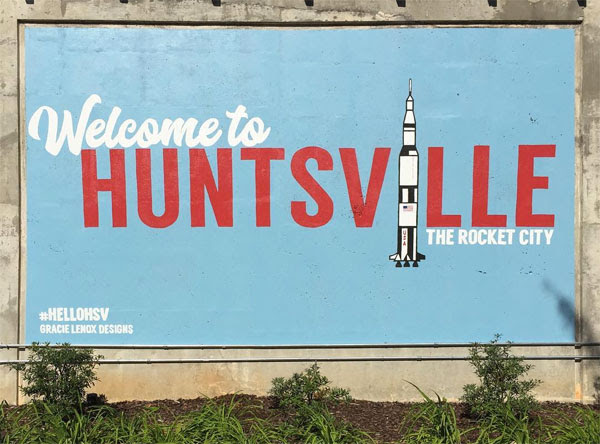 Of all the places I traveled to this year, Huntsville, AL might have impressed me the most.
It's not a big place, but it's thinking big picture. Home to NASA's Marshall Space Flight Center, city leaders are using forward-thinking policies to make streets safer for everyone, create vibrant neighborhoods, and keep housing affordable.
Huntsville is becoming a great place to live, work, and visit—and that's going to keep its economic engine running for years to come.
Huntsville is part of the growing national trend of building walkable downtowns and neighborhoods. These places are increasingly popular among homebuyers and employers, and they are fiscally good for the city's bottom line. But sometimes communities need help making it happen, and that's where we come in.
Smart Growth America worked with more than 50 communities in 2016, helping them grow in more inclusive, economically strong, and environmentally sound ways.
We can help more communities in 2017, but we need your help. Donate:
Huntsville is a fantastic example of smart growth in action. Lowe Mill, a historic factory building that has been redeveloped into studios for over 200 artists and makers, is just one of the amazing things I saw while I was there.
Communities across the country want to use strategies like this. Smart Growth America is there to help make it a reality.
Help more communities use a smart growth approach in 2017: donate today.
Thank you,
Emiko Atherton,
Director, National Complete Streets Coalition
Smart Growth America