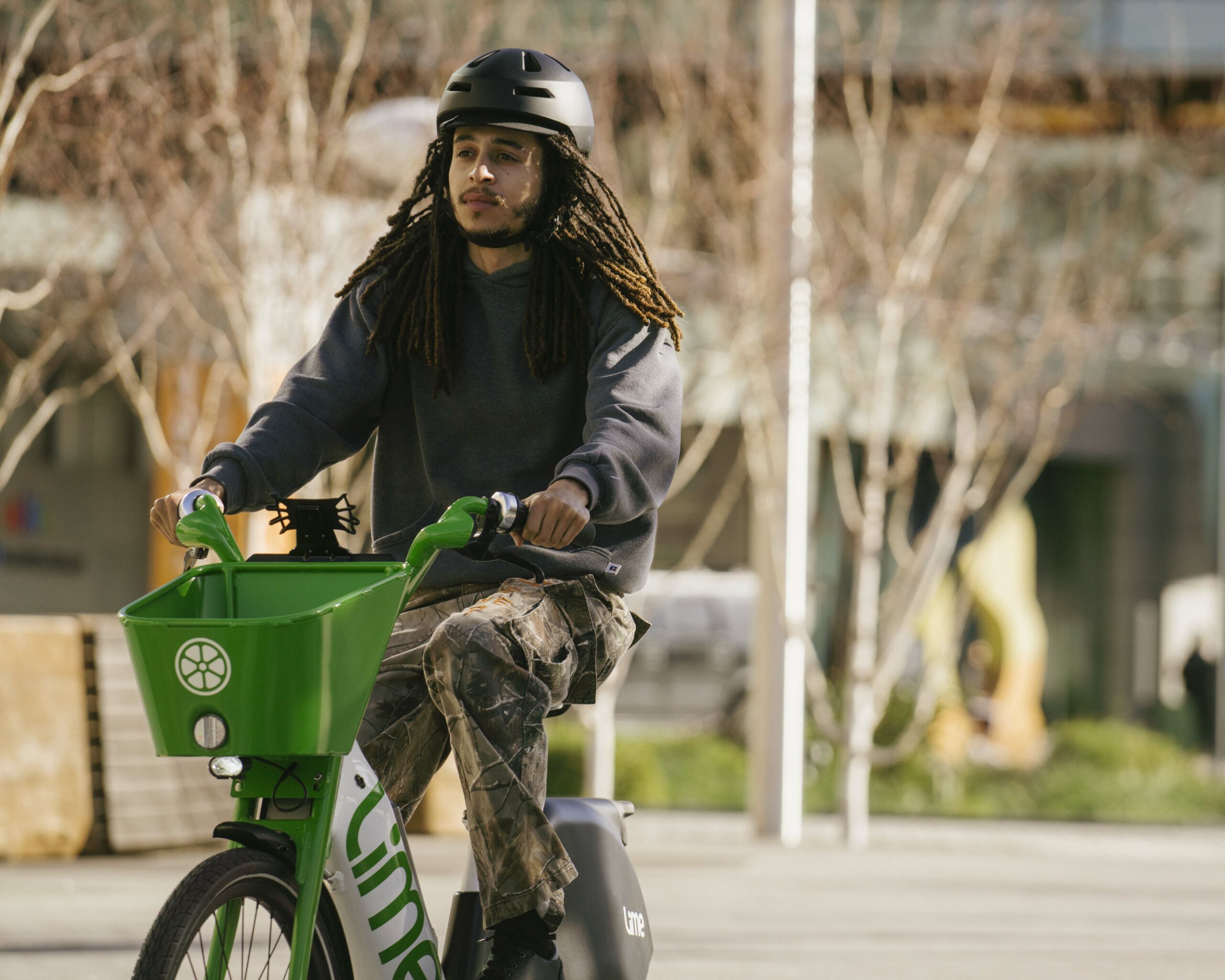 The National Complete Streets Coalition is just that—a coalition—and its success is made possible by many partner organizations, which now includes Lime. We spoke with Jonathan Perri, Director of Advocacy, to learn more about Lime's work and what drives their commitment to Complete Streets.
The National Complete Streets Coalition, which launched this movement in 2004, promotes the development and implementation of Complete Streets policies and professional practices. Our team spoke with Lime to learn more about their work and why they are joining the National Complete Streets Coalition. Read on to hear from Jonathan Perri, Director of Advocacy.
Tell us about Lime and your mission: 
Lime is now the world's leading shared micromobility provider, with electric bikes, scooters, and now mopeds, operating in more than 160 cities across 30 countries. To date, more than 200 million trips have been taken globally on our vehicles. We work closely with local stakeholders to address evolving transportation needs and provide communities with sustainable alternatives to car ownership and the use of cars for short trips.
Our mission is to build a future for urban transportation that is shared, affordable and carbon-free, resulting in healthier, cleaner and more equitable cities. We believe in People First Cities, places designed and powered by the people — not cars.
What kinds of projects has Lime been working on lately?
There's always so much going on at Lime! Some of the most important projects to me are our new sustainability commitments, the growth of our Lime Access program, and our new People First Cities advocacy campaign.
Sustainability has always been core to our mission. Lime was the first micromobility provider to use renewable energy to power our e-scooters and e-bikes and we're now 100% renewable powered in all our warehouses and offices as well. We recently launched Ride Green, a new sustainability initiative in partnership with WWF (World Wildlife Fund) to advocate for more sustainable cities and do our part through commitments like becoming carbon negative by 2025 across our company and supply chain and net-zero by 2030, in line with the targets set by the Paris Climate Accords. By 2025 we also aim to prevent over 100 million car trips each year, equal to the carbon that 65,000 acres of forest can sequester annually.
I manage our Lime Access program which addresses transportation inequity by providing free or discounted trips to riders enrolled in many forms of local, state, or federal public assistance programs including SNAP, Medicare, or a reduced public transit fare program. Nearly 1% of our monthly trips in the United States are now taken by Lime Access users!
Our newest initiative is our People First Cities campaign, which provides our riders an easy way to advocate for new infrastructure investments, like the Complete Streets Act in the United States Congress. The campaign also leverages our ridership data showing gains in active mobility on new bike lanes to give cities additional validation for sustaining or growing these investments.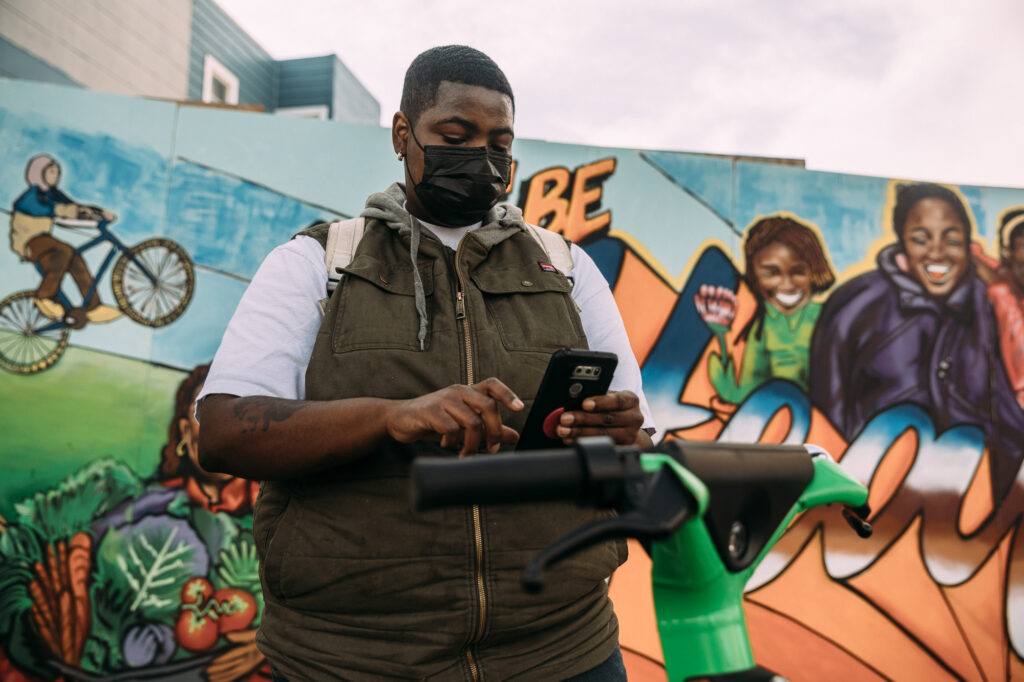 Tell us more about People First Cities
People First Cities is a global advocacy campaign to support and increase investments in protected bike lanes, sidewalks and green spaces in the wake of the COVID-19 pandemic. We're using our platform to educate riders about the importance of rethinking our cities to make them safer for people to walk, bike and ride scooters, and why these changes will make our cities healthier and more sustainable.
We're also analyzing Lime ridership data on new bike lanes and slow streets. We've done some of this analysis already. Last year we analyzed new bike infrastructure installed during COVID in London, Berlin, and Paris, and identified a 111% increase from Lime riders alone on those streets. In San Francisco we also found that Lime ridership increased 28% on the city's newly created "Slow Streets" from November 2019 to November 2020.
Why is Lime joining the National Complete Streets Coalition?
Ultimately, we know that with safer places to ride, we can expand the share of trips in cities taken by cleaner, car-free alternatives. Studies show that with investments in complete streets, including fully-protected bike lanes, more people ride bikes and streets become safer for all users, pedestrians and drivers as well. If we're going to achieve our mission of changing the future of mobility for good, safe places to travel by bike or scooter will be fundamental.
We're thrilled to be part of the National Complete Streets Coalition because we see an opportunity to learn from Smart Growth America and other leaders in the complete streets movement and then use our platform to educate and mobilize our riders to support local improvements, like new protected bike lanes, in their cities. As our ridership continues to grow in more cities, our partnership with the National Complete Streets Coalition will allow us to have a bigger impact on creating safer streets and expanding equitable access to sustainable transportation options.
---
You can learn more about the National Complete Streets Coalition here.