On Tuesday a group of more than 30 elected local leaders from across the country carried a clear and unified message up to Capitol Hill on behalf of the First & Main coalition of nearly 100 local elected officials from small and mid-sized towns and cities. Their message? "We need reliable federal partners to support our homegrown efforts to rebuild our downtowns, restore our economies, and improve opportunity for everyone."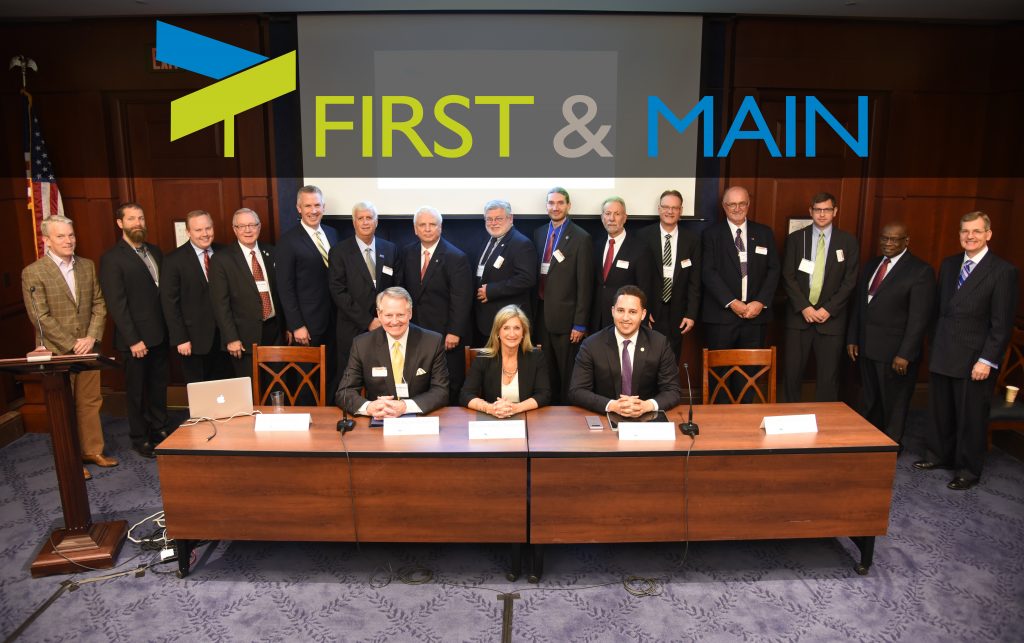 Whether in a rural area, a tribal community, or a smaller city, First & Main is the anchor of it all. Promoting the vitality of these places is key to America's prosperity, and communities are counting on a reliable federal partner for resources to support their homegrown, local efforts. But what if these resources were gutted or drastically reduced?
For the last few months, this growing group of local leaders—under the banner of First & Main—have been developing and rallying around this Blueprint for Prosperity to let Congress and the White House know what they need to help their cities succeed.  On Tuesday, their efforts culminated in a briefing for a dozen congressional offices, and meetings with more than 30 separate members of Congress and their staff, federal agencies, and key White House officials to help them understand how the federal government can continue supporting local prosperity.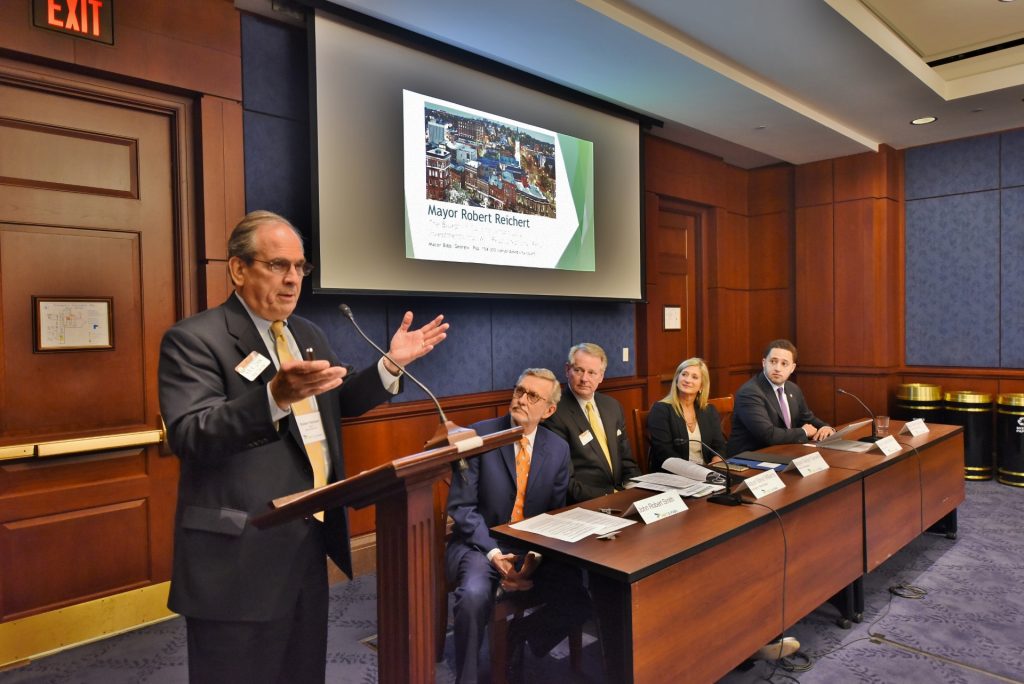 Mayors Steve Williams from Huntingon, WV; Robyn Tannehill from Oxford, MS; Svante Myrick from Ithaca, NY; and Robert Reichart from Macob-Bibb, GA walked through the details in the Blueprint.
But more importantly, these four mayors shared powerful stories of how their cities have found prosperity by focusing on downtown development and an alchemy of their own dollars, grit, and perseverance—paired with resources from a range of vital federal programs.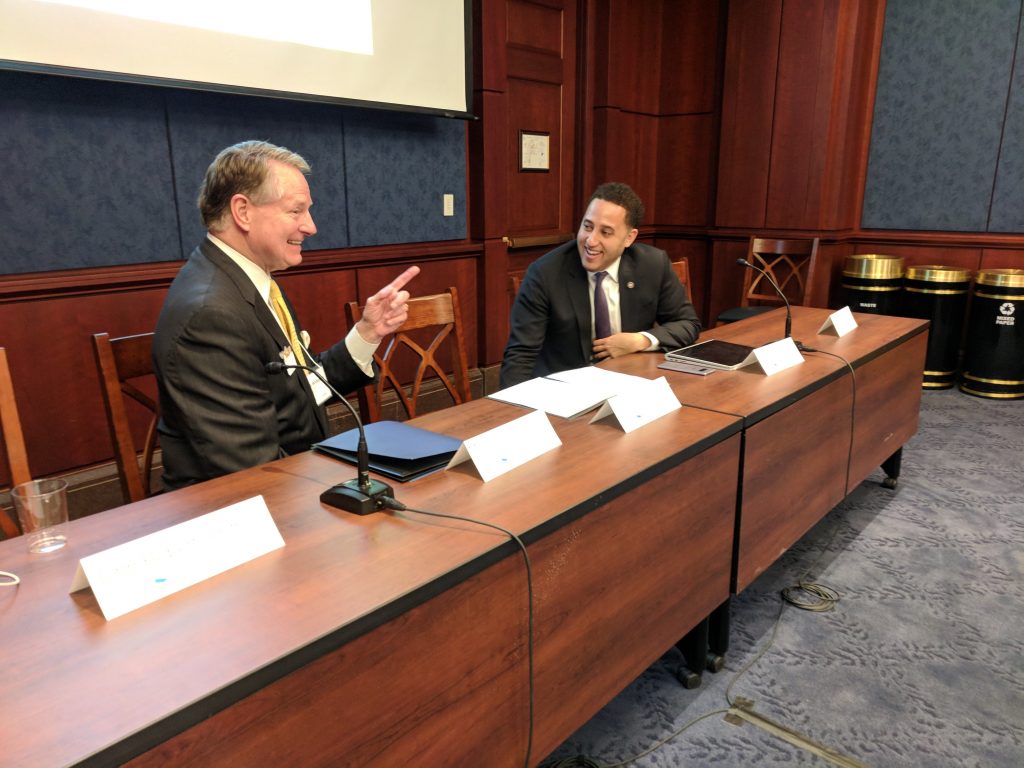 Ithaca is one of the few growing cities in upstate New York. They're certainly buoyed by a strong college presence, but according to Mayor Svante Myrick, Ithaca's success has also been due to the strong signal they've sent to the private sector by investing local dollars—paired with federal resources—in their downtown core. And as a result, downtown is growing and prospering, which benefits the entire city and even all of Tompkins County.
Excited to have @RobynTannehill sharing how Oxford MS is fighting to preserve its character while growing and prospering. Their downtown is their most prized and valuable asset. #FirstandMain pic.twitter.com/fRRYNZdGHi

— Smart Growth America (@SmartGrowthUSA) April 24, 2018
"We need and quite frankly expect the federal government to be there to support our efforts."

— Smart Growth America (@SmartGrowthUSA) April 24, 2018
To Mayor Tannehill's point, many of these programs were slated for elimination or cuts by President Trump's first two budget requests. This was the existential question of First & Main: Does this pro-small town administration understand what these actual small town leaders need to prosper?
Fortunately, Congress' recent budget deal spared nearly all of these programs from cuts. But senators and representatives from both parties are moved to save funding for vital programs like TIGER (recently rebranded as BUILD), Economic Development Agency grants, historic preservation tax credits, or Community Development Block Grants because they regularly hear from their constituents, and local elected leaders represent those voices directly.
So after the morning briefing, these 30+ elected leaders spent the better part of a full day carrying this message into those offices through meetings with representatives and their staffs, as well as meetings with the White House and USDOT.
#FirstandMain mayors from LA and FL meeting with @RepAbraham to thank him for defending federal programs that small and midsized communities rely upon. Great day of carrying the https://t.co/3p1Y1Hu2vu message to Capitol Hill. pic.twitter.com/deqrXVsFdM

— Smart Growth America (@SmartGrowthUSA) April 24, 2018
We need reliable federal partners, like @SenatorCollins, to help us make strategic investments that get results. #firstandmain #brownfieldcleanups #economicdevelopment #smartgrowth #bipartisanaction pic.twitter.com/p40TwUYGhu

— Samantha Paradis (@MayorParadis) April 24, 2018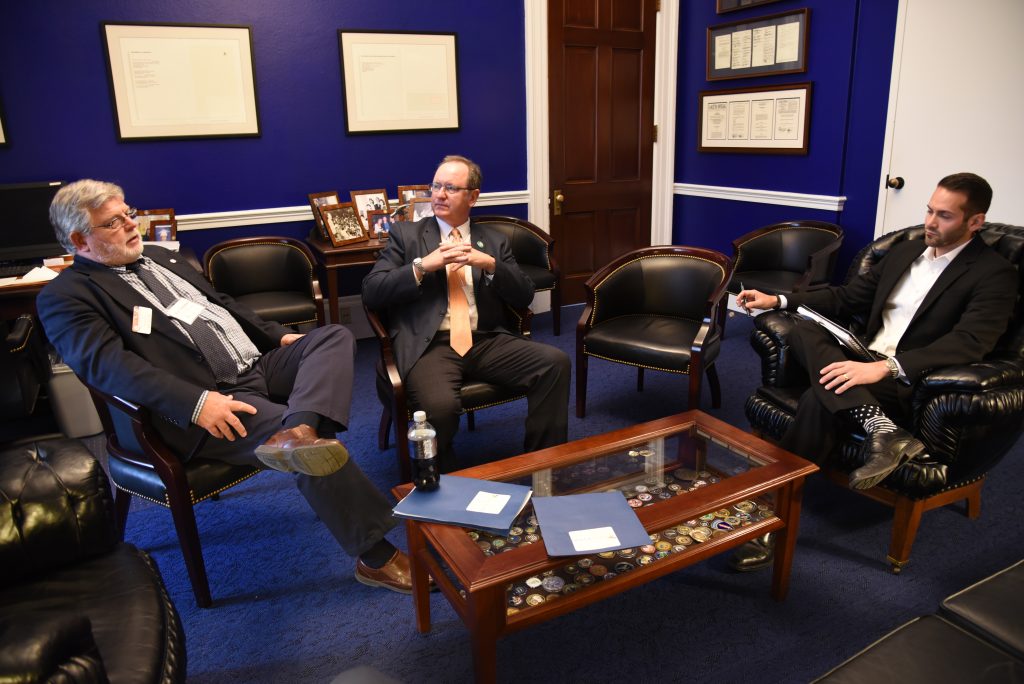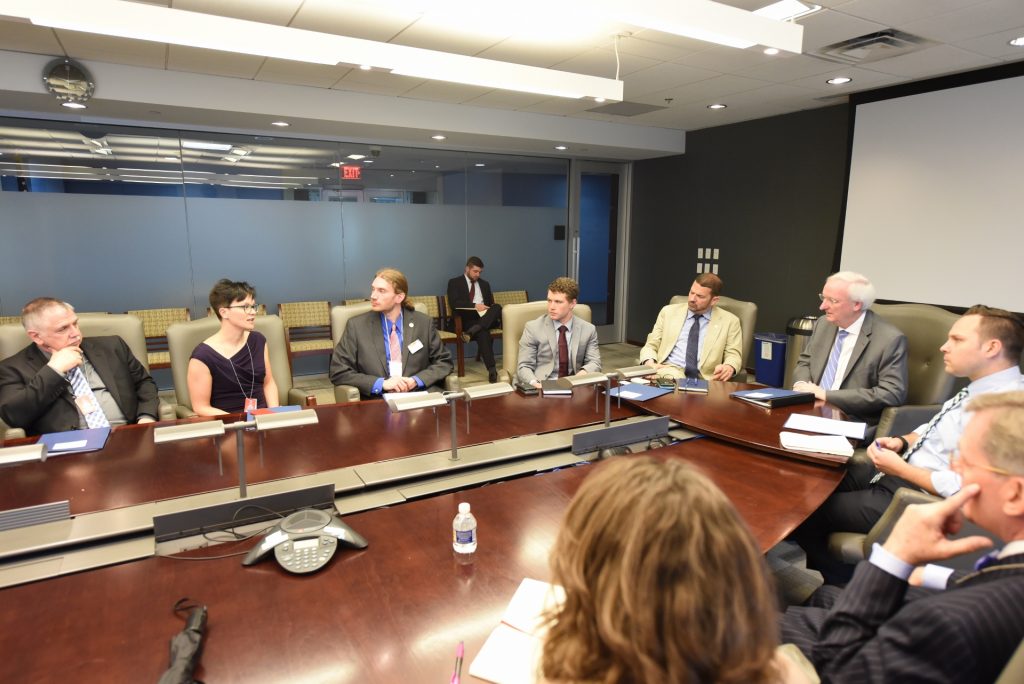 It was encouraging to see some of the media coverage from these leaders' hometown papers this morning:
Mayor Williams Joins First and Main Coalition in Washington, D.C. to Demonstrate Value of Federal Partnerships (Huntington News)
Local Leaders Visit D.C. to Oppose Possible Spending Clawbacks, Cuts (Route Fifty)
Local leaders headed to D.C. for one day mission (WABI – Maine)
Local mayors meet with lawmakers on Capitol Hill (WTRF – West Virginia)
Now it's time to build on the momentum of yesterday's success.
100 elected leaders is a great start, but First & Main needs to grow to include hundreds more local officials from rural areas, small towns and mid-sized cities in all 50 states. If you're an elected official from these places, join up today! http://firstandmain.org/join
Do you live in a small or mid-sized town or city? Encourage your local elected officials to join today by sharing the http://firstandmain.org/ website with them today and tell them to sign up!