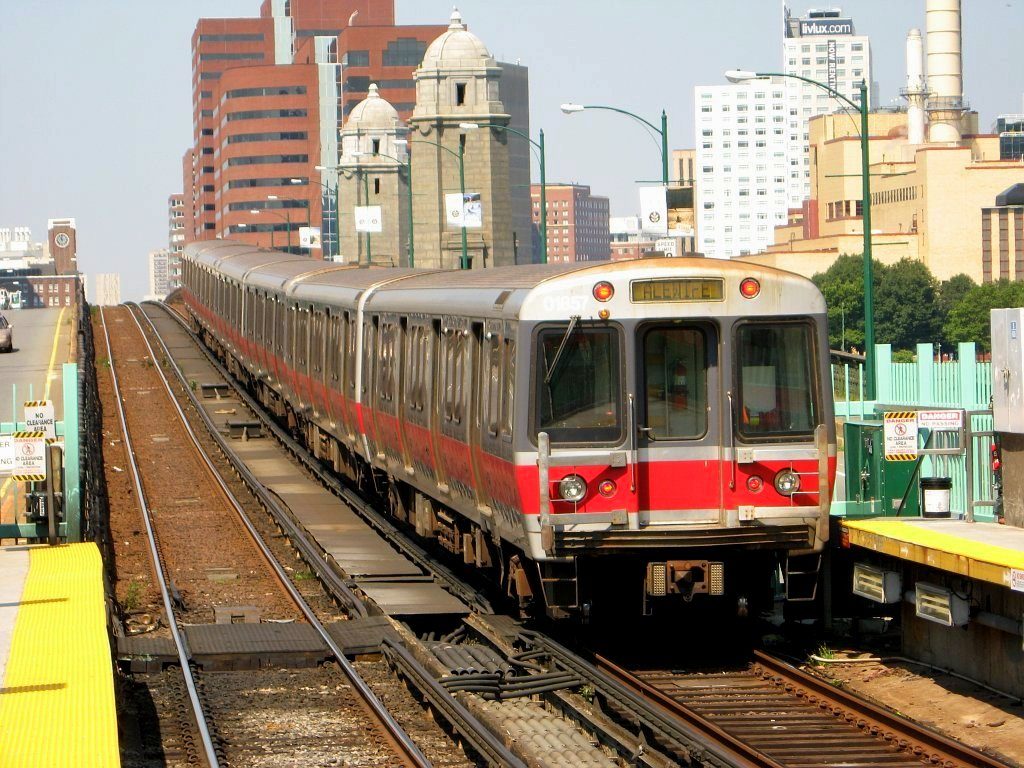 Image: Adam E. Moreira
Transportation has been front and center in Massachusetts politics this summer. Between derailments on the Red and Green Lines and subsequent delays, to the release of a long-awaiting congestion study by MassDOT, the heat is on the Baker administration in the Bay State to act swiftly in a moment that top officials describe as a "tipping point." And as the congestion report points out, the state's transportation woes are inextricably linked to its land-use patterns:
When people live farther apart from each other and from the places that they need and want to go, they have to cover more ground to complete these trips. In this way, low-density development patterns and land use policies that separate places based on use types are a leading contributor to congestion. 
It is impossible to solve our transportation crisis without reforming land use, and none of these reforms will matter much unless we are also able to reduce greenhouse gas emissions. This is especially true for Massachusetts, with miles of coastline and a capital city built on landfill, the state is particularly vulnerable to sea-level rise. The transportation sector is the largest source of GHG emissions in the U.S. Cracking that nut will take changing not only the source of energy that powers our vehicles but reducing the distances between the places that we live, work, play, and shop. Alex Baca, writing for Slate about the omission of land use reform from the Green New Deal, said: 
But the good news is that if we do account for land use, we will get much closer to a safe, sustainable, and resilient future. And even though widespread adoption of EVs is still decades away, reforms to our built environment can begin right now. In short, we can fix this. We build more than 1 million new homes a year—we just need to put them in the right places.
We couldn't agree more, and that is why we are supporting the Governor's continued leadership on the Transportation and Climate Initiative (TCI). While a policy framework is still being worked out, the plan is for a cap-and-invest program between 12 states and the District of Columbia, including Massachusetts, to reduce greenhouse gas emissions from cars and trucks and to reinvest a portion of the revenue into transit. Such a program would help to reverse decades of transportation and housing policy that has subsidized automobile use and sprawl.  
As developers and planners, we applaud all efforts to:
Develop state and local land-use strategies that encourage increased commercial and residential housing density and encourage transit-friendly design.

Improve the performance of existing highway, transit, and other transportation modes while enhancing neighborhoods and urban centers.

Promote mixed-use development that supports viable alternatives to driving.
Our organization is pleased to join the growing list of supporters of the TCI and we look forward to working with you to ensure that any strategic imperatives that arise from this regional collaboration will benefit the Commonwealth's communities and citizens for generations to come.
Read the full LOCUS Letter here. Sign on to show your support with the form below!

To learn more watch this video explainer from TCI:

From TCI's website: The Transportation and Climate Initiative is a regional collaboration of 12 Northeast and Mid-Atlantic states and the District of Columbia that seeks to improve transportation, develop the clean energy economy, and reduce carbon emissions from the transportation sector. The participating states are: Connecticut, Delaware, Maine, Maryland, Massachusetts, New Hampshire, New Jersey, New York, Pennsylvania, Rhode Island, Vermont, and Virginia.
The TCI is directed by state and district agencies located within the 13 TCI jurisdictions. Each agency is free to determine whether and how they will participate in individual projects and working groups. The initiative is facilitated by the Georgetown Climate Center with support from its funders, including the Barr Foundation, Energy Foundation, Hewlett Foundation,  John D. and Catherine T. MacArthur Foundation, John Merck Fund, New York Community Trust, Town Creek Foundation, and our core funder, Rockefeller Brothers Fund.