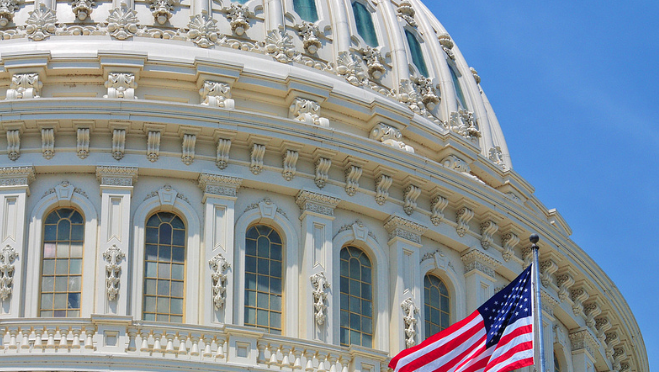 The Senate passed its tax reform bill shortly before 2 a.m. ET on Saturday, December 2nd. The vote was 51-49, mostly along party lines. Sen. Bob Corker of Tennessee was the only dissenting Republican, citing concerns over growing the deficit. Read our analysis of the final House and Senate legislation here.
As Congress moves to reconcile the House and Senate bills to produce a final version of the Tax Cuts and Jobs Act, our top priority is to protect community development and affordable housing tax incentives. We are reaching out to the conference committee and its Conferees to ask them to:
Protect Low Income Housing Tax Credits (LIHTC)
Retain tax-exempt private activity bonds (PABs), including multifamily bonds, as in the Senate bill
Retain 20% Historic Tax Credits and restore 10% for non-historic buildings
Preserve New Markets Tax Credits, as in the Senate bill
Congressional leaders are eager to make history with their tax overhaul. If your Senator or district representative has been appointed to the conference committee, we ask that you join us in urging them to maintain critical incentives for private sector investment in community development and affordable housing programs for generations to come.
You can use this link to write to the House and Senate tax reform Conferees today. 
The Senate Conferees are:
Conference Chair: Orrin Hatch (R-UT)
Sen. Mike Enzi (R-WY)
Sen. Lisa Murkowski (R-AK)
Sen. John Cornyn (R-TX)
Sen. John Thune (R-SD)
Sen. Rob Portman (R-OH)
Sen. Tim Scott (R-SC)
Sen. Pat Toomey (R-PA)
Sen. Ron Wyden (D-OR)
Sen. Bernie Sanders (I-VT)
Sen. Patty Murray (D-WA)
Sen. Maria Cantwll (D-WA)
Sen. Debbie Stabenow (D-MI)
Sen. Bob Menendez (D-NJ)
Sen. Tom Carper (D-DE)
The House Conferees are:
Conference Chair: Kevin Brady (R-TX-8)
Rep. Devin Nunes (R-CA-22)
Rep. Peter Roskam (R-IL-6)
Rep. Diane Black (R-TN-6)
Rep. Kristi Noem (R-SD-at large)
Rep. Rob Bishop (R-UT-1)
Rep. Don Young (R-AK-at large)
Rep. Greg Walden (R-OR-2)
Rep. John Shimkus (R-IL-15)
Rep. Richard Neal (D-MA-1)
Rep. Sander Levin (D-MI-9)
Rep. Lloyd Doggett (D-TX-35)
Rep. Raúl Grijalva (D-AZ-3)
Rep. Kathy Castor (D-FL-14)
The committee will draft and approve a conference report to be voted on by Congressional lawmakers and, if approved, signed into law by President Trump before the end of the year.
Help protect the future of America's cities and towns. Send a message today.