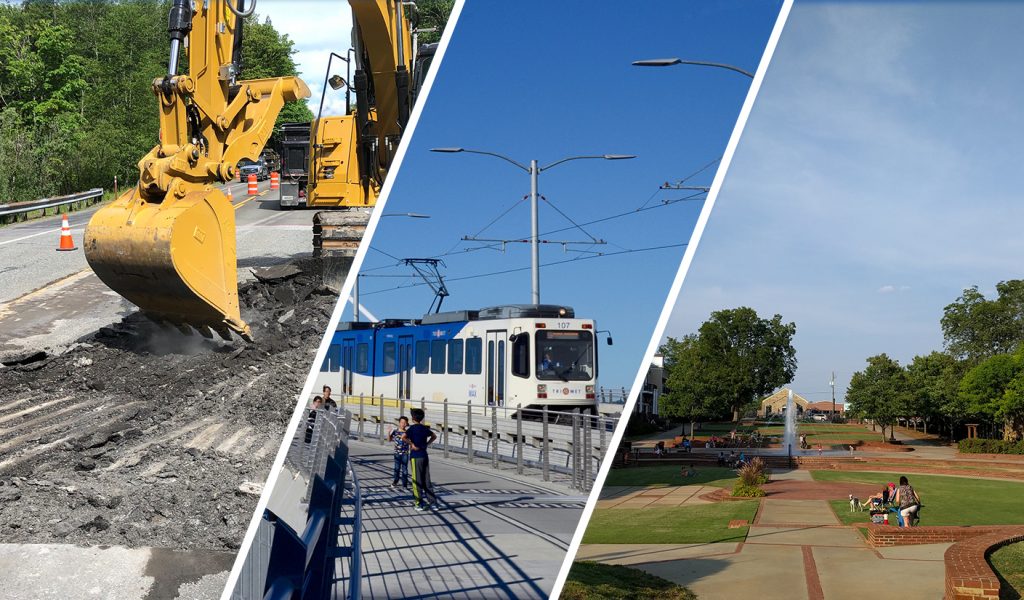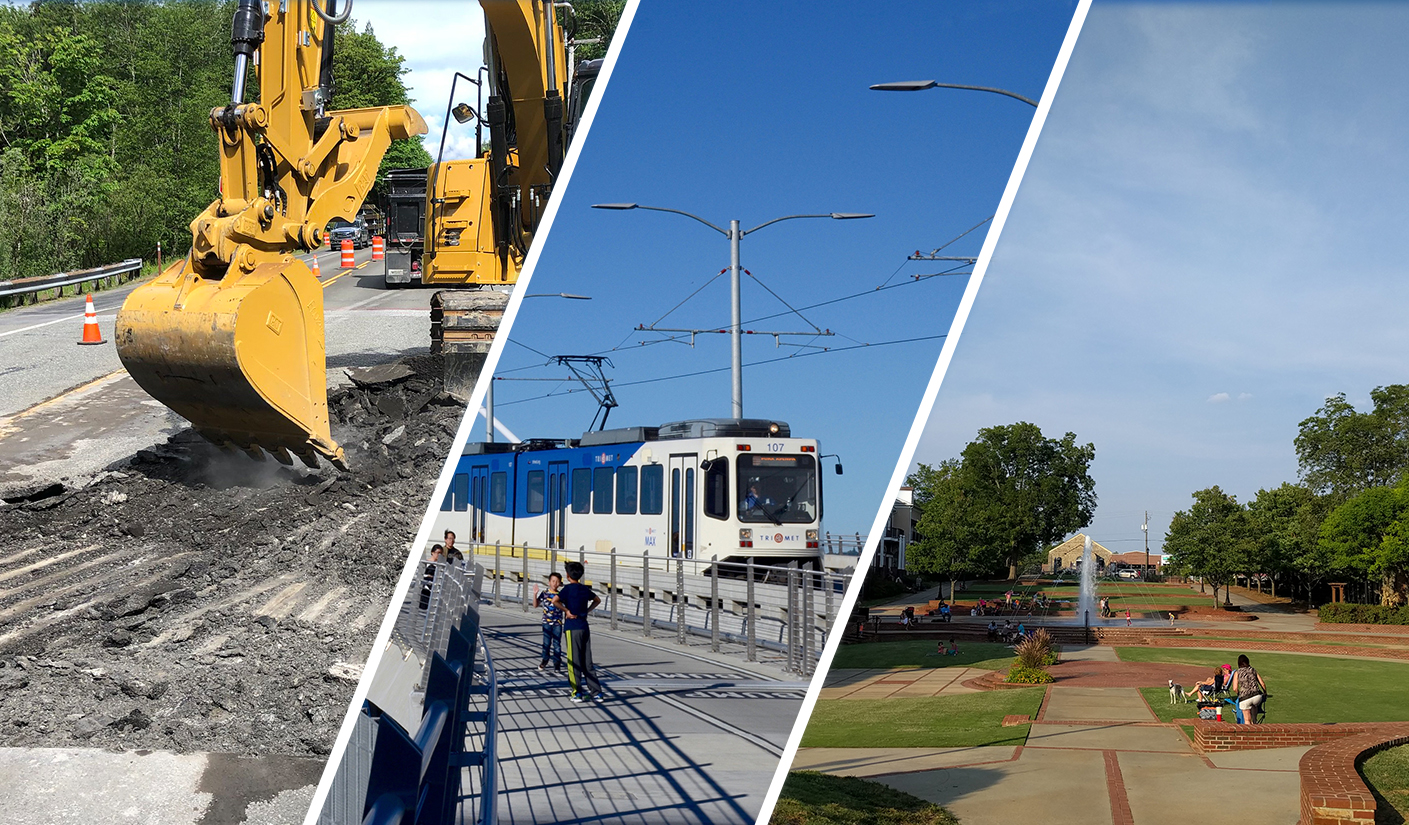 The President's infrastructure plan proposes major investments in affordable housing, smart growth, and affordable transportation that better connects us—with an overall goal of addressing climate change and eliminating racial and economic disparities. But similar to what our Transportation for America program wrote last week, "how we target the funding matters as much as how much we spend."
There are three animating principles behind the American Jobs Plan that are worth noting. First, it views infrastructure through a holistic lens that goes beyond bricks, mortar, roads, bridges, and transit systems. It takes the kind of broad, unified approach to transportation, climate, water, land use, and community development that is fundamental to sustaining healthy, prosperous, and resilient communities—an approach that SGA has long encouraged.
Second, it anchors climate change as one of the core purposes for making these investments. "When it comes to climate change, like great projects of the past, the President's plan will unify and mobilize the country to meet the great challenges of our time." This is the level of ambition and focus that's needed to address a challenge so monumental. All infrastructure programs should eventually be evaluated with that sort of yardstick: do the investments typically made in program X move the needle on reducing emissions and improving resiliency long term? If not, then it's a program worth reconsidering or drastically reforming.
Lastly, it makes equity and addressing "long-standing and persistent racial injustice" stated aims of the plan. The reality is that many past and current federal infrastructure programs had a hand in building or furthering inequities—whether the construction of divisive highways or housing programs that advantage certain people over others—and should be harnessed to eliminate those inequities wherever possible.
But Congress has the final word and the details are going to matter.
Housing, land use, and smart growth
Our country was facing a crisis of affordable housing even before the COVID-19 pandemic poured gasoline on the fire by eliminating jobs, tamping down incomes overall, and putting the most at-risk people in unstable housing in positions where they can't pay their rent. (Just one reason why extending the current moratorium on evictions is so vital.)
When it comes to the provisions for land use, housing and development in the President's infrastructure plan, one of its key principles focuses on one of the most vital tools we have to control housing affordability that has also been used for years to divide and exclude certain people: zoning.
Eliminate exclusionary zoning and harmful land use policies. For decades, exclusionary zoning laws – like minimum lot sizes, mandatory parking requirements, and prohibitions on multifamily housing – have inflated housing and construction costs and locked families out of areas with more opportunities. President Biden is calling on Congress to enact an innovative, new competitive grant program that awards flexible and attractive funding to jurisdictions that take concrete steps to eliminate such needless barriers to producing affordable housing.
"If crafted thoughtfully, zoning reform can address ingrained inequities, especially when paired with other equity-driven initiatives for developing/preserving affordable housing, preventing displacement, and supporting small businesses," as we wrote in 2019 about using zoning to improve equity.
Finding ways to tackle zoning reform is a smart first step toward producing more housing that more people can afford in locations with lower transportation costs. While people think of zoning as an exclusively local issue, much of today's current zoning has its roots in federal standards dating all the way back to the Hoover administration. There is much that the federal government can do even through only an incentive-based approach—as the plan proposes—to encourage local communities to update their zoning codes to allow more housing in the places where it is needed the most, among meeting other goals.
Some other highlights:
$213 billion focused on producing or preserving two million affordable homes with a focus on climate resiliency and lowering emissions.
Using existing and new tax credits, formula funding, grants, and project-based rental assistance to "produce, preserve, and retrofit more than a million affordable, resilient, accessible, energy efficient, and electrified housing units," with a focus on badly needed rental housing (including multi-family) which has continued to be in extremely high demand during the pandemic. These proposed tax credits emulate the approach used in the REHAB Act, and we applaud their inclusion in the plan. (Tell your Member of Congress to support the REHAB Act.)
Build and rehabilitate more than 500,000 homes for low- and middle-income homebuyers by passing the Neighborhood Homes Investment Act (NHIA) and offering $20 billion in credits over the next five years.
Invest $40 billion in America's public housing system to modernize it, lower emissions, and provide more places to live for people that urgently need a lifeline.
Pour $5 billion into remediating, restoring, and redeveloping contaminated properties, transforming them into vital sources of jobs and opportunities. (To learn more about these contaminated properties and the effort to restore them to productive community assets,, join our National Brownfields Coalition.)
Focus on building up American's main streets by increasing the Economic Development Agency's Public Works program.
Transportation
With an infrastructure proposal that's heavy on transportation, our Transportation for America program honed in on four specific points worth expanding upon which illustrates the plan's overall pattern of exciting provisions worth celebrating while acknowledging that implementation could quickly go sideways without more clear intentions. The proposal contains:
More money for public transit and passenger rail combined than highways.
Sets up road and bridge repair as a stated priority but doesn't mention policy changes necessary to ensure that states do so
Proposes $20 billion for "safety" but absent any changes in the upcoming reauthorization to core programs that prioritize speed ahead of safety, these safety gains will be overwhelmed by the status quo.
Proposes $20 billion for repairing the damage caused by urban highways (something we proposed back in 2020) though it lacks a clear and essential focus on preserving housing affordability.
Repairing the damage wrought by urban highways has been something of a focus for us across our organization over the last six months:
Day three of our Equity Summit back in January focused on this point extensively, including a presentation unpacking our 2020 proposal which is extremely similar to the President's proposal.
On this point, it's worth excerpting what T4America wrote, because this promising proposal needs specific guidance to ensure that highways aren't removed and then just replaced with new, unaffordable housing:
President Biden proposes $20 billion "for a new program that will reconnect neighborhoods cut off by historic investments and ensure new projects increase opportunity, advance racial equity and environmental justice, and promote affordable access." While the broader plan has very interesting proposals on providing more affordable housing, this specific proposal is missing any discussion or policy to ensure that removing highways or building connections between them doesn't make adjacent housing unaffordable—a huge reason why many communities suffering the burden of these highways actually want them to stay. A place based approach will be needed connected to any such project.

…Also, if the $115 billion for highways funds expansions, then we could be further dividing and displacing people (usually people of color) at the same time we're fixing past damage caused by these projects in the past. We need to do better going forward, not create new assets that continue to create the same damage.
Wrapping up
As T4America wrote last week, "now we need to watch for the details to ensure that the funding proposed goes to the exciting goals cited," and we will be watching closely to see how this plan gets turned into actionable legislation.