After more than a decade of working to build safer streets, a strong Complete Streets bill has finally been introduced in Congress. The Complete Streets Act of 2019 could catalyze the adoption of thousands of Complete Streets policies across the country based on experience in Massachusetts.
In 2016, Massachusetts created a state program that encouraged cities and towns to pass Complete Streets policies and then funded projects around the state. It's been a roaring success, and now that state program is the model for a new federal bill.
Prior to the Massachusetts program, just 25 communities had Complete Streets policies on the books. Today, 201 have state-approved plans and more are in the works. The Complete Streets Act of 2019 in Congress could replicate that success nationally, but only if we tell Congress they need to act.
Tell your members of Congress it's time for safer streets!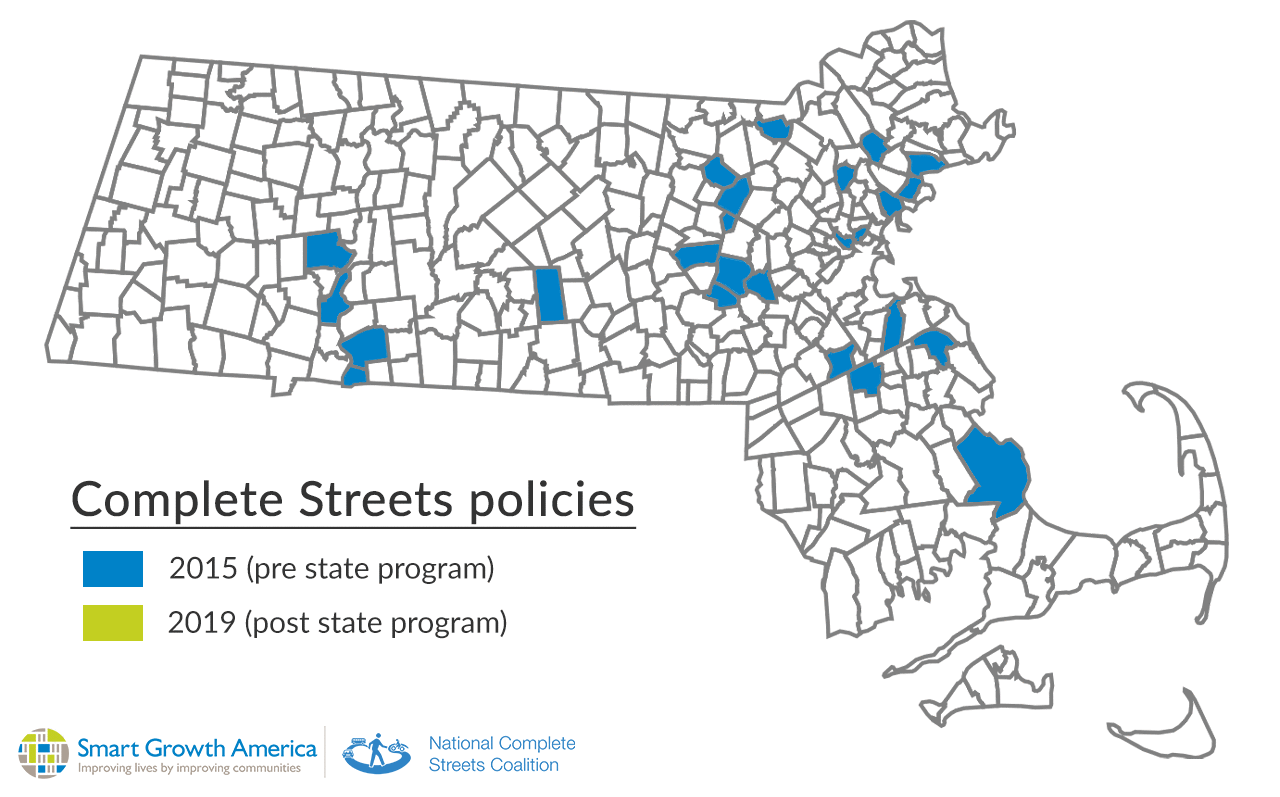 The federal Complete Streets Act has the same structure as Massachusetts' successful law and does three basic things:
Sets aside federal funds to support Complete Streets projects (five percent of annual federal highway funds).
Requires localities to adopt a Complete Streets policy that meets a minimum set of standards to access funding.
Requires states to create a program to provide technical assistance and award funding for communities to build Complete Streets projects.
States are often called the "laboratories of democracy." In this case, Massachusetts created a successful program that has catalyzed the adoption of Complete Streets policies across the state and funded more than 100 Complete Streets projects in the last three years. Now let's export this solution to the rest of the country.
While our streets won't magically become safer overnight, we have to start somewhere. The Complete Streets Act of 2019 is a great place to start.
Don't miss this chance to make a difference. If you support safer streets, tell your senators and representative to support this legislation.