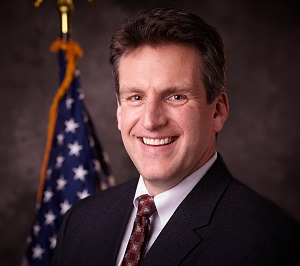 LOCUS and LOCUS Massachusetts are pleased to announce Jay Ash, Secretary of Housing and Economic Development for the Commonwealth of Massachusetts, as the morning keynote speaker during the 2018 LOCUS New England Leadership Summit, happening October 24, 2018 in Boston, Massachusetts. Register here >>>
Building prosperity across Massachusetts  
Since 2015, Secretary Ash has directed and executed Massachusetts Governor Charlie Baker's agenda on housing and community development, job creation, business development, consumer affairs, and business regulation. In that time, the Commonwealth has increased its commitment to public infrastructure, Brownfields revitalization, affordable housing production, and redeveloping public housing communities. Secretary Ash has also played a leading role in the recruitment and expansion of major regional employers, including Amazon, General Electric, IBM Watson Health, Kronos, and Siemens.
Setting Chelsea on a hopeful path to renewal
Prior to joining the Baker-Polito Administration, Secretary Ash served as the city manager in Chelsea, Massachusetts. His 14 years of leadership were marked by economic expansion, fiscal stability, and pulling the embattled city out of receivership; he grew the city's housing stock and commercial base, developed 10 new parks, secured five credit rating increases, and won two All-American city designations for Chelsea.
More about Secretary Ash
Previously, Secretary Ash served as the staff director to the Massachusetts House Majority Leader, as co-founder and vice-chair of the Metropolitan Mayors Coalition, as past president of the Metropolitan Area Planning Council, as a board member of the public policy think tank MassINC, and as an elected trustee of his alma mater, Clark University.
---
We look forward to you joining us for Secretary Ash's morning keynote during the 2018 LOCUS New England Leadership Summit. Following the address, attendees will participate in a day of learning about Opportunity Zones, market trends for more walkable urban places in New England, planning for coastal resilience, and more.