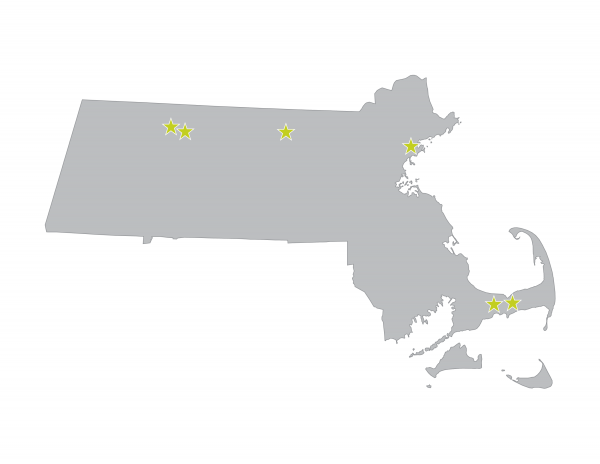 How can cities and towns maximize the positive impact of their Opportunity Zones? The answer is different for every community, and that's why LOCUS and Smart Growth America are offering tailored technical assistance to six Massachusetts communities in the first-of-its-kind Opportunity Zones Academy.
LOCUS is excited to announce the selection of six communities in Massachusetts to participate in the first-ever Massachusetts Opportunity Zones Academy. Cohorts representing Salem, Fitchburg, Yarmouth and Barnstable, and Greenfield and Montague will spend the next five months working with a team of issue experts from Smart Growth America, LOCUS, and on-the-ground partners in Massachusetts to build their communities' capacity to implement sustainable growth and development strategies that balance local demand for jobs, housing, open space, and transportation options.
As LOCUS has said time and again, no two Opportunity Zones are alike—which is what makes this program so exciting. The six Academy participants were chosen through a competitive process not only because of their commitment to smart growth development, but also because of their desire to achieve positive environmental, social, and economic outcomes in their new Opportunity Zones. Each local government selected seeks to work on different aspects of development based on needs and assets identified by community stakeholders.  
"This inaugural Opportunity Zones Academy in Massachusetts provides a national model of building local capacity and attracting social impact investments through public-private-people collaborations," said Christopher Coes, Director of LOCUS and Vice President of Land Use and Development at Smart Growth America. "As is so often the case, Massachusetts continues to serve as a laboratory for inclusive and sustainable economic development in the United States and we are incredibly excited to be working in the Bay State."
Academy participants will travel to Washington, DC for a kickoff meeting at the 2019 LOCUS Leadership Summit: Opportunity Rising from June 23-24. As part of the convening, participants will meet each other and LOCUS' technical assistance team and work to determine the scope of their technical assistance, based on their community-identified assets, challenges, and needs.
Want to meet the Massachusetts Opportunity Zone Academy participants? Join them at the 2019 LOCUS Leadership Summit this month! Register here.
---