Smart Growth America and its LOCUS coalition of responsible real estate investors & developers today launched the National Opportunity Zones Marketplace to connect local governments, community leaders, and other stakeholders in 13 communities across the country with a national network of investors, developers, and project partners and equip all of them to work together to make smart, equitable development possible in Opportunity Zones—and beyond.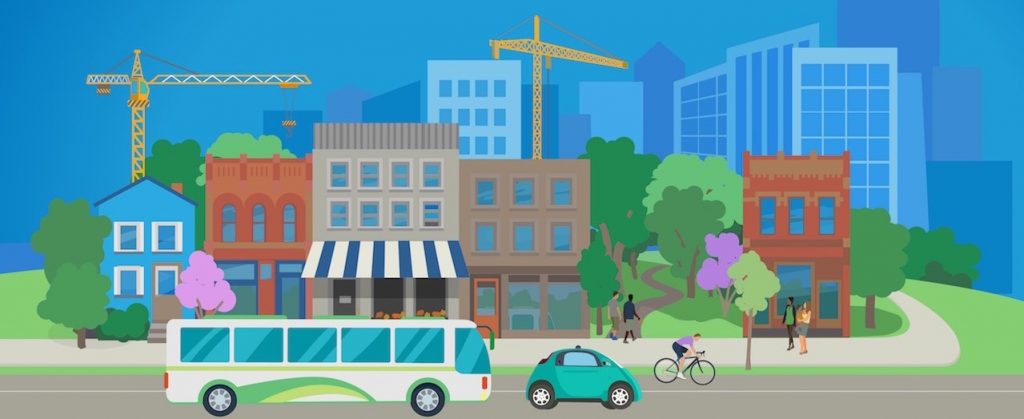 When it comes to Opportunity Zones, Smart Growth America has sought to equip communities to use this new tax incentive to benefit rather than displace people and create walkable, mixed-use communities with a variety of employment and housing options for everyone—rather than just producing more unsustainable, car-dependent sprawl that makes inequities worse.
Learn more about the Academy and the Marketplace
"Opportunity Zones can and should be a powerful tool to encourage more equitable development and give more people a fair shot at opportunity," said Christopher Coes, director of LOCUS at Smart Growth America. "This new Marketplace will be a powerful tool for helping communities that have a commitment to livability, affordability, and walkability connect with like-minded developers and investors to partner on smart, equitable investment that can lift up everyone. We are excited to expand our work empowering communities in this way, and we deeply believe that the transparency offered by this new Marketplace is key to both building public trust and maximizing public benefits."
Designed to primarily serve the 13 communities across the country that are participating in the Smart Growth America/LOCUS National Opportunity Zones Academy supported by the Rockefeller Foundation, this new Marketplace is also for everyone. It is designed to equip local governments, nonprofits, real estate developers and investors, entrepreneurs, and other development organizations to view shovel-ready development projects and communicate their Opportunity Zone questions, comments, opportunities, and needs.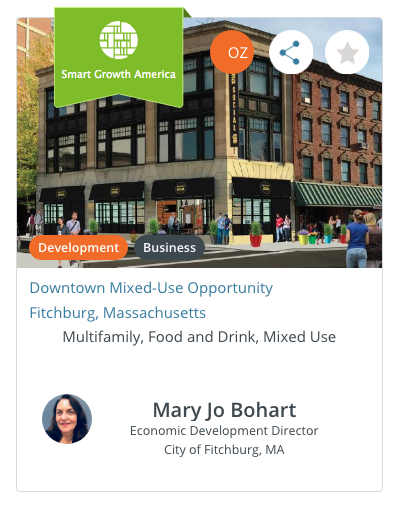 At its core, this new Marketplace is intended to be a national hub where social impact developers and investors from across the country can come to look for potential projects and places to park their patient capital and partner with cities to invest in equitable development. 
These 13 communities and LOCUS real estate developers and investors can post shovel-ready projects, project concepts, and project needs to a national smart growth audience—building a powerful network to advance their equitable development projects.

Anyone can join and create a profile and then directly message other Marketplace members, post in forums, and easily find and connect with other members located nearby. 

For local leaders or others struggling with unanswered Opportunity Zone questions or challenges, they can use the new Marketplace to look for answers from other communities and Opportunity Zone practitioners. 
This new Marketplace is just one part of the Smart Growth America National Opportunity Zones Academy, where we are helping 13 specific cities & towns create place based, community-led approaches to developing sustainable growth and development to transform selected Opportunity Zones into economically-thriving and socially-inclusive, walkable places.
Learn more about the Academy and the new online Marketplace