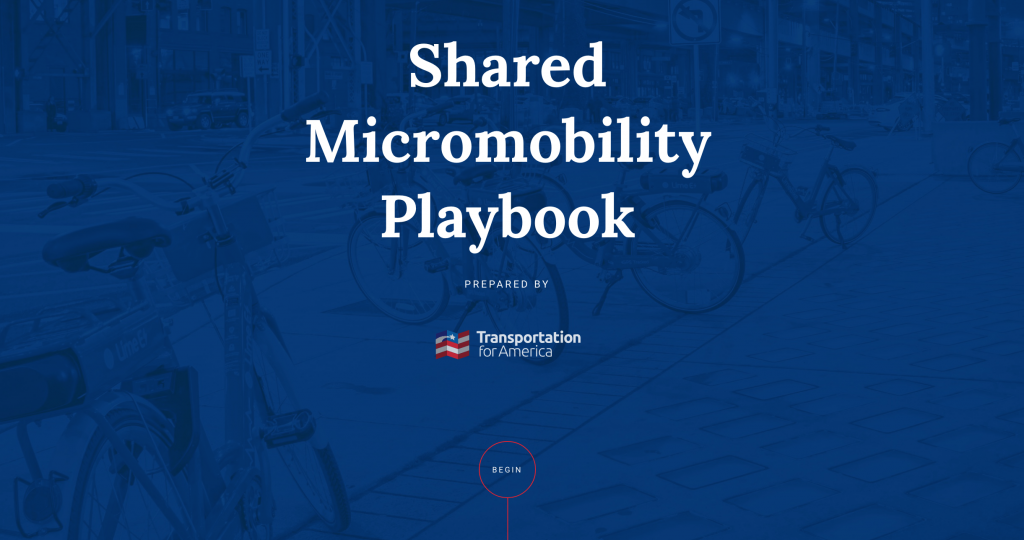 This post was originally published by Transportation for America, a program of Smart Growth America.
Produced in collaboration with 23 cities, Transportation for America released a new "Playbook" to help cities think about how to best manage shared micromobility services like dockless bikes, electric scooters, and other new technologies that are rapidly being deployed in cities across the country.
View the complete Playbook at http://playbook.t4america.org
Over just the past few years, shared micromobility services (like scooters and bikes) have exploded in cities across the country, transforming the mobility landscape and challenging the ability of cities to manage them. Since the initial introduction of dockless bike sharing systems in Seattle in the summer of 2017, dozens of companies have rapidly launched their services in hundreds of cities, served thousands of users, and completed millions of rides—in just a little over a year.
"The rapid emergence of these new micromobility services has created new clean and convenient options for people to get around, and they certainly offer a wealth of potential benefits. But there's still so much to learn," said Russ Brooks, T4America's Director of Smart Cities.
"They can help advance city goals related to equity, access to jobs and services, climate, and more. But in order to achieve these goals, cities have a major role to play in thoughtfully managing them to ensure that the benefits accrue equitably to everyone. This Playbook is intended to be an extension of Transportation for America's Smart Cities Collaborative and serve as the start of an ongoing conversation where cities can share their experiences and identify best practices as the results of the first pilot programs across the country come in."
Join us on Monday, January 28 at 3:00 p.m. EST for a webinar explaining the Playbook, how to use it, and how members of the Collaborative helped shape the content.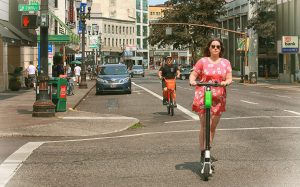 No cities were even considering the prospect of shared electric scooters two years ago, but in 2019, hundreds of them are. This incredibly rapid pace of change is unlikely to slow anytime soon, and it highlights the need to create flexible regulatory frameworks that will help cities integrate new technologies and contribute toward their preferred long-term outcomes.
The Shared Micromobility Playbook is intended to help cities better understand the variety of policy levers at their disposal and it explores the core components of a comprehensive shared micromobility policy for local governments as they consider how best to manage these services.
"Santa Monica has been at ground zero for the micromobility revolution, having to learn—in real time—what works and what doesn't as scooters appeared in our city virtually overnight," said Francie Stefan, Acting Chief Mobility Officer and Assistant Director of Planning & Community Development for the City of Santa Monica.
"But we didn't have to find our way alone. By being part of the Transportation for America Smart Cities Collaborative, we were able to quickly tap into the experiences of over 20 other cities, including ones who had just gone through the first wave of dockless bike share regulation. With e-scooters now operating for a year in Santa Monica, we were happy to share our experiences as T4America produced the Playbook which crystallizes in a systematic way what the key policy questions are, what we can control, and the pros and cons of various approaches to regulating these new services."
The Playbook was started during a September convening in Pittsburgh, PA with the 23 cities participating in T4America's yearlong Smart Cities Collaborative. The Playbook was written as a result of that collaboration, additional conversations with cities across the country working on regulations, industry stakeholders including Lime, and research conducted by T4America.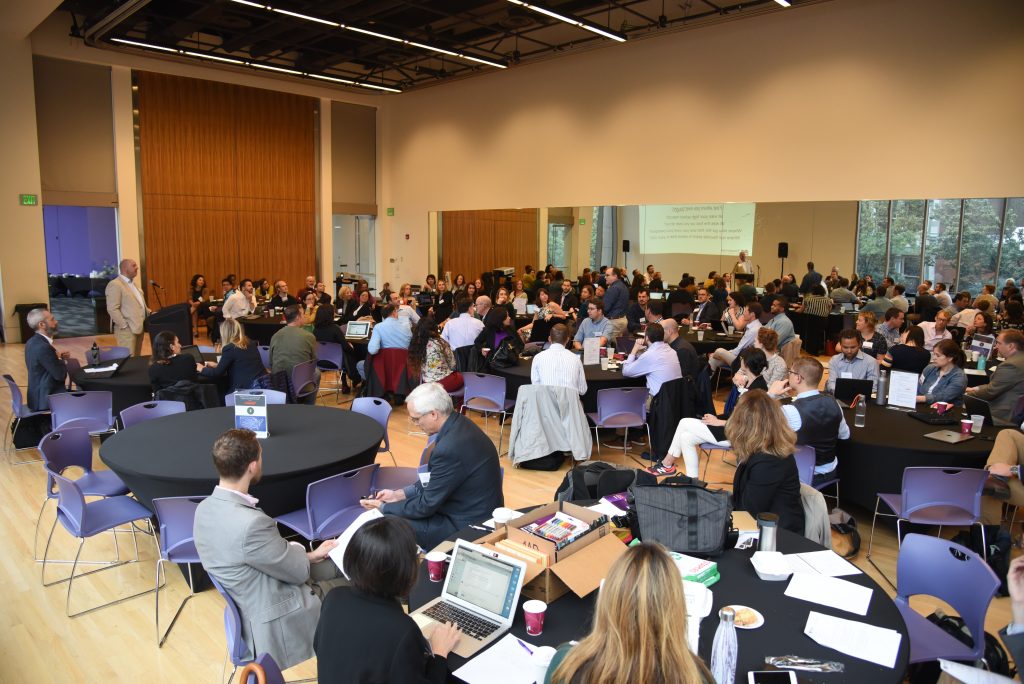 The convening of the Smart Cities Collaborative in Pittsburgh, PA where the Playbook was started with feedback from staff representing 23 cities.
"Whether docked or dockless bikes, electric bikes, or scooters, the pace of change with these new mobility offerings has been astonishing. In Minneapolis, we're not just trying to keep up, we're working to shape these services to provide safe, reliable, and sustainable mobility options for all people," said Josh Johnson, Advanced Mobility Manager for the Minneapolis Department of Public Works. "Thankfully, we don't have to try to figure this out on our own. Being part of producing the Playbook with T4America and other cities in the same boat has required us to think through these issues in a deliberate way, while remaining proactive and keeping our ideal vision of mobility in Minneapolis in the front of our minds."
The Playbook is divided into eight policy sections: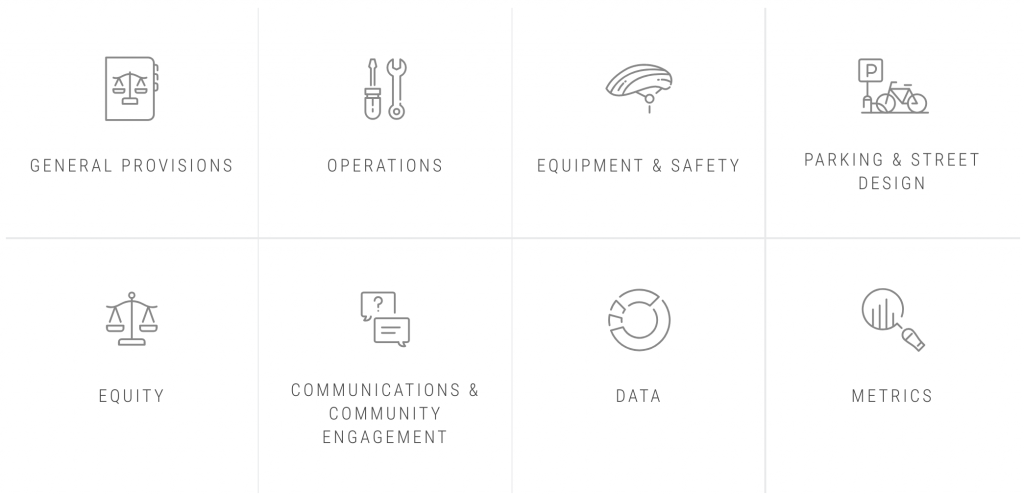 Each section identifies key policy areas to reflect on, highlights the various options in each policy area, reviews the pros and cons of each level of action, and provides case studies of cities that have enacted certain policies. Sections also include suggested national standards across cities, areas for cities to make local choices, and key considerations when deliberating policy options along with recommendations.
Transportation for America will continue to refine and expand the Playbook as we learn more about the ongoing results of the efforts to manage these services and ultimately the impact that shared micromobility is having in our communities.
View the Playbook at playbook.t4america.org.