Smart Growth America is pleased to introduce Katharine Burgess, our new vice president of land use and development, who brings long experience in land use planning, real estate, and climate resilience in the built environment.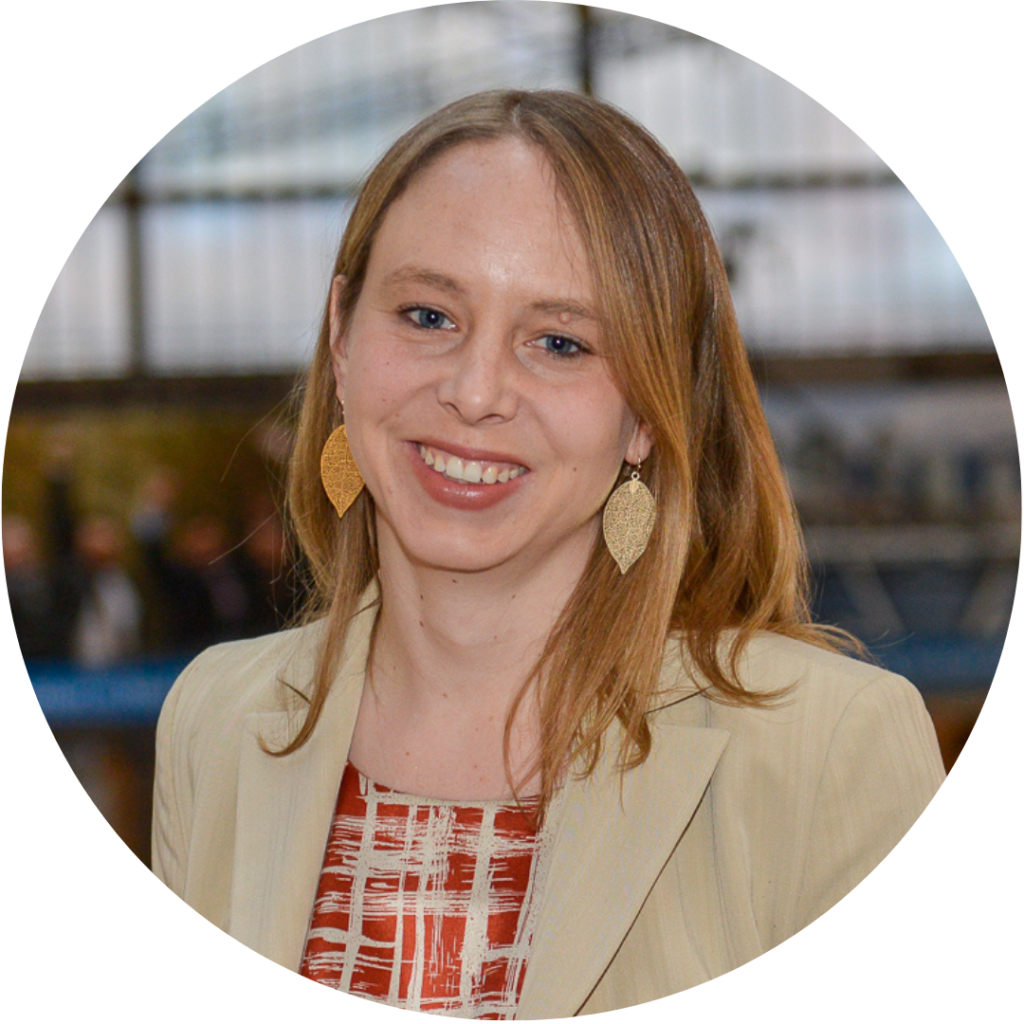 It's fitting that someone with Katharine's climate and planning background is starting at SGA this week. Last Monday, the new International Panel on Climate Change report painted a bleak picture of how climate change will put communities around the world at risk, and in fact, is already doing so with increasingly frequent and intense storms, extreme heat, drought and wildfires.
"Smart growth is one of the most effective strategies for combating climate change, and for creating more equitable, resilient communities. With Katharine's arrival, we're excited to expand our work to protect communities and people from the effects of climate change in equitable ways," said President and CEO Calvin Gladney. "Her experiences as a land-use planner and in the real estate industry will be invaluable as we work to ensure that communities of color benefit evenly from smart growth efforts all across the country."
Katharine is overseeing the full suite of SGA's land use and development work, which includes our LOCUS coalition of responsible real estate developers and investors, the Form Based Codes Institute and the National Brownfields Coalition.
Before joining SGA, Katharine led the Urban Resilience Program at the Urban Land Institute, where she built up the organization's program to address how buildings, cities and communities can be more prepared for the impacts of climate change, considering topics ranging from climate risk to built environment adaptation strategies addressing sea level rise, extreme heat, wildfires and other climate hazards. Katharine is also an urban planner with 15 years of experience that started with post-Katrina recovery efforts. Read her full bio here.
Get to know Katharine with this short Q&A:
Q: Why did you make the move to Smart Growth America?
I've followed SGA for many years, and admired the organization's work advancing sustainable, equitable development and land use strategies. I'm thrilled to join and build from the great work of the land use and development team, and harness the diverse expertise and technical knowledge within the LOCUS coalition, Form Based Codes Institute and National Brownfields Coalition. I'm eager to think about how all of these land use topics fit together and how we can take the work to the next level. I also am looking forward to working with the full SGA team to consider how we can embed work on climate adaptation and resilience alongside SGA's outstanding work related to climate mitigation.
Q: Smart growth isn't possible without the cooperation of the private sector. How can SGA's coalition of LOCUS developers be the tip of the spear when it comes to smart growth that is resilient and equitable?
I am eager to get to work with the LOCUS coalition and see their commitment to the triple bottom line considering equity, environment, and the economy firsthand. As private sector developers and investors, they offer the expertise and perspective about delivering and funding smart growth, and open doors that otherwise might be closed to the smart growth movement. The group's current work advocating for the REHAB Act is one great example of developing and then advancing new policy based on their deep experience, which will advance SGA's broader goals of developing more affordable housing and infrastructure in walkable, transit-connected places.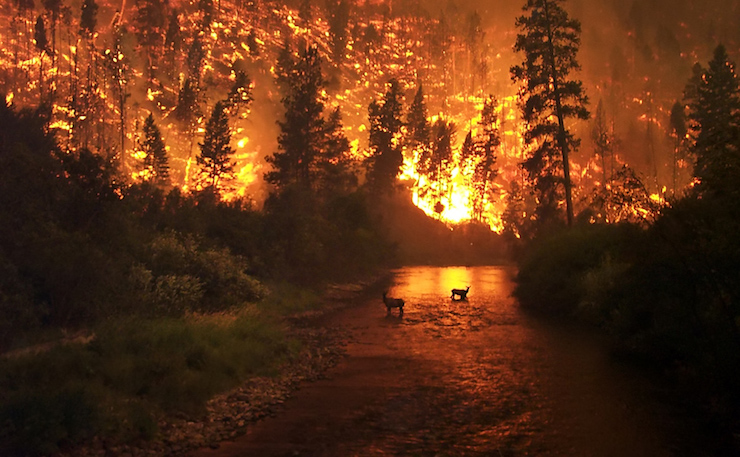 Q: How is climate change already affecting decisions about growth and development in American communities?
Many cities, across the U.S. and internationally, are increasingly using climate projections to inform future planning decisions. This could entail reducing development in the floodplain, implementing resilient design guidelines for waterfront development or bolstering strategies for addressing extreme heat, such as investment in green spaces that mitigate heat, and community infrastructure like cooling centers and "be a buddy" programs which encourage community members to check on at-risk neighbors during heat waves.
Climate events also disproportionately impact low-income communities and communities of color, who have already faced marginalization through discriminatory land use, housing and lending policies that often pushed these communities to locate in harm's way. Many formerly red-lined communities currently face the worst of the urban heat island effect and often have fewer facilities to reduce heat impacts, such as parks, tree canopy and cooling centers; a recent study by Redfin also found formerly red-lined neighborhoods to have a larger share of homes at risk of flooding. Resilience planning needs to acknowledge these inequities and determine strategies to support communities in harm's way through investments in infrastructure, resilient housing and disaster assistance.
We are also beginning to see some evidence of climate migration in the U.S. A recent study found that Americans considering a move are increasingly factoring in climate change.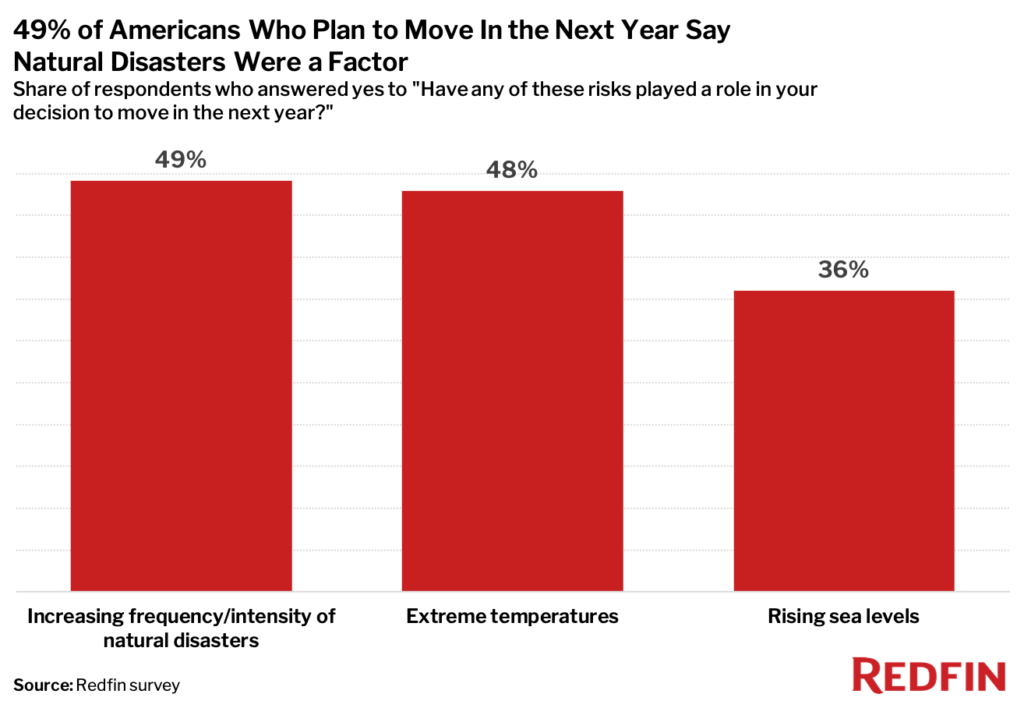 Source: https://www.redfin.com/news/climate-change-migration-survey/
Data on climate impacts is increasingly accessible, both for real estate investors who may commission their own studies using sophisticated, forward-looking data sets, and for homebuyers, who can access publicly-available data such as the Flood Factor information now included on realtor.com. This summer's wildfires, droughts and heat waves may be factors which encourage more households to move. This relocation may occur regionally, with households moving elsewhere in the U.S., as well as within cities, where "climate gentrification" is leading to increased real estate values and displacement in parts of cities which are less vulnerable to climate events. Not all households are geographically mobile, especially lower-income households, which further reinforces why local governments should be seeking out strategies to protect communities at risk.
Q: In working along the Gulf Coast after Katrina, what did you learn about the process of rebuilding communities? What could have been done better?
I started my career working post-Katrina, managing charrettes for the Louisiana Recovery Authority and Unified New Orleans Plan, and serving as a coordinator for the Mississippi Renewal Forum. This work was formative for me and I continue to reflect on it 15 years later. It was heartbreaking to see how many communities had lost everything, and to see how much more significant the losses were in BIPOC neighborhoods, often located in parts of the city which faced the most flood risk (vs the high ground "sliver by the river" of the French Quarter).
In New Orleans, the city hosted multiple planning processes, which led to significant planning fatigue among community members already suffering trauma from the storm and destruction of their homes. Furthermore, many of the planning processes were not effective due to timing, ineffective community engagement or a lack of clear delineation of recovery funding resources. As a result, some neighborhoods organized and formed community groups for the first time, often in opposition to a plan or perceived plan. The strong network of neighborhood groups is one positive legacy of an often divisive planning process. In my work, our charrettes were the most effective when we partnered directly with existing community groups, such as in the neighborhood of Gentilly.
In addition, when I reflect back on planning immediately post-Katrina, climate was not a major part of the debate, at least in the projects I participated in. While investment in improved infrastructure and the levee system was a key focus for planning processes, there was little discussion about the likelihood of increasingly frequent and intense storms, and not much strategy about using nature-based solutions for flood mitigation. In the time since Katrina, New Orleans has become a leading city for resilience planning and resilient infrastructure, piloting projects such as the Resilience District funded by the National Disaster Resilience Competition and releasing one of the country's first Resilience Plans. I think this progress offers much for other cities to learn from.
Q: You also bring experience working in planning internationally, in the UK and Germany. Are there any international projects which might inform your work at SGA?
In the UK, I worked on the planning and development strategy for large-scale, mixed-use developments and campus plans, including several large-scale projects governed by form based codes. It has been fantastic to follow these projects' progress from afar and to see lively pedestrian-oriented streets, farmers markets and public spaces come to life after so much time spent in masterplan development and planning documentation. In the UK, while the planning process is slower than in the US, I was intrigued to see how local governments take a leading role in determining the allocation of new housing.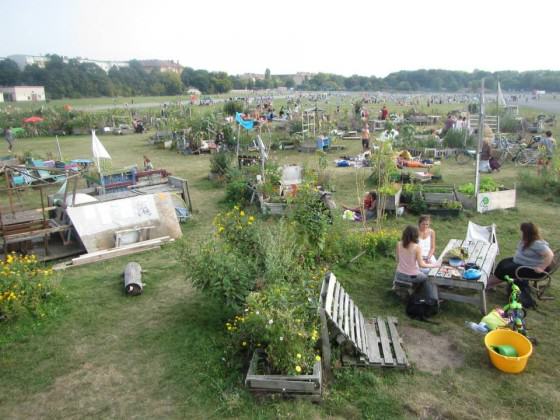 In Germany, I gained exposure to innovative sustainability and community engagement processes, as well as the history of redevelopment after the Berlin Wall came down, through a job placement at the City of Berlin as a Bosch Fellow. I was intrigued to discover many innovative community engagement processes for public projects—I'll never forget a "sound walk" around Alexanderplatz, in which an artist led community members around the public spaces to experience the past, current and future sound landscape with headphones. While I enjoyed getting a sense of the very different policy landscape and public procurement process for design projects, it is individual experiences like this which come to mind the most brightly.
Photo at right: Community gardens and recreational spaces in Tempelhofer Feld in Berlin in September 2014, the site of Berlin's former inner-city airport. Photo by Katharine Burgess.
I am excited to continue to advance innovative approaches for the built environment and the delivery of sustainable, equitable places through my new role at SGA.