Smart Growth America's arts & culture team works in close collaboration with SGA's programs, with a special emphasis on supporting the integration of art and culture in transportation projects through Transportation for America.
At SGA, we believe that everyone in America—no matter their age, ability, income, or race—deserves the option to live somewhere affordable, convenient, beautiful, and safe. And America's towns and cities deserve investment, stewardship, and supportive, thriving communities.
We believe that art and culture play a crucial role in supporting this vision by providing an organizing force for residents, business owners, and other stakeholders to work towards strengthening neighborhoods, by revealing the authentic character of communities, and by connecting citizens with decision makers to collectively pursue smart, equitable policies and projects.
Our arts & culture work is generously supported by the Kresge Foundation, ArtPlace America, and the National Endowment for the Arts.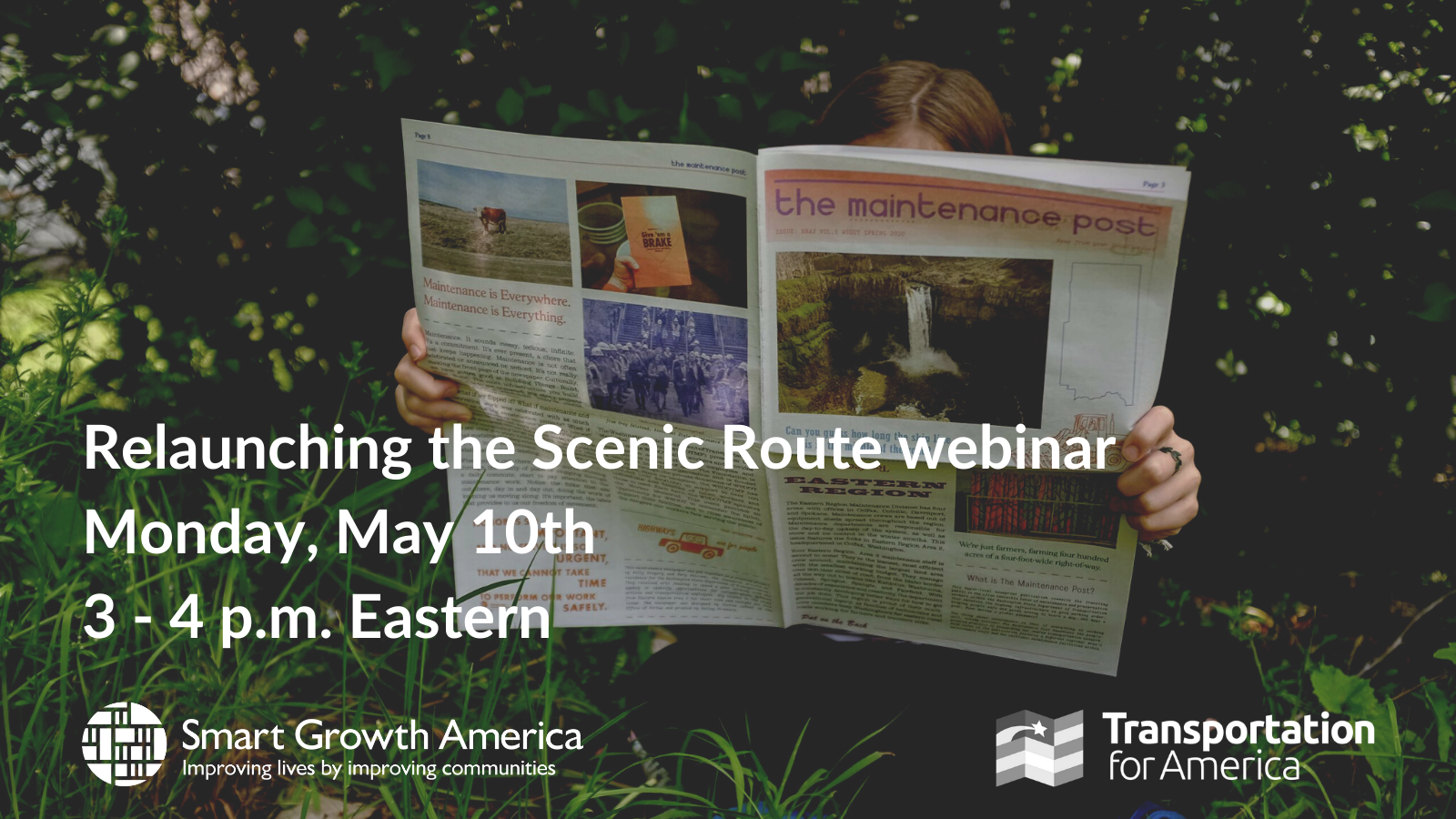 Last week, we hosted a webinar to celebrate the relaunch of our newly updated creative placemaking guide, the Scenic Route. This conversation with Smart Growth America, the National Endowment for the Arts, and the leaders of two projects featured in the guide explains key case studies to help inspire you, and provides an orientation to the new website, which can be found at www.transportation.art. If you asked a question that wasn't answered in the webinar, we've included answers below.
Read More ›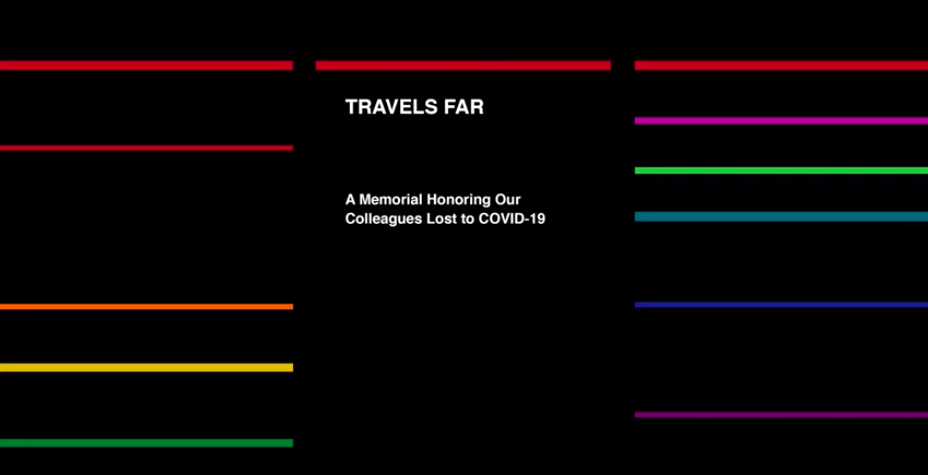 One of over 50 case studies included in the newly updated creative placemaking guide, the Scenic Route. Portraits of MTA workers who have died from COVID are displayed on screens that normally show maps and service changes, along with a newly commissioned poem, "Travels Far" by the U.S. Poet Laureate Tracy K. Smith.
Read More ›